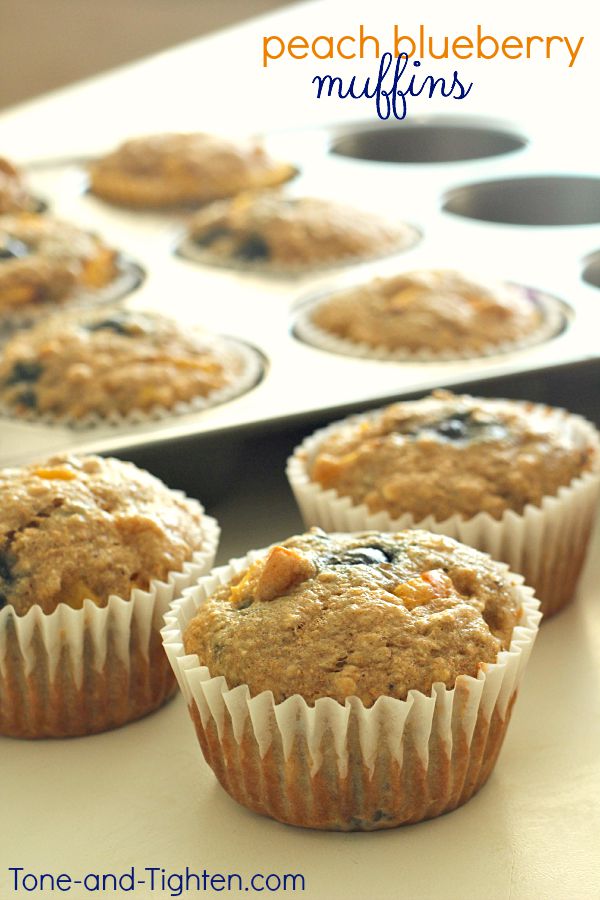 Muffins are known for being loaded with calories and fat, but this recipe is actually quite good for you! Pair it with a scrambled egg and you have yourself a pretty healthy breakfast!
This recipe does use a little bit of flax seed – which if you haven't tried before, I would highly recommend it. It's a great thing to throw into other recipes or green smoothies because they have tons of fiber and omega-3 fatty acids, which are so good for you. I'm already counting down until tomorrow breakfast when I can have more… that is unless my kids get there first… 

Healthier Peach Blueberry Muffins
Prep time:
Cook time:
Total time:
You can use fresh or frozen fruit in these muffins - both are delicious!
Ingredients
¾ cup skim milk
¼ cup unsweetened applesauce
1 egg
1 tablespoon canola oil
1 teaspoon vanilla
½ cup all-purpose flour
1½ cups whole wheat flour
2 tablespoons ground flax seed
¼ cup honey (or agave)
¼ cup sugar (could also use more honey instead of adding sugar)
2 teaspoons baking powder
½ teaspoon salt
1 teaspoon cinnamon
¾ cup fresh blueberries
¾ cup fresh peaches, peeled and diced
Instructions
Preheat oven to 400°F. Line 12 muffin cups with paper liners or spray with nonstick spray.
In a medium bowl, whisk together the wet ingredients (milk, applesauce, egg, oil,vanilla, and honey).
In a large bowl, stir together the dry ingredients (flours, flax seed, sugar, baking powder, salt, cinnamon).
Add the wet ingredients to the dry ingredients and mix until just combined. Do not overmix – batter should be lumpy. Gently fold in the blueberries and peaches.
Divide batter between the muffin cups, filling each about ⅔ full. Bake 20-25 minutes until golden brown then let cool on a wire rack before eating.
Items needed for recipe:
Recipe source: Once Upon A Cutting Board
Looking for more healthy recipes? Check out these: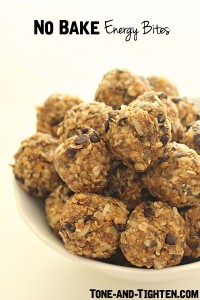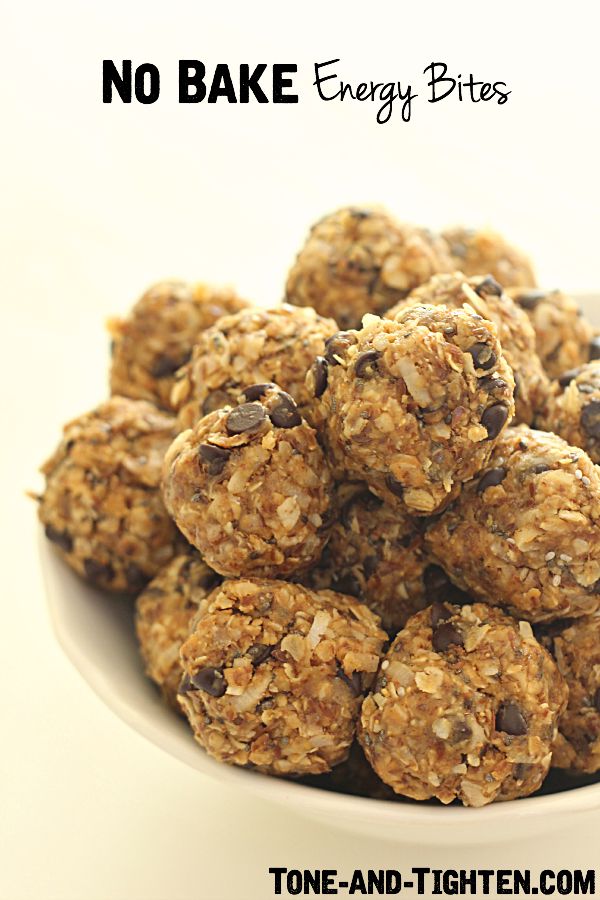 No Bake Cookie Energy Bites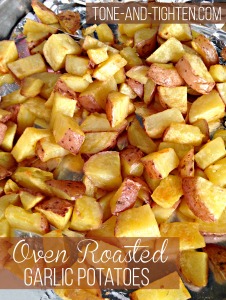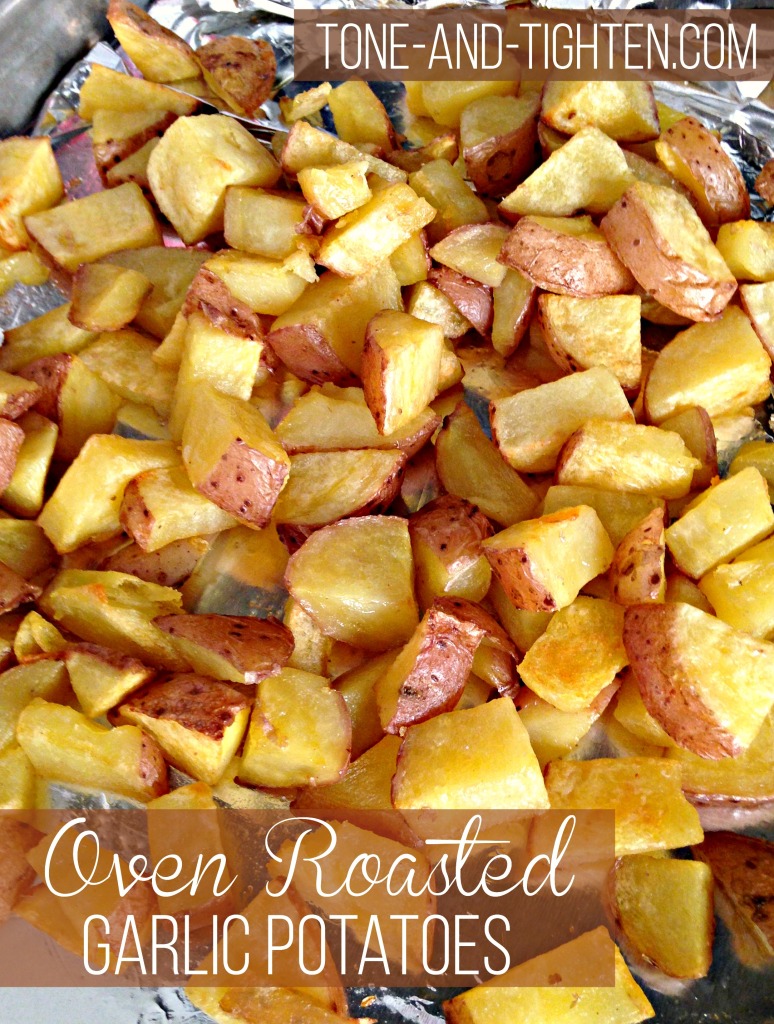 O
Oven Roasted Garlic Potatoes