Weekly highlights, new giveaways, and BONUS workouts!
Subscribe to our email list by using the box at the top of this page.

As a physical therapist, I have always been a big fan of Pilates. Many of the exercises that I recommend to my patients on a daily basis are Pilates-oriented. There are fewer better ways to build a ton of static strength in a hurry! Today I'm sharing a killer core burner composed of my six favorite core Pilates moves.  Here we go!
I was actually invited to come share this one on a local Utah morning show, Studio 5. Watch as I instruct the hostess through this awesome core burner!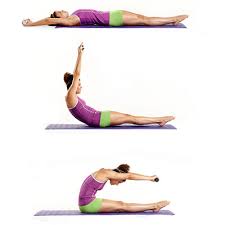 Lie on your back with ams overhead. Suck in your stomach
and roll up to seated. Keep going until you're b
ent over your legs reaching your hands forward.
Lie on your back with your knees bent over your hips. Lift your shoulders and extend your arms on either side of your legs.
Extend your legs down in front of you and bring your arms overhead. Return to starting position.

10 reps
Lie on your stomach with your arms stretched forward and your feet pointed. Lift your arms, legs, chest, and head up  and hold. A
lternate lifting right arm/left leg 
and left arm/right leg 
without touching them down to the mat.
10 strokes on each side
Lie on your back with your hands behind your head and your knees bent. Raise your
 right elbow until it connects with your left knee, straightening your right leg forward and holding it a few inches above the floor. Slowly alternate (left elbow to right knee now) between sides
10 touches to each knee
Lie on your back with your arms by your sides. Hold your legs together and bend at your hips, bringing your legs straight towards the ceiling. Slowly lower them to the left and down and then to the right and up – basically making a big counter-clockwise circle with your legs. Don't let your fee touch the floor.
Complete 5 circles one direction and then 5 the other
Sit on one hip, propped up on one hand, with your legs nearly extended (slightly bent) to the side and stacked ankle over ankle. L
ift your hip away from the mat and reach your arm overhead, creating a high arc in the torso. Slowly return to the starting position.
10 times on each side


Now here's the fun part. You're 1/3 of the way done!
3 sets total to an AMAZING core!
Congratulations!
You just shredded through one of my favorite Core Pilates Burners!
Looking for more great Pilates workouts? Here are a few more you may be interest in!
Low Impact Pilates Workout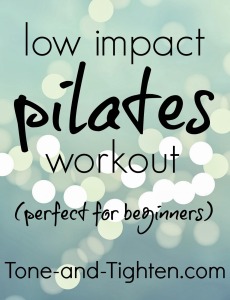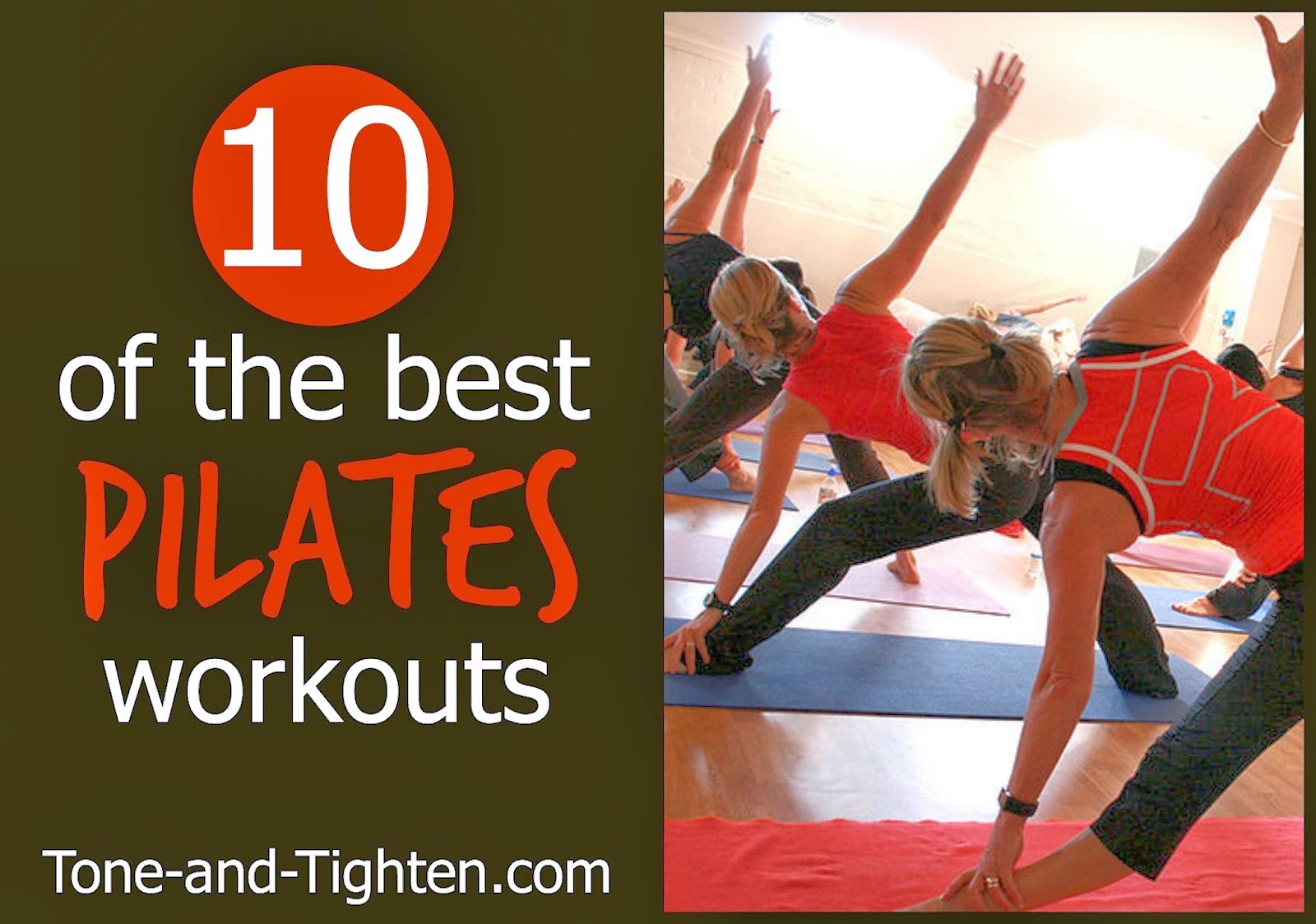 I love hearing from my readers! Contact me with questions or comments – leave them in a "comment" below or email me at ToneandTightenFitness{at}gmail.com