Workouts, recipes, motivation, tips, and advice all right to your inbox! Subscribe to Tone-and-Tighten.com using the black bar up at the top of the page.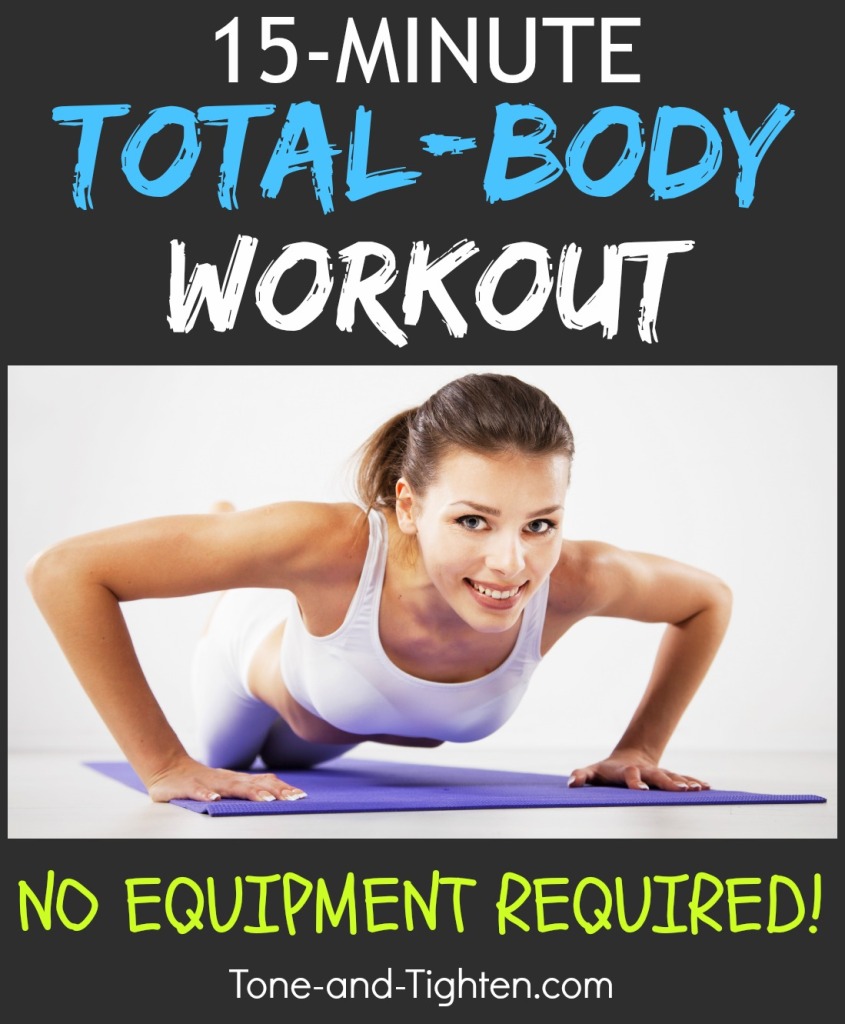 Sometimes you've just gotta crush it in a hurry!
Ever have those days when your to-do list vast exceeds the amount of time in your day?! Pretty much sums up my life for the last couple of weeks (who am I kidding? Couple of years since the kids were born!). Yesterday I found myself in this predicament but still managed 15 minutes to squeeze in a quick workout! This one's 4 awesome exercises – bodyweight only – and designed to get you as sweaty as possible as quickly as possible. I've got a feeling you're going to like this one! Here we go…
We'll follow an AMRAP format on this one – you'll perform 4 exercises as hard as you can for one minute each followed by one minute of rest. You'll repeat that series 3 times total for a killer 15-minute total-body shredder!
Warm up
Something active to get the juices flowing. Personally I ran up and down my stairs for about a minute but I also like jumping jacks and high knees.
Burpees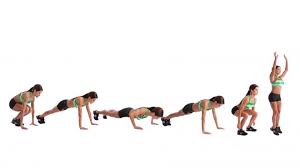 They get a bad rap because the really are horrible, but I challenge you to find a better bodyweight exercise out there! Get things started with a bang and bust out some burpees.
1 Minute
Speed skater lunges

The bigger (more explosive) the lateral leaps the better; make sure you're going down into a full lunge. Also incorporating a large arm swing side-to-side gets the upper body going!
1 Minute
Plank with march

Planks are awesome. Marching is awesome. Let's just combine the two! Down in the plank position – keep your core tight and your back straight while your butt lifts one straight leg up towards the ceiling. And repeat. And repeat. And…
1 Minute
180 Jumps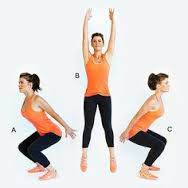 I was going to cap things off with some tuck jumps, but needed a little more oblique. 180 jumps are great for your legs and butt as well as your core as you have to initiate the rotating motion.
1 Minute
Rest
But only for one minute…
Repeat the whole series 3 times for a quick total-body at-home burner without a single piece of equipment!

What kind of workout do you need? I've got hundreds for you!! (Click the links to be taken to the workout pages)
At-home without equipment? Yep – here they are!
Less than 30-minutes? I can do that.
Abs? Arms? Butt? Legs? Yep, check, you bet, and of course!
Do you have a post idea for Tone and Tighten? I would love to hear from you! Leave me a comment below or email me at ToneandTightenFitness@gmail.com
Make it happen,
Jared
By Jared Beckstrand