50 of the best running songs to keep you going through the very last mile. Get in the zone with these songs to make you run harder, stronger, and faster with the right music for your run. These upbeat workout songs will help you enjoy your run all the way to the finish line.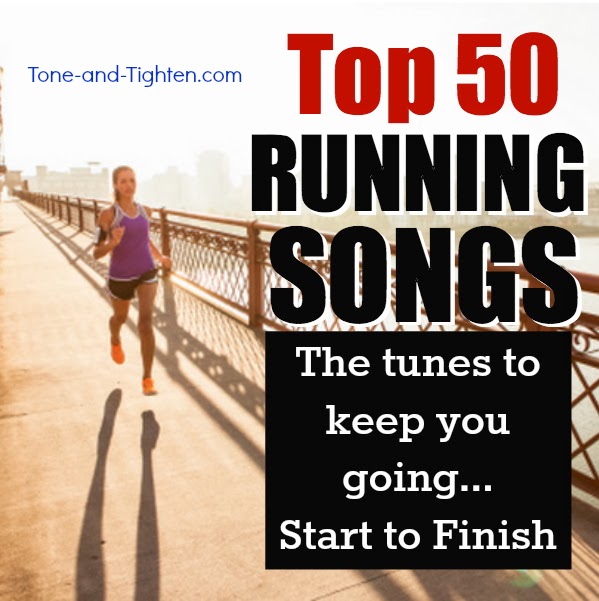 50 Best Running Songs – My Favorite Music To Workout To!
===========================
Eliminate guesswork and confusion and start seeing results.
Subscribe to Tone-and-Tighten.com and get our FREE "7-Day Workout and Healthy Menu Plan" delivered daily right to your inbox. CLICK HERE to get it.
===========================
If you're anything like me, I just can't run without my music! I love zoning out with nothing but some headphones in my ears and shoes on my feet carrying me wherever I want to go.
There's nothing like a good song to help you pick up your tempo or finish out that last half mile strong. I enjoy a wide variety of music while I'm running and wanted to share my running mix with you today.
Here is my playlist – 50 songs to keep pounding it out all the way to the finish line. Get the playlist below on spotify or apple music.

Want to get in better shape but aren't too sure where to start?
I've got your solution!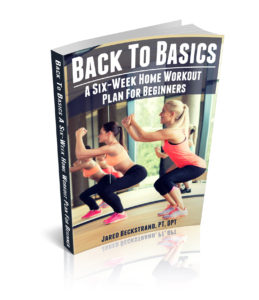 Our "Back To Basics" ebook is a 6-week workout plan designed specifically for beginners to help you burn calories, lose weight, and tone muscle – all from the comfort of your own home. There's no equipment required, each workout is completely unique, and best of all – there's video instruction for every single workout.
CLICK HERE to learn more about "Back To Basics"
WHY YOU SHOULD LISTEN TO MUSIC WHILE YOU RUN
Have you ever seen a runner without headphones in? I would say most, if not all, of us enjoy running a little more when we have a good playlist or podcast to drown out the background noise and push us to run faster and longer.
There's definitely pros and cons of listening to music while running, but if you enjoy it then it can seriously help you stay strong and motivated during your run.
The right music can be just what you need to get motivated on those days when you may not feel like a run. Music can elevate your mood and help you enjoy your workout plus help you have a positive attitude for the rest of the day. It can help reduce feelings of fatigue and tiredness during your run, especially a more up-beat song.
Listening to music while running can also help you to run faster and longer because the runs feel easier with your favorite tunes playing. The right songs can help you run at your max potential and push you harder. Music gives you the extra boost you need to stay motivated and power through the tough parts of your run.
Check out this running playlist below for your next run, hopefully it is just what you need for an extra dose of power and motivation as you hit the pavement. Whether it's a good playlist or a podcast, it seems to help us go harder to finish a run strong.
WHAT MUSIC HELPS YOU RUN?
Music is helpful during a run as long as it is upbeat and helps you maintain a good running pace. We often run to the beat of our running music, so you might want to save the smooth jazz and slow tunes for your cool-down.
During a run you need the right songs to get you fired up including hip hop, pop, classic rock, and anything else you enjoy that can keep you motivated.
This playlist includes a wide variety of songs from Eminem, Blink 182, All-American Rejects, Cake, plus Bastille and Ke$sha, there's something that everyone will enjoy on their next run.

Listed in no particular order – I usually play them on shuffle. Also, I prefer the "clean" versions of these songs as opposed to the "explicit" versions. All the links you'll find below are linked to the edited versions of these songs. Hope you enjoy!
50 Best Running Songs
Are you on Spotify? Get this whole playlist for free by following along…
Did I leave off your favorite running song? I love your song suggestions – please help me to build my list by leaving your favorite song in a comment below.
Best Workout Songs of the 2000's
Be sure to check out my YouTube channel for some awesome workouts you can do at home.

This post may contain affiliate links. Read my disclosure policy here.