50 of the best running songs to keep you going through the very last mile. Get in the zone with these songs to make you run harder, stronger, and faster with the right music for your run. These upbeat workout songs will help you enjoy your run all the way to the finish line.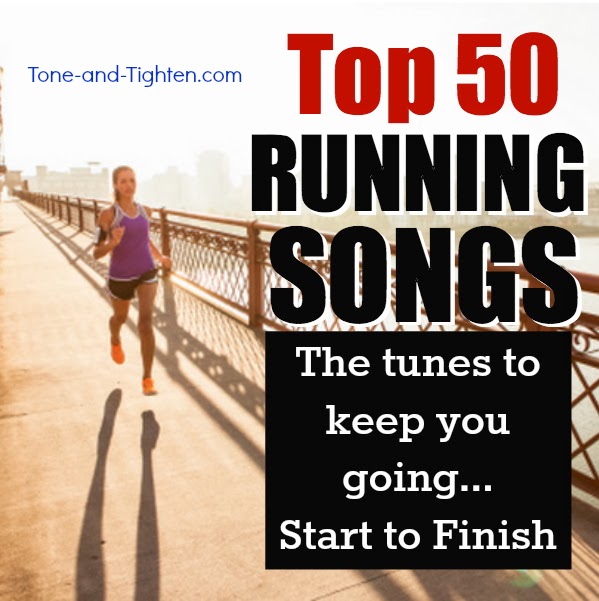 50 Best Running Songs – My Favorite Music To Workout To!
===========================
Eliminate guesswork and confusion and start seeing results.
Subscribe to Tone-and-Tighten.com and get our FREE "7-Day Workout and Healthy Menu Plan" delivered daily right to your inbox. CLICK HERE to get it.
===========================
If you're anything like me, I just can't run without my music! I love zoning out with nothing but some headphones in my ears and shoes on my feet carrying me wherever I want to go.
There's nothing like a good song to help you pick up your tempo or finish out that last half mile strong. I enjoy a wide variety of music while I'm running and wanted to share my running mix with you today.
Here is my playlist – 50 songs to keep pounding it out all the way to the finish line. Get the playlist below on spotify or apple music.

…