Workouts, recipes, motivation, tips, and advice all right to your inbox! Subscribe to Tone-and-Tighten.com using the red bar up at the top of the page.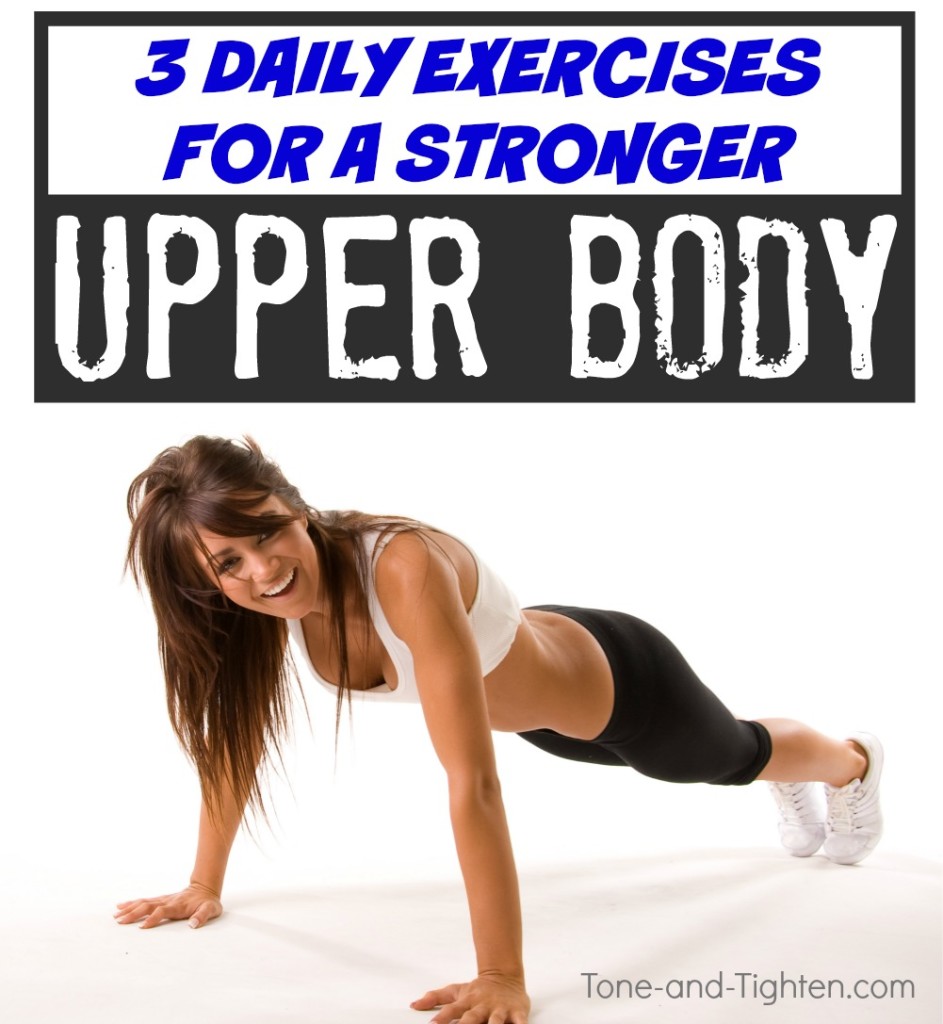 Want a stronger upper body? These are the moves that will get you there!
Resistance training is a great way to not only tone sexy lean muscle, it's a great way to increase muscle strength! Many people think that resistance training requires some sort of weights (dumbbells, kettle bells, etc) or resistance band. NOT TRUE! You can get a lot stronger and look/feel a lot better using just your own bodyweight as resistance. Today I wanted to share 3 at-home exercises guaranteed to make your upper body stronger: 
PUSH UPS
My all-time favorite home exercise. So great for the arms, shoulders, chest, and core. Shoot for at least 2 sets of 10 (can do modified push ups on your knees if necessary) and work up to 3 sets of 12-15.

TRICEPS DIPS
Great for the triceps (back of the arms), shoulders, and chest. Start with your feet on the ground and work up to 3 sets of 15. If you need a little progression, get another chair (or couch, or ottoman, etc) and set your feet up on it while doing the dips.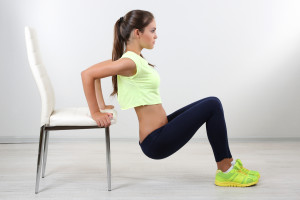 ROTATING T PLANK
Fantastic way to work the stabilizer muscles in your upper body – bonus it's a killer core exercise, also! Shoot for 10 on each side; hold each T plank position for at least 5 seconds before rotating to the other side. Work up to holding each for 15-20 seconds.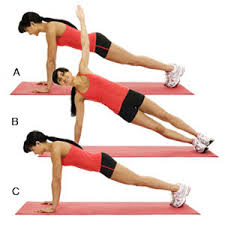 There you have them! Doing all of these exercises for the recommended sets/reps should take you less than 10 minutes. Stronger upper body in only 10 minutes a day? You bet!
Looking for some great upper body workouts that incorporate some of these great exercises?
Click the pictures below to be taken to these awesome workouts:
Make it happen,
Jared