Workouts, healthy recipes, motivation, tips, and advice all right to your inbox! CLICK HERE to subscribe to our email list and get our FREE "Beginner's Guide To Weight Loss" ebook!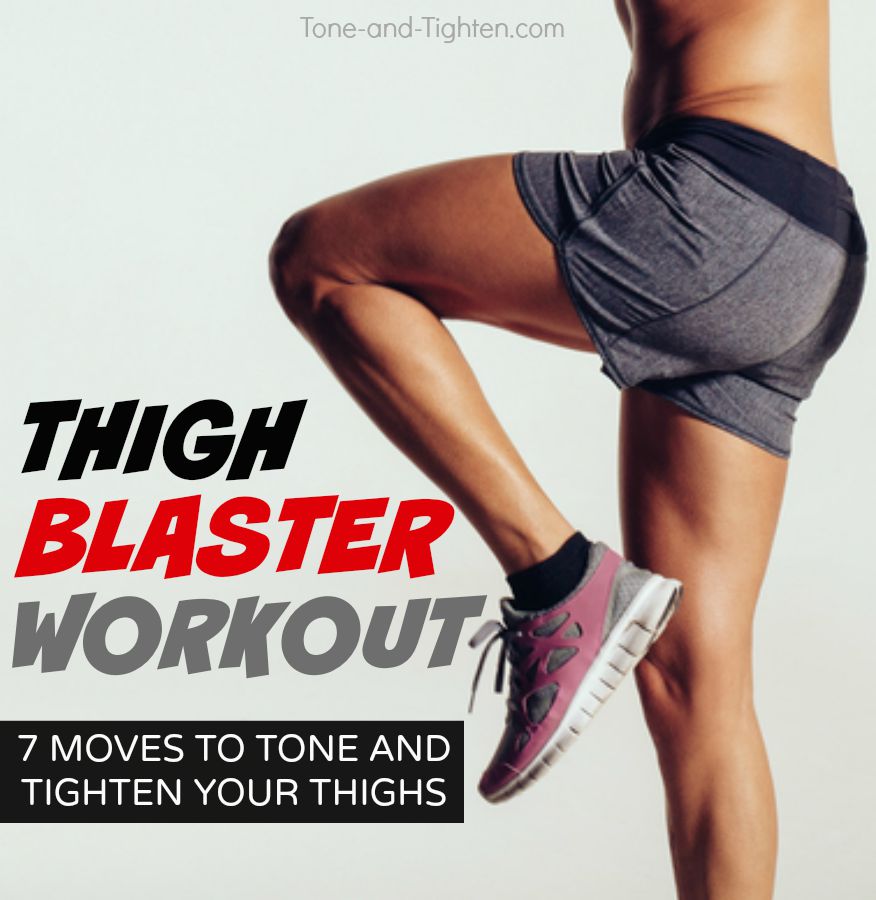 One common question that I get asked by readers here on T&T is "how can I make my thighs thinner?" My response is usually something like "while it is impossible to 'spot treat' and lose weight just around your thighs, there are certain exercises and workouts that will help you target these areas and strengthen them." And that's exactly what I wanted to share with you today! This is a grueling at-home workout you can do to shape, tone, and yes – even slenderize – those thighs! Hope you enjoy: 
The Warmup
RUN. Honestly if you want thinner thighs and do nothing else… RUN. This is a great way to get in some cardio (essential for burning up calories), strength (those legs will burn if you push yourself hard enough), and endurance (try to push yourself to at least 5 consecutive minutes). Warm this one up with a 10-minute jog (bonus for including hills!)
The Workout
Squat Jumps – 10 reps

Side Plank with Leg Lift – 10 reps (each side)

Single-Leg Bridges – 10 reps (each side)

Speed Skaters – 10 reps (each side)

Spiderman Plank – 10 reps (each side)

Single-Leg Deadlift – 10 reps (each side)


Repeat 3 times total for a killer thigh workout at home!
Looking for more amazing at-home workouts just like this one? Tone and Tighten has you covered!
Our 8-Week Beginner's Workout Plan features over 50 workouts, 15 healthy and delicious recipes, tips, motivation and more to help you achieve your fitness goals! Check it out here!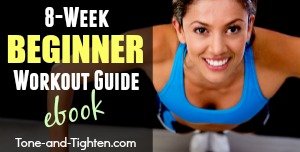 Looking for something a little more difficult? Our follow-up ebook, the "8-Week Advanced Workout Guide" takes your results to a whole new level! Over 75 workouts to push you harder and yield incredible outcomes! Learn more here!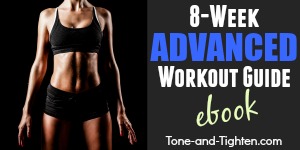 As always, I love to hear from T&T's readers!! If you have a question or comment you can leave it below or email me at ToneandTightenFitness{at}gmail.com