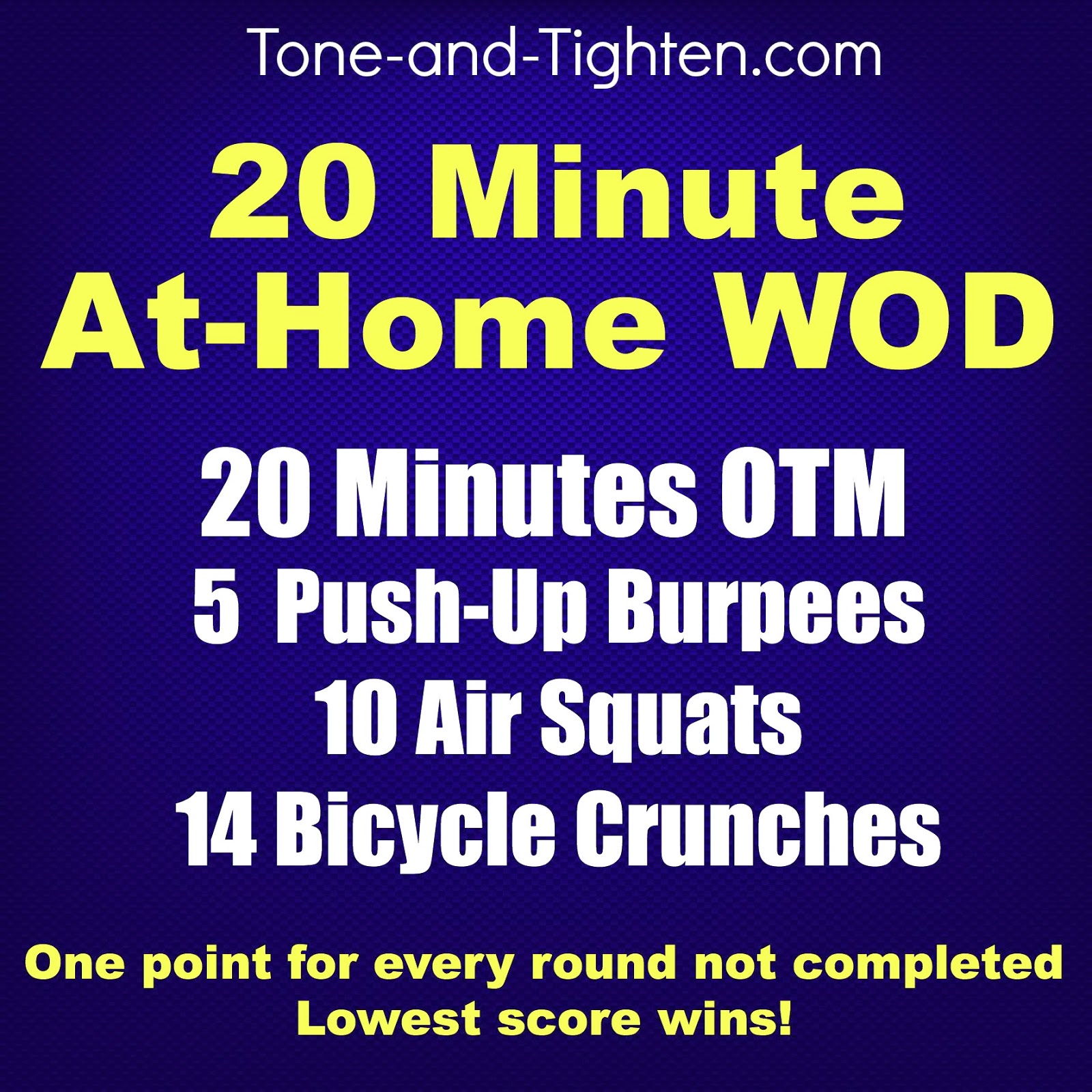 Do you have what it takes? Today's workout is inspired by a recent WOD (workout of the day) I saw in a local CrossFit gym. While theirs involved a lot more weight and resistance, I thought it would be a BLAST to make it into an at-home version with the right exercises. With no further ado, I give you Tone and Tighten's "20 Minute At-Home WOD"!
The idea is pretty simple – OTM stands for "on the minute". Press start on a timer and every minute you have to complete the indicated reps of the following 3 exercises.
Sound easy? Wait until minute 14…
14 Bicycle Crunches (7 to each side)
Have a partner/group you like to work out with? Make this WOD a "friendly" competition – you get one point for every round not completed in the allotted time frame; lowest score wins!!
Make it happen,
Jared

To view the rest of this post, be sure to head over to www.tone-and-tighten.com.
Have a great day!
Jared