Get more from Tone and Tighten by following on Twitter!

Well, I'm not sure what they see in me but I was recently invited back on Studio 5 for another segment! This one was a blast – I usually go on with some sort of physical therapy advice about something but this time they had me on for Tone and Tighten! I ran the hostess, Brooke, through a killer 15-minute arm routine that you can do at home. I even modified the exercises to give it more of a total-body feel with an arms emphasis – perfect for those of you/us who are short on time but big on desire to workout. Want to see the video and get the workout… you'll have to click to see more!!! 
Let me walk you through it! See Jared on Studio 5…
To start this workout – push start on a timer (kitchen timer, cell phone, stop watch, etc). You'll perform as many reps as you can in 40-45 seconds and give yourself a 15-20—second rest before moving on to the next exercise. Remember to push yourself safely and keep a water bottle handy. Good Luck!
Push Ups:
Try to keep your ankles, knees, hips, shoulders, and head in a straight line as you lower your chest to the ground. Use your chest and arms to push back up to the starting position. If a full push-up is too difficult try a modified push up on your knees.
Thrusters:
A favorite move in the CrossFit world and a GREAT total-body exercise. Hold your dumbbells up at your shoulder. Bend your knees down into a squat and return to the starting position. As you come up from your squat push your dumbbells over your head (your hips and knees should be straight when the weight is overhead with your elbows extended). Return to starting position and repeat.
Chair Dips:
Sit on the edge of a chair with your feet flat on the floor. Put your hands on the chair and lift your backside forward so it's no longer on the chair (just your feet on the floor and hands on the chair). Bend at your elbows until they reach a 90 degree bend (your bum should be below the seat at this point). Use the muscles in the back of your arm to straighten your elbow again, basically returning to the starting point.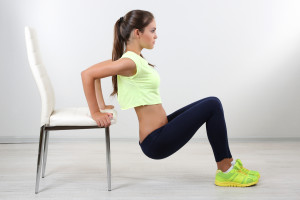 Arnold Press:
Love biceps curls? Love military press? Let's combine them! Stand with your feet shoulder-width apart, dumbbells in hand, and arms to your side. Bend your elbows to bring the weights up to shoulder height. From here push the weight over your head until your elbows are straight. Bring the weights back down to shoulder height and then slowly return them to the starting position.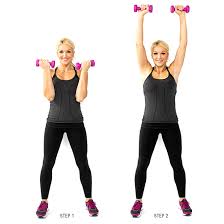 Lunge Curls:
Stand with your feet shoulder-width apart, dumbbells in hand, and arms to your side. Take a large step with your left leg at approximately a 45 degree angle from your body. Perform a lunge by bending your left leg until your left knee is about 1 inch off the floor. While lowering yourself towards the floor perform a biceps curl by bringing the weights up to your shoulders. Return the weights to your side (straightening your arms) while propelling yourself back to the upright starting position with your left leg. Repeat on the right side.
Again, you'll do each exercise for 40-45 seconds with a 15-20 second rest in between each one. Repeat this series of these 5 exercises 3 times for a killer, 15-minute workout!
Like what you see here? Leave a comment below!

Looking for more great arm workouts?
15 Minute At-Home Arm Workout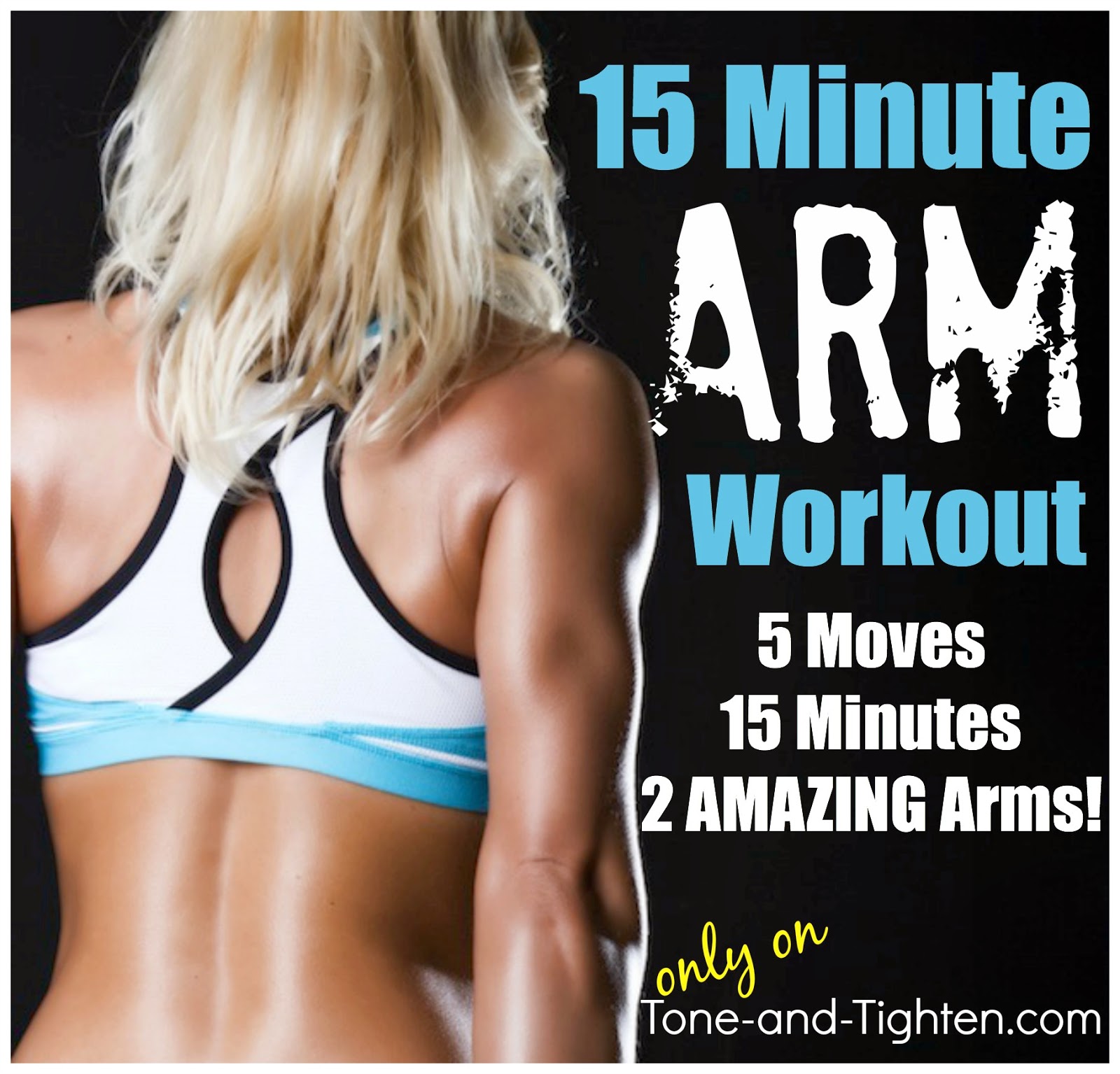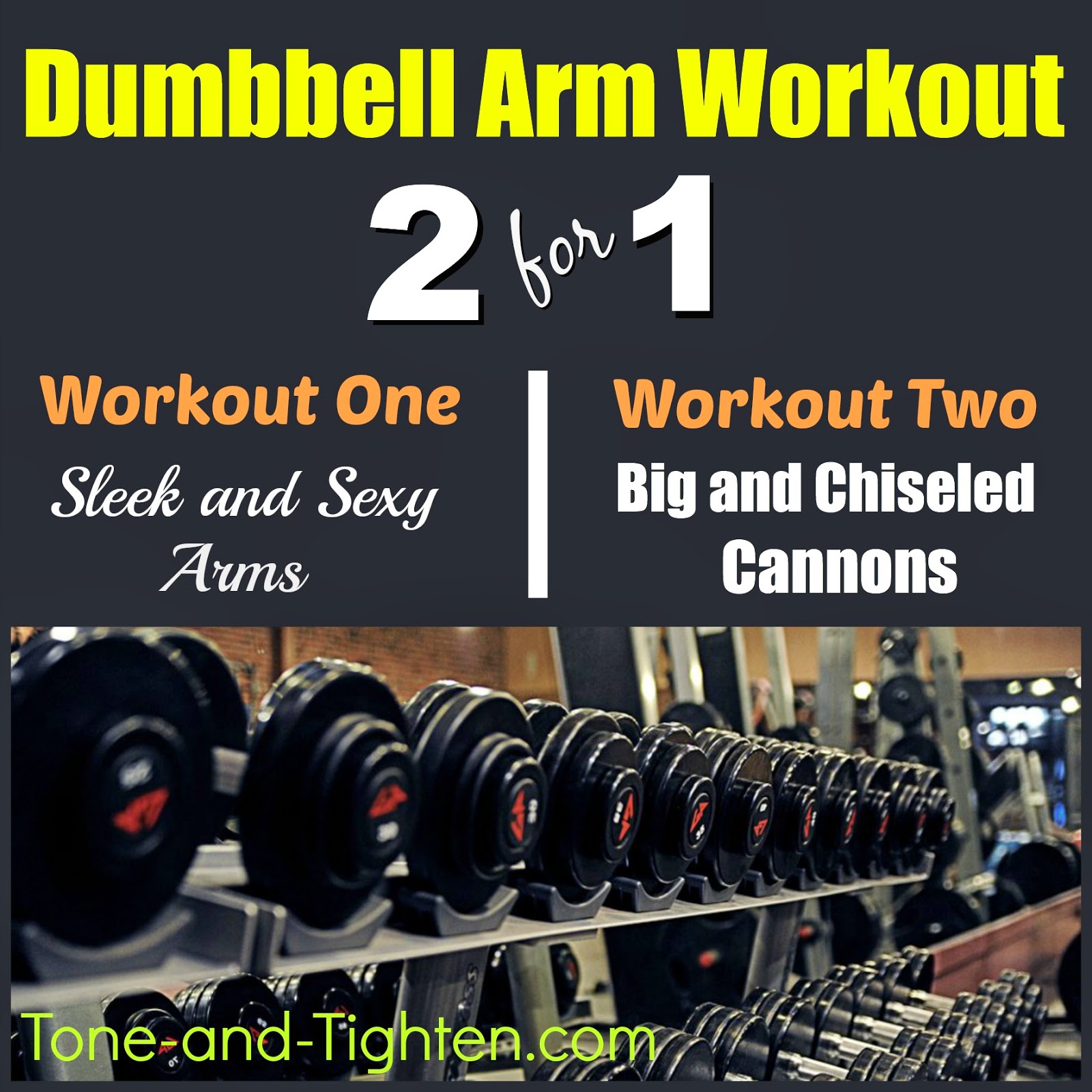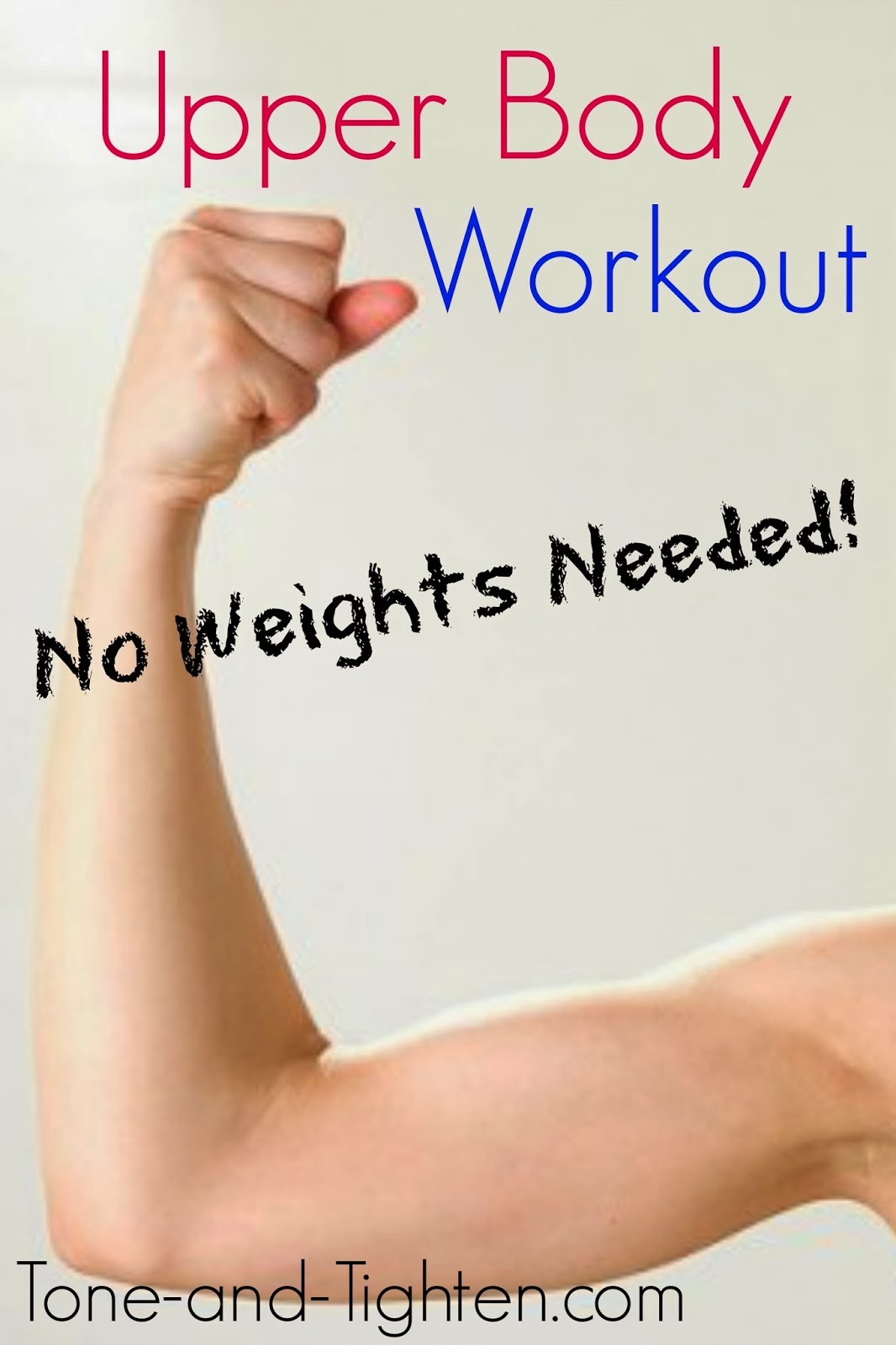 By Jared Beckstrand