Got social media?? Follow T&T on Pinterest, Google +, Facebook, Tumblr, and Twitter!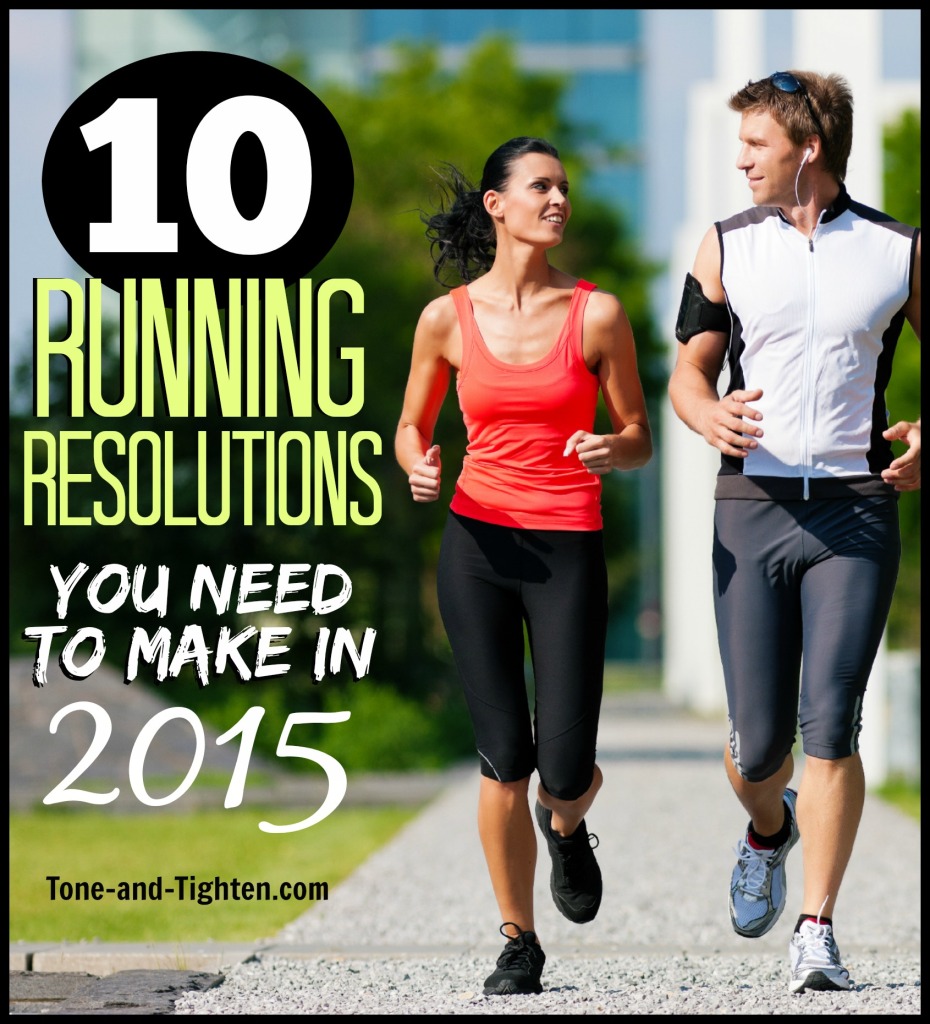 Do you have any running goals for 2015? Because if not, I HIGHLY advise you to reconsider!
I always love the new year. I love the opportunity to pause and reflect on everything you did over the last year and decide on some goals to accomplish over the upcoming year. This year I've included some running goals in my New Year's resolutions and I wanted to share them with you! Whether you're a seasoned running veteran, an experienced novice, or simply have the desire to start running this year, these are the 10 resolutions you need to make to enjoy a fitter, faster, and healthier 2015 running season!
1. Ease into the New Year: First thing's first; I think it's good to remind ourselves that they call them "New Year's" resolutions for a reason. Not "New January" resolutions or even "First Quarter" resolutions! Whatever your goal may be this year you need to set it up to be successful and not fizzle out come March. Your first resolution should be to set a running goal that is measurable and attainable. Check out this link for help in setting a running goal that I guarantee you will be successful!
2. Run more days this year than you did last year: Oh to learn this one secret. If you're ever going to get better at anything… IT TAKES PRACTICE! One guaranteed way to start running, decrease time, and increase mileage is to get out there and actually run more (crazy idea, I know!). So look at your running schedule from 2014 – did you run 1 day/week? 3 days/week? If you ran 1 day a week try to increase to 6 days a month! If you ran 5 days a week for 4 miles each time try to increase it to 5 miles each time! Resolution #2: Try to get more days, more minutes, more mileage this year than you did in 2014.
3. Complete one "goal race" this year: Pick at least one race this year and sign up for it. I don't care if it's a 5K in April or a half marathon in October (OR BOTH!) pick a race that you want to complete, put some money down on it, and get signed up for it! There's nothing like commitment to make you train; there's nothing like paying an entry fee to make you commit! Resolution #3: Sign up for a race.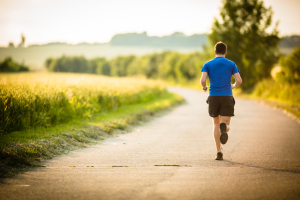 Never ran a race before? I've got a whole 5K training program including a 9-week running schedule AND strengthening guide to help you go from zero running to successfully completing your first 5K. Check it out right here!!
4. Set a new personal record: By nature I'm a very competitive person. One thing that I've always loved about running is that it can be you against you and no one else! Maybe you run around the block. Maybe you run around 20 blocks! Whatever your personal best time is on whatever distance you prefer – set a resolution this year to beat it. Resolution #4: Set a new PR. Looking for advice on how to shave time off your run? Get "8 Tips To Run Faster" right here!!
5. Try trail running: One of the best changes I made to my running in 2014 was a goal to get off my jog path and try some new routes. This eventually led to getting off the beaten path completely and actually try some trail running this year. One of the best things that ever happened to my running! Trail running adds a number of exciting elements – different terrain, different scenery, hills and valleys, etc – that you don't ever deal with on the road! I found myself enjoying the run more, and therefore could go a little longer. Hills led to stronger legs, and before I knew it my time started melting off my races! Resolution #5: Try trail running.
6. Try a new kind of race: It's amazing to me how much running has evolved (and is constantly evolving). What used to be show up at the start line and run a few miles is actually becoming the exception to the rule! If you haven't looked into some of the new racing formats that they have come out with, you should totally check it out! From obstacle courses (Tough Mudder and Reebok Spartan Race) to extreme team relays (Ragnar) there's something that anyone and everyone can find appealing! Obstacles and relays too extreme? Find a race that encourages costumes, themes, or some other oddity to break away from the norm. Resolution #6: Run a race you otherwise wouldn't.
7. Prioritize injury prevention: Maybe a shameless plug for my profession as a physical therapist, but I can say with little hesitation that runners are about the most stubborn group to treat! The quickest way to lose a runner as a patient is to tell him/her that he/she can't run anymore! When training for a marathon up to 90% of people experience some sort of injury just in training. Making it to the starting line alone is a huge accomplishment! If you do have an injury or problem that does limit your running, resolve this year to get it taken care of! Go see a doctor or PT and have them recommend a plan of care that will heal your injury and help you abstain from perpetuating and (heaven forbid) worsening the injury. Resolution #7: Prioritize injury prevention and take care of yourself.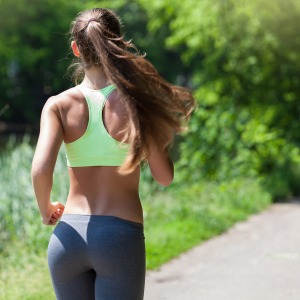 Here on Tone-and-Tighten.com I've actually got an entire series dedicated to injury treatment and prevention. I call it the "Feel Better Now" series because it's designed to do just that – help you to Feel Better Now. As a doctor of physical therapy I've covered quite a few common running injuries – including what it is, why you get it, and a free downloadable exercise program to help you feel better! Here are a few commonly encountered by my runners: Knee Pain, Shin Splints, Achilles Tendinitis, Plantar Fasciitis.
8. Build a better racing body: The majority of running-related injuries that I see in my physical therapy clinic are directly related to weakness, especially in the hips and core. I think that all too often runners make the mistake of running… and nothing else. In order to stay healthy and continue running strong you have to participate in some sort of cross-training routine. If you run two days a week, you should participate in some sort of strengthening routine two days a week also. The stronger your hips, legs, and core, the stronger your run will become. Resolution #8: Participate in cross training with your running. Not too sure where to start? Here are 5 great workouts every runner needs to be doing.
 9. Incorporate intervals: Ever get tired of "just running"? One way to revitalize every run is to incorporate some interval training. Don't just run a mile; time a half mile and try to beat it the second half. Run 10 steps then sprint for 20. Mix up your speed, you terrain, and your times to keep running interesting and take your results to another level. Not only will you shred time off your runs, but the cardio benefits from intervals are amazing! Resolution #9: Intensify with intervals. Check out three of my personal favorite running intervals right here: Treadmill Interval Workout; Running Interval Workout; Running Pyramid Workout
10. Call yourself a runner: You'll be amazed at how far your self-image can go! I don't care if you go a mile a week or even a mile every other week – you are a runner! If you go out there and pound the pavement you deserve to consider yourself a part of this group! Calling yourself a runner bestows upon you a certain swagger and self-image that will actually coerce you into living up to the hype! Your subconscious will actually start telling you – "you are a runner and you need to go running today". Trust me – I've tried it! This year start telling yourself what you know to do true. Resolution #10: Call yourself a runner.
BONUS! 11: Update your running playlist: Alright, alright – I'm on a roll and can't stop! One mor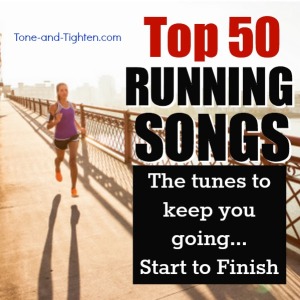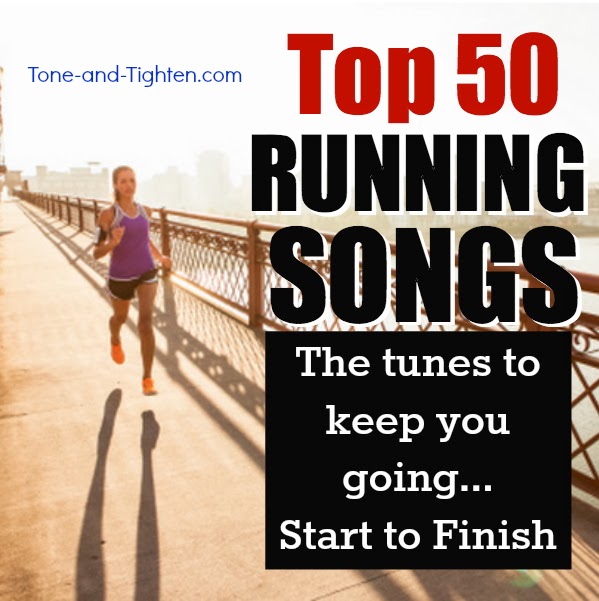 e running resolution to make this year – update your running playlist! It's amazing how quickly routine can settle into a program. From the same route to the same time of day to even the same running playlist, getting stuck in a rut is one sure way to slow down progress. Snap out of it this year by breaking out some new running tunes! I've even given you a big push in the right direction – check out my playlist of Top 50 Running Songs right here! BONUS resolution: update your running playlist.
And there you have it! 11 Running resolutions you need to make in 2015! Try one or two or ten of them this year and watch your results really take off! Here's to making 2015 the best year ever!
Looking for more great running workouts, tips, and advice? Tone and Tighten has you covered!
Click here to see all of our running posts!
Make it happen,
Jared
By Jared Beckstrand