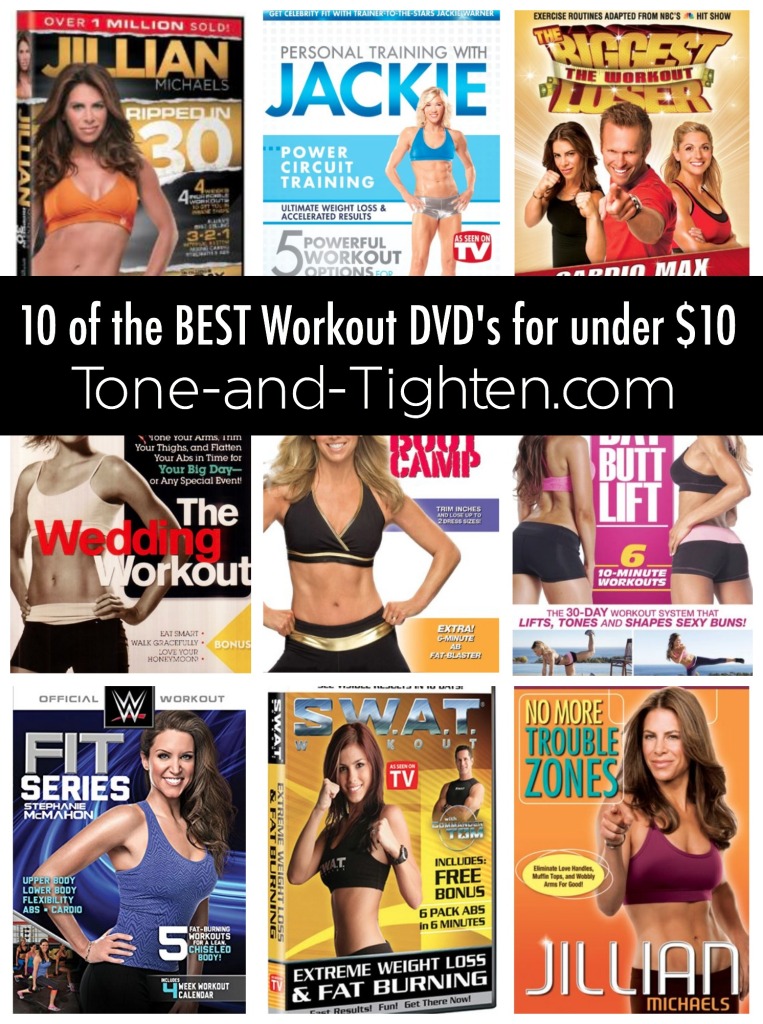 I get a lot of questions from readers asking what some of the best budget-friendly workout DVD's are, so here is a list of 10 of the best! And bonus: they are all under $10!
If you are looking for FREE video workouts, be sure to check out my Video Index!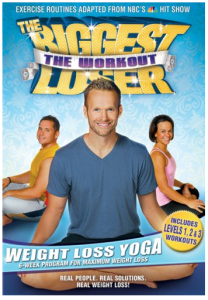 Biggest Loser Weight Loss Yoga
Level: Beginner-Advanced
I love that this has something for all levels- it's perfect for both beginners and those who have been doing yoga for a long time. The instructions are crystal-clear and Bob is a terrific teacher. When people have never tried yoga before, this is always the workout DVD I recommend.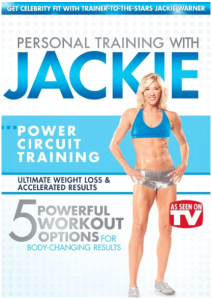 Personal Training with Jackie: Power Circuit Training
Level: Beginner – Advanced (add more weight to make it more intense)
Jackie is a personal trainer that has many celebrity clients. What I love about her is her no-nonsense attitude – her workouts get serious results. It's a total body workout that incorporates weights, which is what I am all about.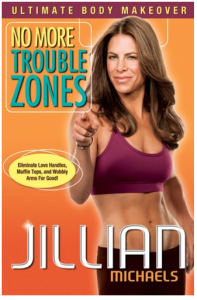 No More Trouble Zones with Jillian Michaels
Level: Beginner – Advanced
While she can be intense, she gets results. This workout is one that my wife did after having a baby to help her get back into shape quickly. This 40 minute circuit workout will tone your entire body and have you sweating in no time.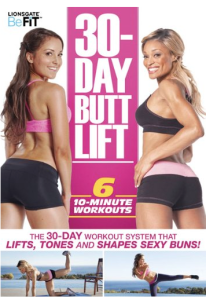 30 Day Butt Lift Workout from BeFit
Level: Beginner – Intermediate
For you are looking to tone your backside, this is a great DVD program to purchase. It comes with 6 10-minute workouts and a plan to let you know when to do each one during the 30 day period. Besides just your rear, your legs are going to get a great workout too!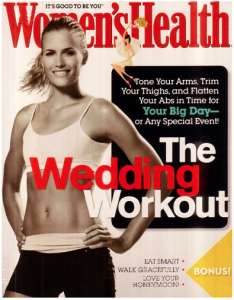 Women's Health: The Wedding Workout
Level: Beginner – Intermediate
This may be called "The Wedding Workout", but it's seriously for anyone who just wants to get in shape. It focuses on some key area: arms/shoulders, lower body, and torso, which are areas most women want to work on. This video also includes a section on eating and bonus: It's on sale for only $5.49 right now!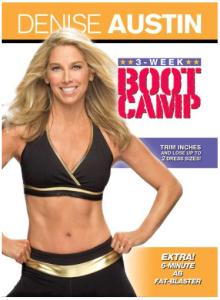 Denise Austin: 3 Week Boot Camp
Level: Beginner – Intermediate
Denise Austin is known for her upbeat personality and fun workouts and this one is no different. It's a great workout that will get your heart rate up and won't bore you- she switches up her workouts and keeps your interested, making the time fly by. I also love that this is a program that you can follow for 3 weeks (or more!), making it a budget-friendly purchase.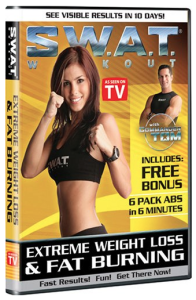 SWAT Workout: Extreme Weight Loss and Fat Burning
Level: Intermediate – Advanced
It's hard to find workout DVD's that include some type of HIIT-style workout (High Intensity Interval Training), so that is why I love this. The instructor is an actual SWAT commander and leads you through drill-type exercises, which are great for burning calories and getting in shape.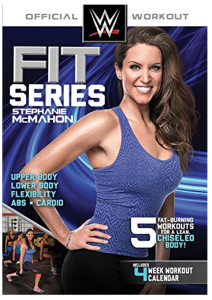 Fit Series with Stephanie McMahon
Level: Beginner – Advanced
The look of this may have you think that you are doing a crazy wrestler's workout, but in all honesty, it's a killer workout that will work your entire body. The instructions of each exercise are thorough and helpful, so even someone just starting out will know what to do.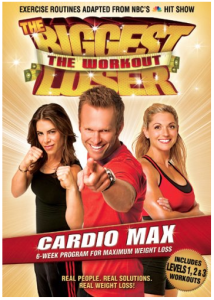 Level: Beginner – Intermediate
I love this workout DVD because it not only has different levels of workouts, but you get workouts from all three trainers, which keeps it interesting. They also have a 6 week program that you can follow to help you lose weight, so it's a great purchase for under $10.
Level: Beginner – Advanced
With over 1 million copies sold, you know that this is a workout people like to do. I really like Jillian's style – she gives you the biggest bang for your buck when it comes to at-home workouts. This comes with 4 different workouts that you do over 30 days and also includes a 30-day diet plan, which we all know is half the battle when it comes to getting in shape.
Do you have a favorite workout DVD that I have missed? I would love to have you share it in the comments below.
Thanks for stopping by,
Jared