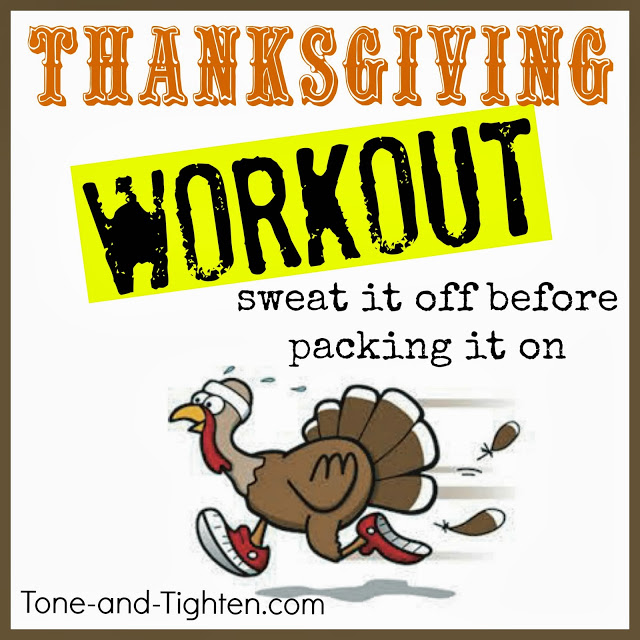 Happy Thanksgiving everyone!
I wanted to kick off this wonderful day of thanks and gluttony with a little pre-meal work out. I figure if I'm going to consume as many calories as I plan to later today I might as well start by burning up as many as I can beforehand! Premeditated calorie burn to free up more room for calories later… I may be onto something with this…
I hope you all have a wonderful and safe thanksgiving with family, friends, and loved ones.
25 alternating toe touches
Still got time before you start cooking? DO IT TWICE!!!
Questions? Comments? Ideas? I would love to hear from you! Leave a comment below or email me at toneandtightenfitness@gmail.com

To view the rest of this post, be sure to head over to www.tone-and-tighten.com.
Have a great day!
Jared