A great at-home workout that burns maximum calories in minimum time. This "sweat it out" cardio workout will help you burn 700 calories for an effective fat-burning exercise. Get ready to sweat with this full body cardio workout video you can do right at home.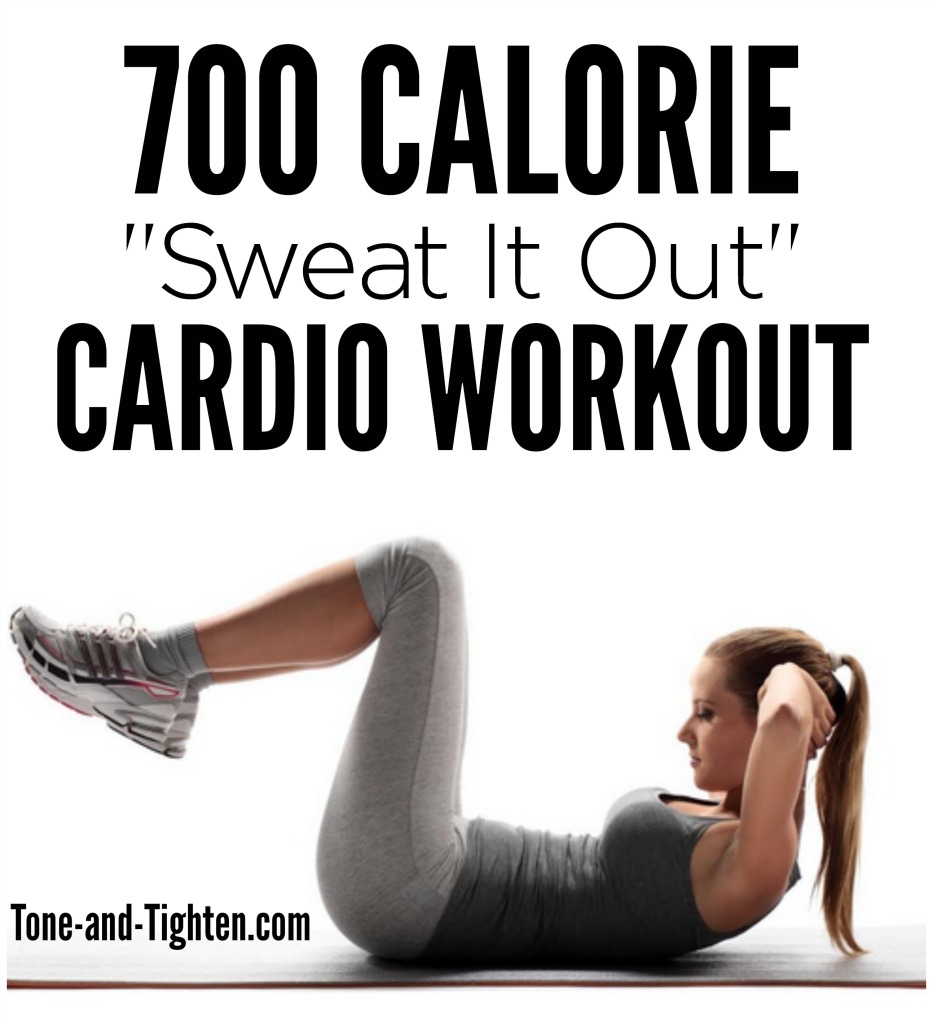 45 Minute Sweat It Out Cardio Workout- Burns 700 Calories
Keep reading for the cardio workout video.
===========================
Tone-and-Tighten.com's slogan is "Real Fitness For Real People". I've dedicated it to sharing awesome workouts (most of which can be done at home), delicious and simple healthy recipes, fitness tips, advice, and more.
Subscribe to Tone-and-Tighten.com and get our FREE "7-Day Workout and Healthy Menu Plan" delivered daily right to your inbox. CLICK HERE to get it.
===========================
Hello! Ready to sweat, burn some serious calories, and get a totally effective cardio workout today?
If you need a killer workout that will burn a lot of calories, look no further. This is a great cardio workout.
Good news- this workout will help you burn the maximum amount of calories for amazing benefits in the shortest amount of time.
More good news- you can do this workout right at-home at it only takes 45 minutes. Grab your weights and water, warm up, and press play.
Level: Intermediate
Equipment needed:
-sliders (if you are on a carpeted surface, grab some paper plates. If you are on hard surface, grab some small towels)
-weights (kettlebell or dumbbells)
-chair or stool for strength training
…