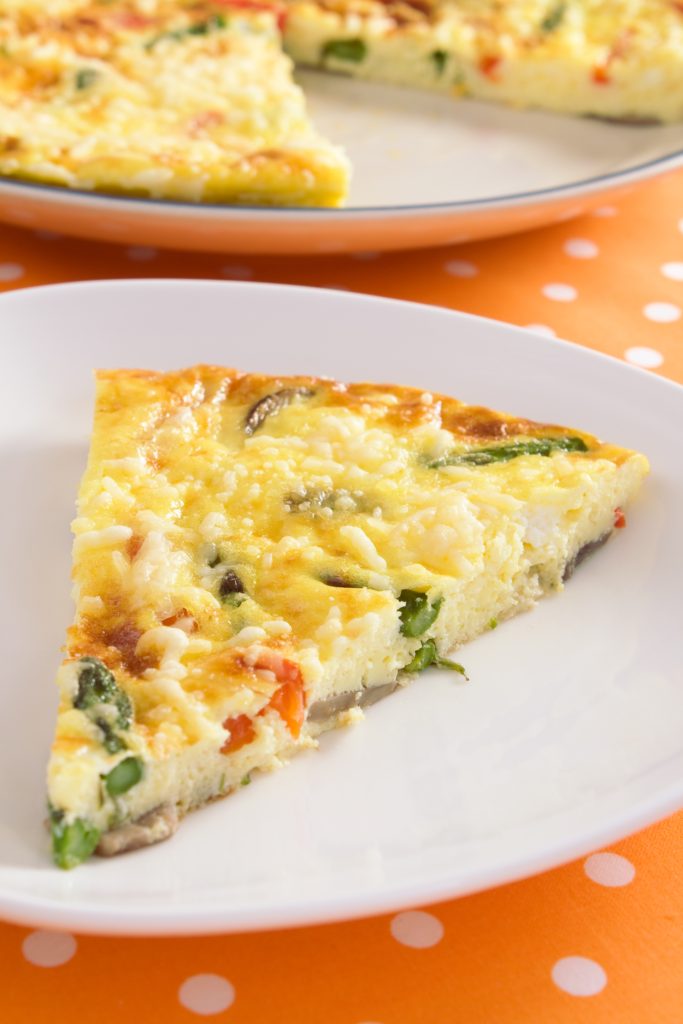 Did you know that you can cook an omelet in your slow cooker?! It's an amazing way to get a breakfast (or dinner!) on the table in no time at all!
If you are looking for more healthy recipes to keep your eating on track, be sure to check out my 1500 Calorie 14-Day Healthy Eating Plan!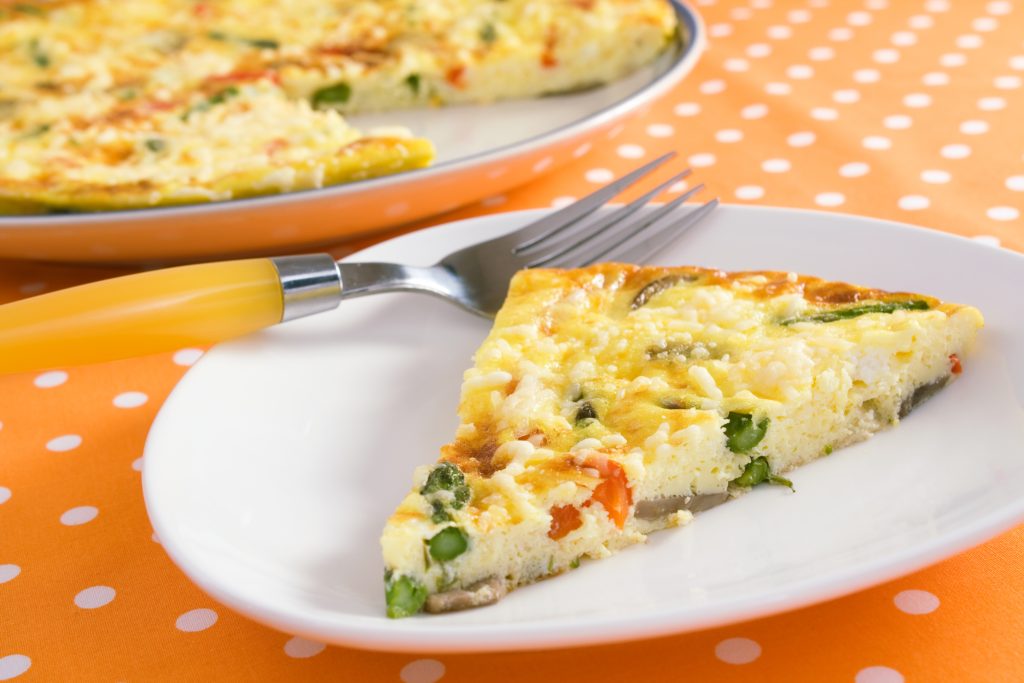 Slow Cooker Vegetable Omelet
Prep time:
Cook time:
Total time:
Ingredients
9 eggs
¾ cup milk
salt and pepper to taste
¼ teaspoon garlic powder
1 cup broccoli florets
1 red bell pepper, thinly sliced
1 green bell pepper, thinly sliced
1 cup mushrooms, chopped
1 small yellow onion, finely chopped
1 garlic clove, minced
1 cup shredded cheddar cheese (optional garnish)
1 cup chopped tomatoes (optional garnish)
1 cup salsa (optional garnish)
¼ cup fresh parsley, chopped (optional garnish)
Instructions
Spray the inside of the slow cooker with non-stick cooking spray.
In a large mixing bowl, combine eggs, milk, salt, pepper, and garlic powder; beat well until completely mixed together.
Add broccoli, sliced peppers, mushrooms, onions and garlic to the slow cooker; stir in the egg mixture.
Cover and cook on HIGH for 2 - 2½ hours (cooking times will vary with each slow cooker). Start checking omelet at 1 hour 30 minutes. Omelette is done when eggs are set.
If desired, sprinkle with cheese and cover; let stand 2 to 3 minutes or until cheese is melted. Turn off the slow cooker.
Cut the omelette into 12 wedges and transfer to a serving plate.
If using, garnish with chopped tomatoes, salsa, and parsley. Enjoy!
Recipe adapted from
Diethood
Looking for more healthy recipes?