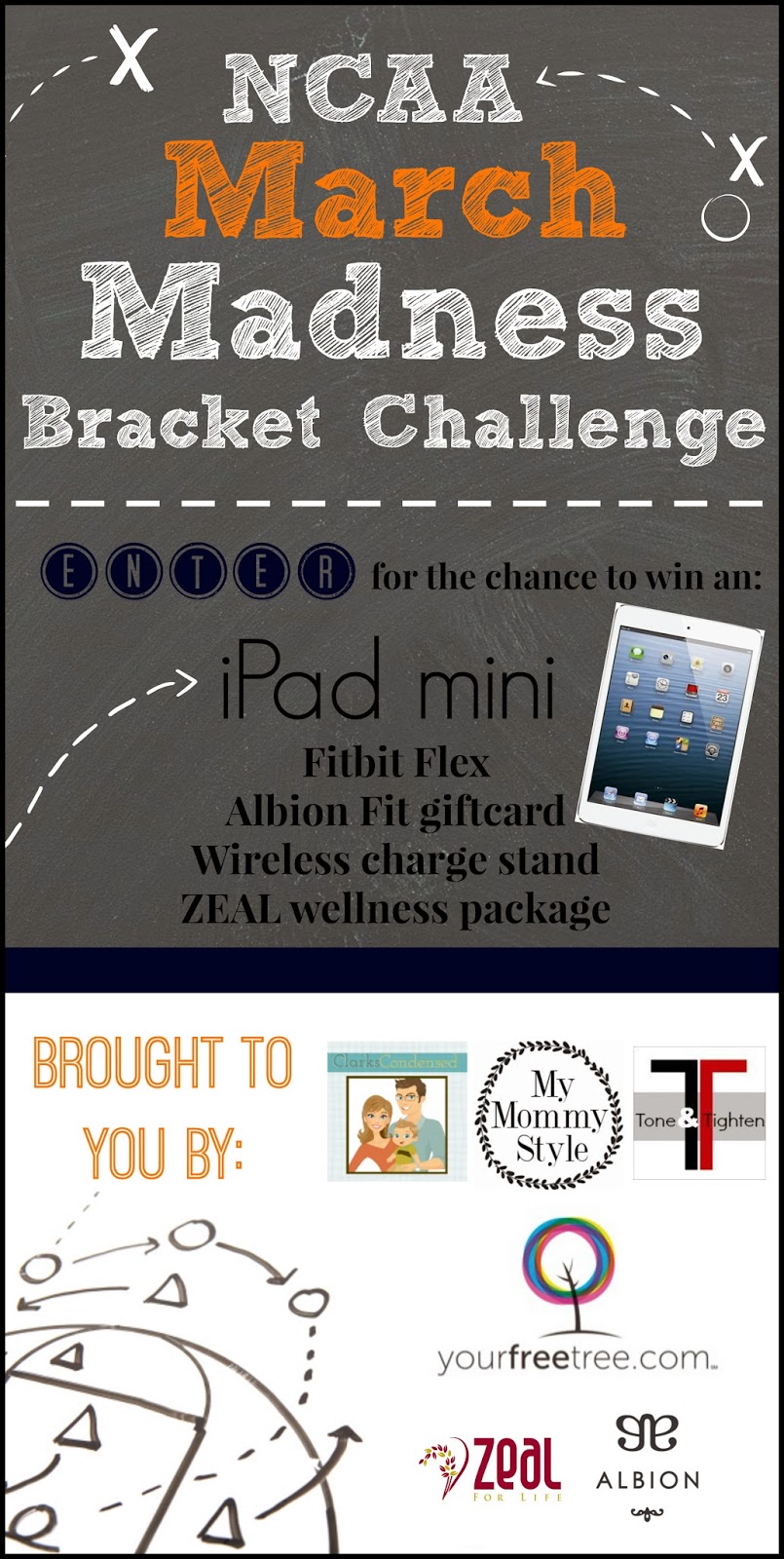 Do you love March Madness as much as I do? Well, even if you aren't into brackets and games, you just might change your mind with this giveaway!
ZEAL Total Wellness Package (awarded after the third round)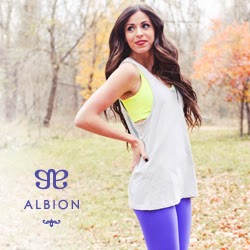 For most of these prizes, the winner will be chosen randomly from any of those that fill out the Rafflecopter entry form (see form below). However, the grand prize will be awarded to the winner and even the biggest loser (whoever has the worst bracket) will receive a prize too. Anything can happen!
I absolutely love this time of year and even though my wife doesn't follow the teams throughout the season, she always fills out a bracket for some friendly competition. Be sure to invite your friends and family to join and get in on the fun!
Here are the basic rules/guidelines for joining us:
1. Sign up for a free ESPN account (upper right hand corner of the page.) You can't create a bracket without it.
2. Follow all the instructions in the Rafflecopter widget below. After you do the required elements, you will be given a password to join the ESPN group, as well as be entered in our first giveaway for the Fit Bit Zip. (if you don't have a facebook account to enter with, please leave a comment with your email and we will arrange something else)
3. Join the ESPN bracket group. Selection Sunday starts on March 16th at 8 PM EST, and you can fill out your bracket until Tuesday the 18th and 12 PM EST. Feel free to use the bracket you use for other challenges you are in, but you are only allowed one entry!
4. Share with your friends! The more the merrier. We will send out emails to remind you to fill out your bracket, and about how to enter the rest of the giveaways!
Good luck! Feel free to leave a comment if you have any questions.
To view the rest of this post, be sure to head over to www.tone-and-tighten.com.
Have a great day!
Jared