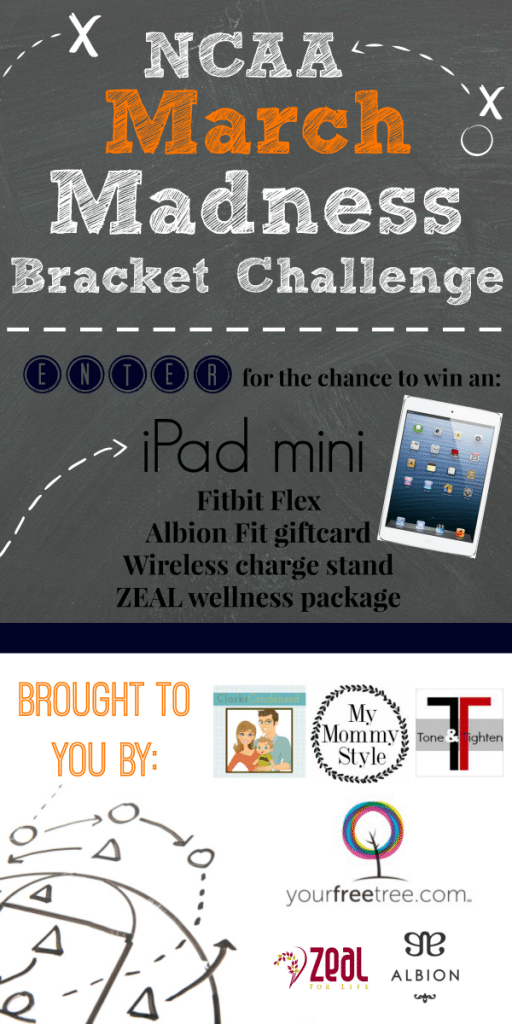 If you were a Clarks Condensed fan last March (first off, thanks for sticking around!), then you may have participated in our NCAA March Madness Tournament last year. I'm thrilled to say that this year it's back, and better than ever!
We have partnered with My Mommy Style and Tone and Tighten this year, as well as some awesome sponsors, to give away fun prizes along the way. Here's a glimpse at what you could win:
Fitbit Wireless (in any color)
ZEAL Total Fitness Package (awarded after the third round)
$100 Albion Fit gift card and ChargeStand with portable powerstick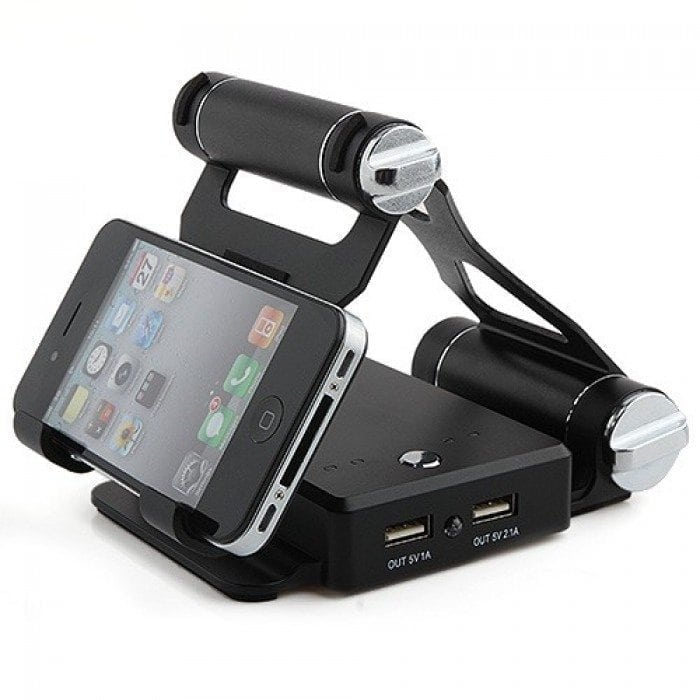 $100 Albion Fit gift card (for the biggest loser)
A brand new iPad mini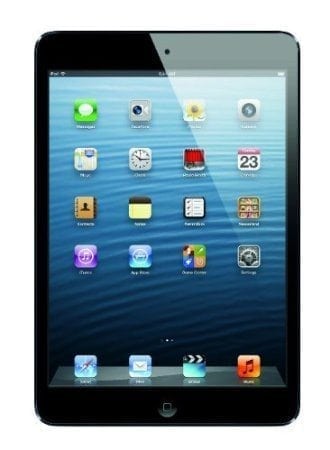 For most of these prizes, the winner will be chosen randomly from any of those that fill out the rafflecopter. However, the grand prize will be awarded to the winner, and the biggest loser (whoever has the worst bracket) will receive a prize too. Anything can happen!
Forrest loves basketball, and for me…well, this is the only time of year that I even care! However, since I met him, I've really gotten into March Madness, and I can't wait for some friendly competition with all of you. Be sure to invite your friends, because, well, the more the merrier! Here are the basic rules/guidelines for joining us:
1. Sign up for a free ESPN account (upper right hand corner of the page.) You can't create a bracket without it.
2. Follow all the instructions in the Rafflecopter widget below. After you do the required elements, you will be given a password to join the ESPN group, as well as be entered in our first giveaway for the Fit Bit Zip. (if you don't have a facebook account to enter with, please leave a comment with your email and we will arrange something else)
3. Join the ESPN bracket group. Selection Sunday starts on March 16th at 8 PM EST, and you can fill out your bracket until Tuesday the 18th and 12 PM EST. Feel free to use the bracket you use for other challenges you are in, but you are only allowed one entry!
4. Share with your friends! The more the merrier.
We will send out emails to remind you to fill out your bracket, and about how to enter the rest of the giveaways! Good luck! Feel free to leave a comment if you have any questions.
The following two tabs change content below.
Katie Clark is a Colorado-native, a journalism graduate from Brigham Young University, and most importantly, a mother to the cutest little boy and wife to the most handsome man. She is a woman of many (random) talents, which include writing, cooking, sewing, technology, social media, and being a self-proclaimed Google expert. She loves spending time with her family, learning about parenting and pregnancy, and just enjoying life to the fullest.