(Scroll down for the 10 Minute CROSSFIT Workout and the 10 Minute Arm Workout)

Sometimes daily life can be overwhelming and the best thing that you can do for yourself is take a little break.
There would be no better place to relax, reconnect, and realize how amazing you are then in the Caribbean!
Sail away to paradise aboard the fabulous Norwegian Epic cruise ship. You will love visiting the amazing ports of the Western Caribbean- climbing the world famous Dunn's River Falls in Ocho Rios, Jamaica; visiting the majestic Chacchoben Mayan Ruins in Costa Maya, Mexico; and swimming with beautiful and exotic sea life while snorkeling in Cozumel, Mexico.
While at sea, you may attend exclusive seminars taught by the
Six Sisters
,
Alicia
, and
Jared
or take advantage of the many incredible world class attractions and amenities aboard your beautiful ship. So pull up a lounge chair, sit back and relax with your favorite bloggers. Paradise awaits!!
This trip would be so much fun for a vacation with your girlfriends, sisters, or even your entire family (including kids)! The ship is a family-friendly cruise with a kid's center and teen disco. There are complimentary youth programs on this freestyle cruise, which mean you can do what you want, when you want. All dining options and activities are completely up to you (no assigned seating with strangers!)- so be ready for the most relaxing and refreshing trip of your life!
Dates of the cruise:
March 2-9, 2014 Departs from Miami, Florida
Ports of Call:
Ocho Rios, Jamaica
Leave your cares behind and let your stress fade away in the island sun. From the lively reggae music to the famous food and unforgettable landscape, Ocho Rios has fun for all. The golden beaches, swaying palm trees and fragrant air are just a prelude to what surrounds this beautiful city. Within the nearby jungle covered mountains is the magnificent world renowned Dunn's River Falls, the towering, lush foliage of the tropical rainforest, Fern Gully and the untouched beauty of the hidden paradise of the White River.
Costa Maya, Mexico
If you're looking for adventure with endless possibilities in an unspoiled environment, then Costa Maya is just what you're looking for. This coastal paradise in the Yucatan features stunning beaches with soft sand and blue skies. Travel to see ancient Mayan ruins in this region rich with archaeological sites. Swim with a plethora of sea life as you snorkel near the second largest barrier reef in the world. Stop in one of the quaint little restaurants and enjoy some wonderful authentic Mexican cuisine. See why Costa Maya is quickly becoming a favorite spot for those seeking some fun in the sun off the beaten path.
Cozumel, Mexico
The island of Cozumel off the tip of the Yucatan Peninsula continues to be known for its fantastic fishing, snorkeling and diving opportunities. Cozumel is home to a variety of beautiful natural, white sand beaches that are perfect for relaxing and soaking up the sun. Visitors also spend much time snorkeling off the rocky vistas and fanciful coral reefs. Despite the growth of tourism in recent years, the island and its only town, San Miguel, retain much of their original warmth and charm.

The Ship: Norwegian Epic
"Travel Weekly" voted Norwegian Epic "Best Cruise Ship" in 2011 & 2012. Norwegian Epic is the ship of choice for those sailing to the Caribbean and Europe. Those sailing on Norwegian Epic will experience Freestyle Cruising on a truly grand scale.
From traditional fine dining to endless buffets with custom order action stations, there is a host of delicious options included in your cruise fare.
Cruise Fare:
Inside Cabin: $679 per person; Balcony Cabin: $999 per person; Mini Suite: $1109 per person
(all rates based on double occupancy)
Government taxes and fees of $114.51 per person are not included.
Pre-cruise Hotel: $139 per person
Price includes one night stay at Courtyard Miami Airport, transfer to ship, and room taxes.

To Make Reservations:
A deposit of $250 per person on cruise and a $50 pre-cruise hotel is required to make reservations. Cabins often sell out, so for the best selection make your reservation early. Final payment is due December 9, 2013.
Please call 1-800-373-3328, visit
Columbus Travel
, or email them at info@columbusvacations.com.
Not included in price:
Airfare to port, return ground transportation, items of personal nature, gratuities and shore excursions
For more information and details, please click here.

Seminars: Priced as noted or purchase entire package for $100


I am so excited to be part of this cruise, where I will be teaching classes such as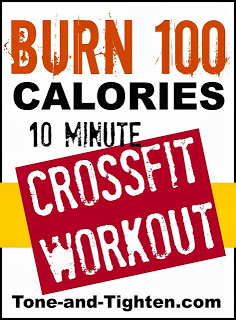 10 Minute CROSSFIT Workout
(Click HERE for the workout!)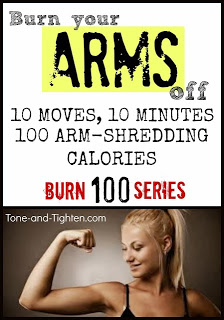 10 Minute Arm Workout
(Click HERE for the workout!)
On-board seminars include (seminar pricing is below):
Seminar prices are as noted on the brochure (
click here
to read brochure- some of the classes are included in your cruise fare) or you may purchase the Seminar Package for $100. All seminars will be taught on days we are at sea.
About the bloggers on the cruise:
As a trained wardrobe stylist, Alicia's worked with the Clinton Kelly from "What Not to Wear," sits on the Macy's Advisory Board and recently taught all the First Ladies in the country at the National Governors' Association annual meeting, but she still has a very practical approach to you, your body and your closet. "You have a shopping list when you go to the grocery store, you should also have a plan for your wardrobe," she often tells her clients. At the heart of her wardrobe strategy is teaching REAL women with REAL bodies how to identify the most flattering clothes for their body shape to find their personal best. Since founding her company in 2003, Alicia has been a regular on TV with a weekly wardrobe segment for the last ten years on both the ABC and CBS television affiliates. Then in 2005 she combined her love of travel and bargain shopping into "Chic" shopping tours with regular excursions to China, New York and Italy. Alicia completed a Bachelor's of Science degree in Clothing and Textiles from Brigham Young University. She and her husband stay very busy raising four children.
Camille is the oldest of the six sisters from the popular blog, Six Sisters' Stuff.
Camille graduated with a degree in elementary education, but decided that she really enjoyed working in retail and managing a business, so she never actually taught school (although she swears she uses her education every day raising her children). Camille loves being a stay-at-home mom, but always wanted to do something to help pay the bills. Before blogging, she ran a successful online eBay store and helped put her husband Jared through Physical Therapy school. When her sisters started blogging, she put her store on hold to see if they could make something happen with the blog. She has loved watching it grow into what it is today because of the family's hard work and determination. Blogging has opened many doors and Camille is now a regular contributor on a couple local lifestyle TV shows, has done multiple radio, newspaper, and magazine interviews across the country and the sisters just finished writing their second cookbook after their first book was a #1 best-seller on Amazon. In her spare time, she loves to go to the gym, read, catch up on TV shows with her husband spend time with her three children.
She recently graduated from Utah State University with a degree in Communication Studies. She is now the full time Social Network Specialist for SixSistersStuff.com and loving every minute of it (the sisters consider her to be a social media master)! She recently married her best friend Andrew and they are loving life as newlyweds! Steph loves reading and will sometimes disappear for hours just reading a book. She also loves running and has completed numerous half marathons, Ragnar Relays, and recently ran her first full marathon last fall. She keeps up with her favorite shows New Girl and Grey's Anatomy faithfully.
The sisters are excited to share their expertise about blogging, strategies for meal planning, how to bring your family together, family dinner ideas, and other ideas to help you realize how incredible you are and what you are capable of.
With a doctorate degree in physical therapy, a bachelor's degree in exercise science, and a career that focuses on exercise prescription, Jared knows what it takes to be fit. He also understands that many people don't have a lot of time to workout or don't know where to start, so he decided to focus his website on real fitness for real people. He shares his ideas for quick workouts that will have you sweating in a matter of seconds and teaches you what it takes to reach your fitness goals.
Jared is married to Camille, the oldest of the sisters from Six Sisters' Stuff and many of his workouts are inspired by her. After having three kids, Camille wanted a way to get back in shape and lose her baby weight and Jared wrote a couple programs to help her do that. After sharing his workouts and programs with friends and patients, the requests for more kept coming, which helped him decide to start his blog so that his workouts could be used by anyone looking to become fit and stay fit.
Jared loves to be active- skiing, golfing, exercising, weight lifting, biking, and spending time with his family are his greatest passions in life. He is excited to share with you his strategies for squeezing fitness into your daily routine, tips for healthy eating, and workouts that you have you toned and tightened in no time!
This cruise is brought to you by Columbus Travel– the best travel deals on the planet!
Not only do they specialize in cruises, but also Disney vacations, Disney cruises, escorted tours around the world, and so much more!
Be sure to check them out as you plan your next vacation.
We hope to see you there!!!

To view the rest of this post, be sure to head over to www.tone-and-tighten.com.
Have a great day!
Jared