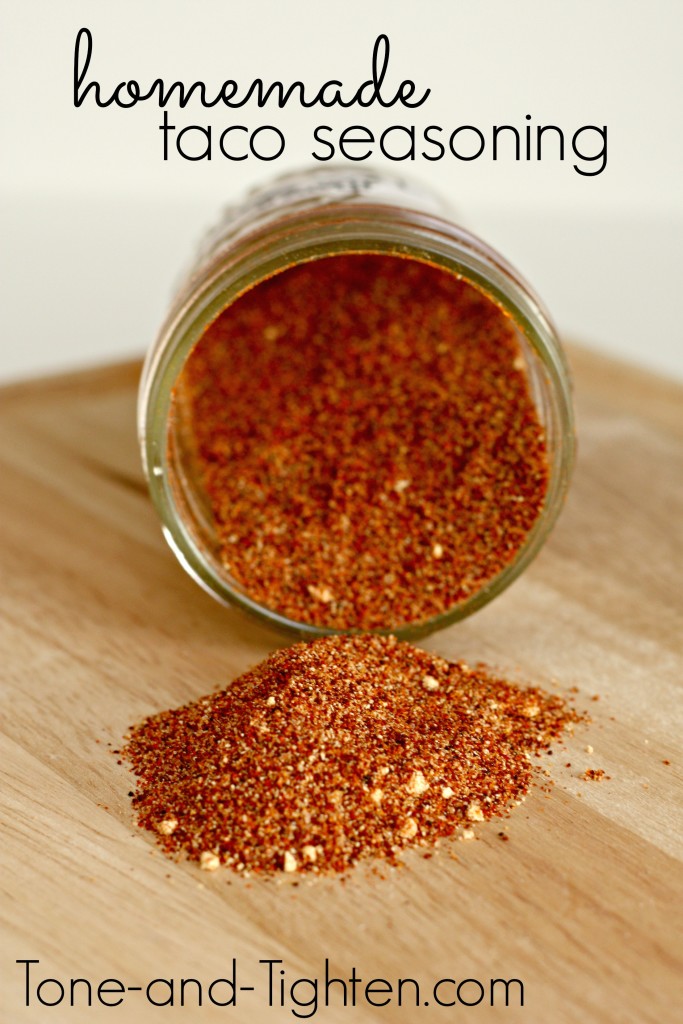 Homemade Taco Seasoning is so simple to make- and is much healthier for you! This recipe makes 1 ounce, which is the same size of packet that you can buy at the store.
Homemade Taco Seasoning
Ingredients
1 tablespoon chili powder
¼ teaspoon garlic powder
¼ teaspoon onion powder
¼ teaspoon crushed red pepper flakes
¼ teaspoon dried oregano
½ teaspoon paprika
1½ teaspoons ground cumin
1 teaspoon salt
1 teaspoon black pepper
Instructions
In a small bowl, mix together chili powder, garlic powder, onion powder, red pepper flakes, oregano, paprika, cumin, salt and pepper. Store in an airtight container.
Makes 1 ounce of taco seasoning (the same as one package of store-bought taco seasoning).
Looking for more healthy recipes?
Skinny Slow Cooker Pulled Pork
Greek Yogurt Onion Dip
Crock Pot Tex-Mex Chicken