Get all our fitness motivation right to your phone. Follow Tone and Tighten on Twitter!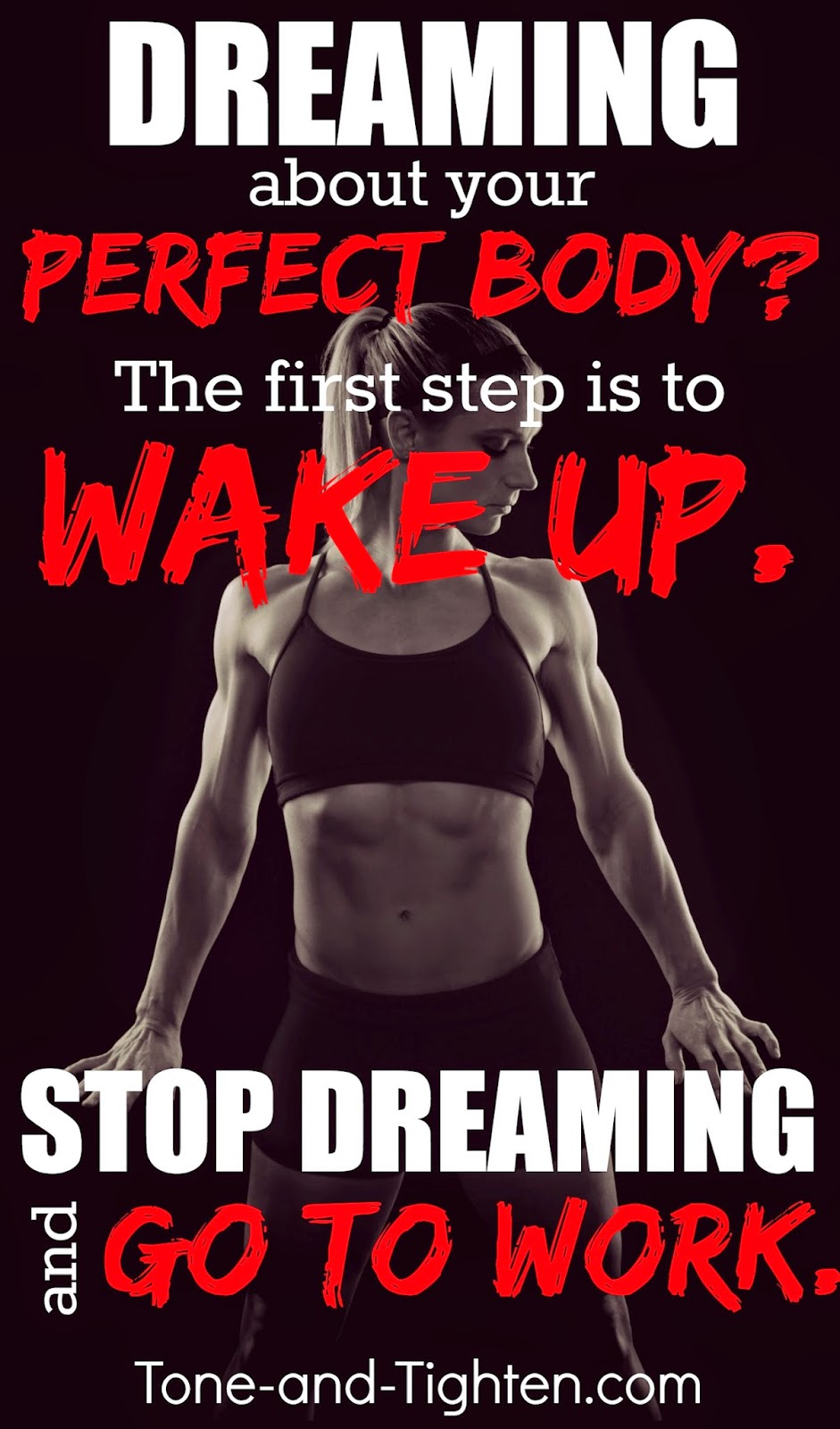 Better abs. Tighter legs. Bigger arms. We all have dreams. We all have goals and desires. We have people whose physiques we want to emulate and role models we look up to. What's the difference between getting stuck in this dream and actually making it a reality?
(Click below to keep reading)
The difference between dreaming about the body you've always wanted and actually making it a reality is what you do when you're not dreaming! Let your dream inspire you. Let it move you. Let it swell up inside until it motivates you to do things you've never done before. The quickest way to making your dream become a reality is to STOP DREAMING and START DOING! Do something today that your tomorrow self will thank you for as you take one step closer to meeting your fitness goals.
Inspire others by Pinning this picture to your health and fitness board!

By Jared Beckstrand