Weekly highlights, new giveaways, and BONUS workouts!
Subscribe to our email list by using the box at the top of this page.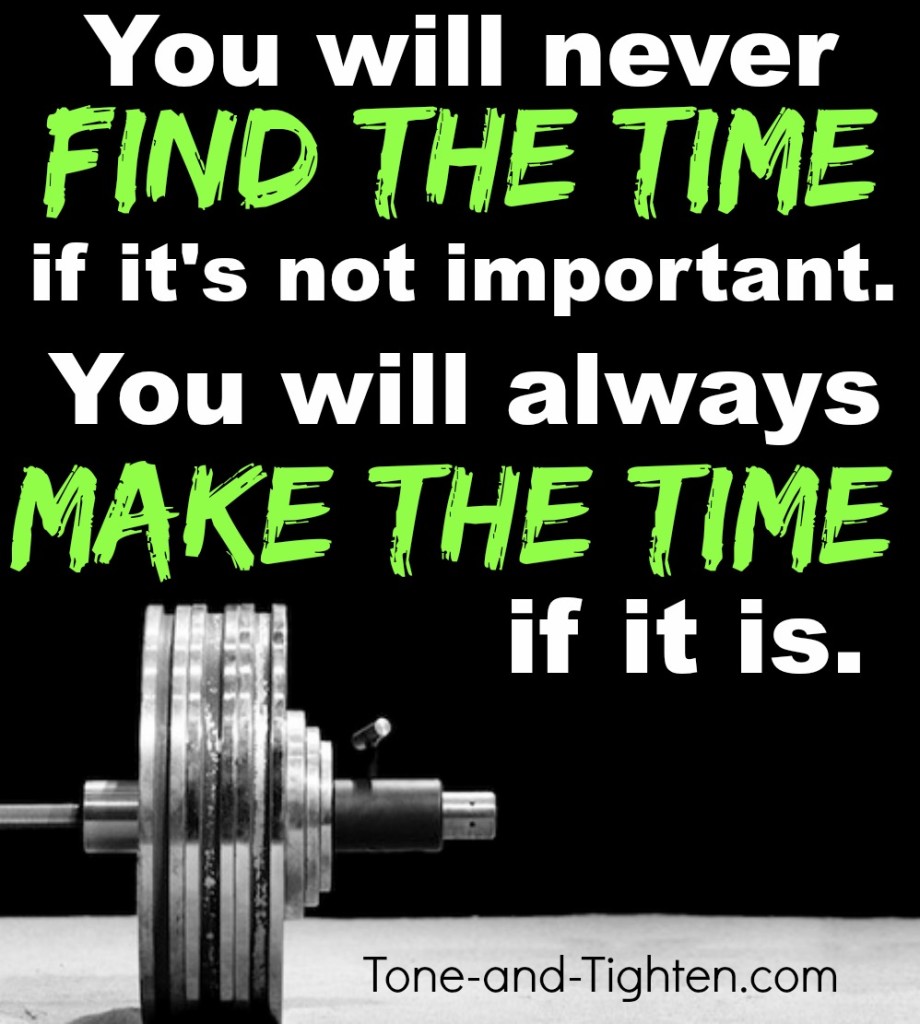 "I would workout, too, but I just don't have time for it."
"How do you have the time to workout?"
"My schedule is just way too busy to exercise."
Have you ever heard these excuses? Maybe you've even used them yourself once or twice. "If only I had the time…" People ask me all the time – "How do you find the time to workout?" Amidst my jobs, my wife, my kids, my church, my community and other responsibilities time gets extremely hard to come by. Add personal fitness into the mix and some days it seems like one more thing that I'll never get around to. So how does one find the time to exercise? Well here's the secret – you'll never find the time to workout. You make the time to workout.
As soon as you make up your mind and get serious about your personal fitness it gets easier to do. When taking care of your body becomes a priority to you then you'll find that other, less-important things fall off your schedule. How much time do you spend watching TV a day? How much time do you spend on social media? How much sleep do you get in a night? What are some other activities that take up your time that you might be able to cut back on? Here's the key – your own health and fitness has rise on your priority list higher than other less-important activities. As soon as it does, no longer are you tempted to sit in front of the TV or computer screen. No longer do you need 9 hours of sleep at night. Suddenly you have another priority that's more important. And those are the things you make time for.
So stop waiting around. Stop wondering "when will I ever have the time" and start actually making the time. At first it may be a little difficult, but after you've started and you start seeing results the most difficult part becomes stopping. You got this!
Looking for more great motivational posts? Tone and Tighten has quite a few!
Get inspired by clicking here!
Make it happen,
Jared
By Jared Beckstrand