Get all our fitness motivation right to your phone. Follow Tone and Tighten on Twitter!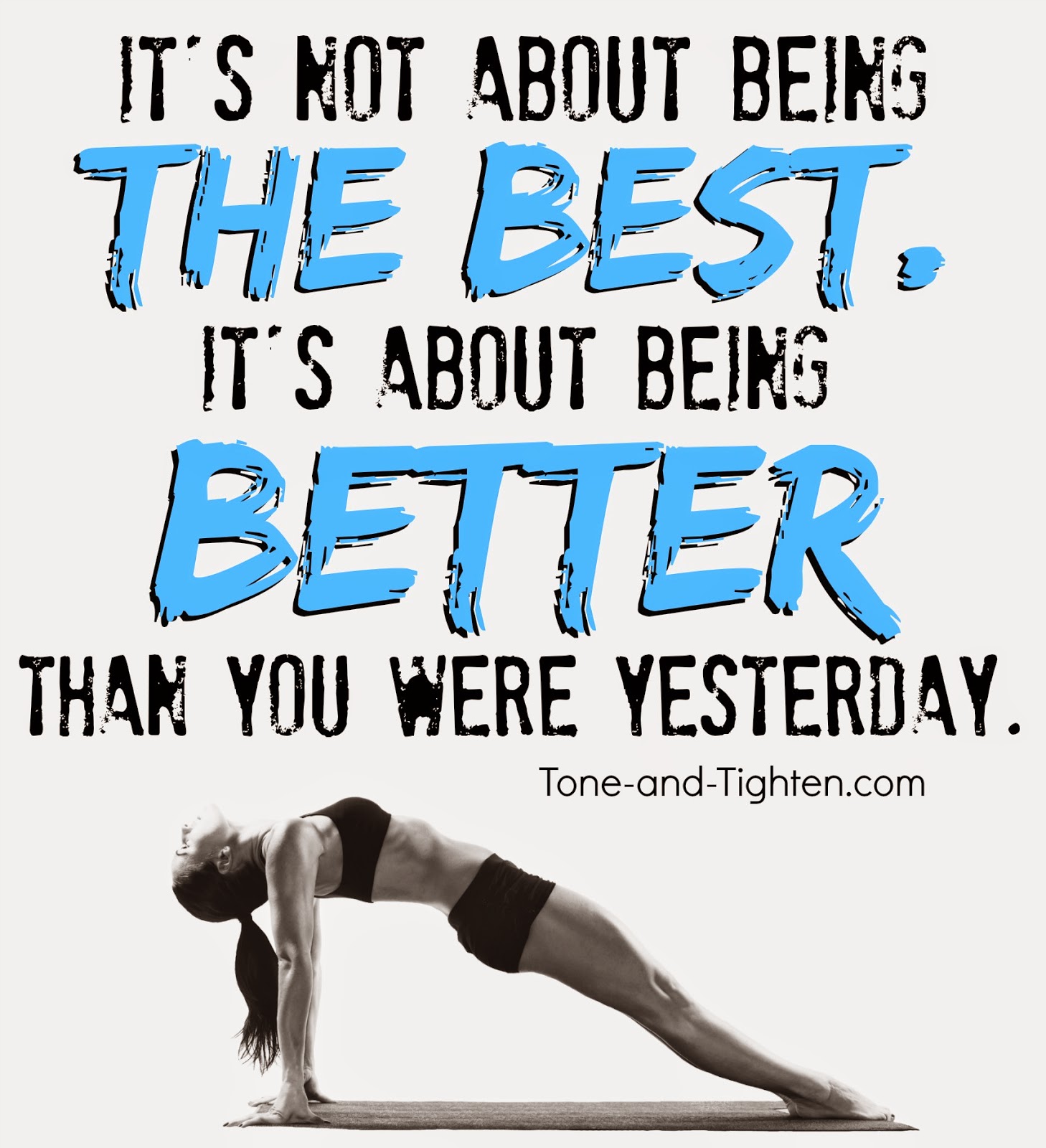 Stop comparing and start achieving.
In the world of health and fitness it's so easy to get caught up in the comparison game. Inevitably there is always someone better than us and unfortunately they're usually right in front of us. That guy/girl at the gym who looks amazing. The runner who finishes a full 5 minutes ahead of you in your 5K race. Even the dang instructor on the DVD who can go 60 straight minutes without even breathing heavy (have you ever tried to talk while working out?? That stuff's hard!). While there will always be someone to compare ourselves to, the harsh reality is more often than not we will fall short. So how do we avoid doubt, resentment, and discouragement? Remember one fact –
Your only competition stares back at you in the mirror.
(Continued)
There's a reason why they call it personal fitness! The only gains you should be looking for, the only improvements you should ever seek, the only person you ever have to worry about… IS YOU!! Try running for 8 minutes today instead of five. Take the stairs instead of the elevator. Order the salad at lunch instead of the burger. Whatever you do this week strive to improve. I promise you that if you strive to follow this one principle that you will see the success you're striving for.
So make this week BETTER. Make today BETTER. Make this very moment right now BETTER than it was yesterday… but not as good as it will be tomorrow.
Click here for some of my favorite motivational quotes.
If you're more of a visual person here are a few of my favorites:

By Jared Beckstrand
To view the rest of this post, be sure to head over to www.tone-and-tighten.com.
Have a great day!
Jared