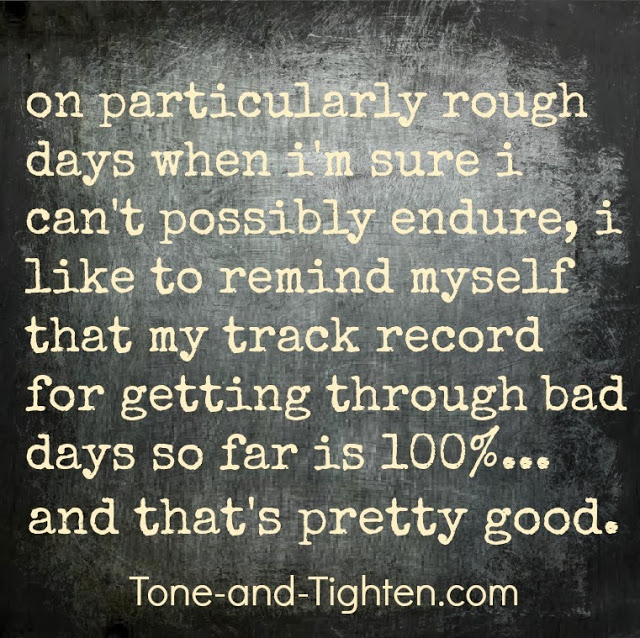 I LOVED this quote when I came across it. It was a great reminder to me that hard things are possible.
Last night I was sitting at my kitchen table doing some work and feeling a little overwhelmed. From work to family; coworkers to finances there was a lot on my mind. I started feeling sorry for myself and it was hard not to feel overwhelmed. I have found that whenever I start to feel this way it's important for me to take a minute, "step outside of myself", and take a deep breath. I can make it through – I've done it before and I can do it again. Whatever it may be in your life – be it fitness, family, work… whatever you're facing – you can make it through! You've done it before… one day at a time. Great reward is most often accompanied by great sacrifice. You can do hard things.
Questions? Comments? Ideas? I would love to hear from you!
Leave a comment below or email me at toneandtightenfitness@gmail.com

Make it happen,

Jared



To view the rest of this post, be sure to head over to www.tone-and-tighten.com.
Have a great day!
Jared