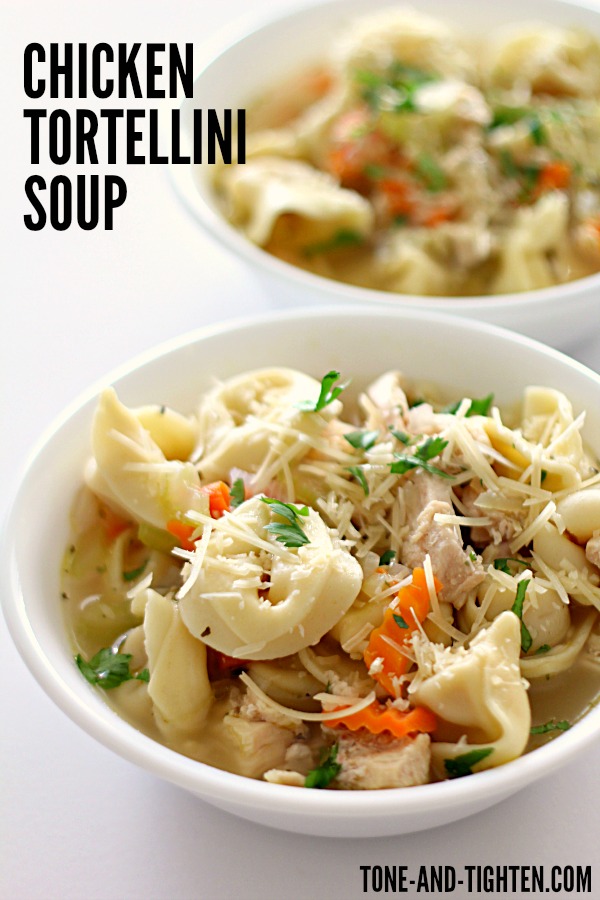 Ready for a quick and easy dinner that tastes amazing and is good for you too? This soup is one of my favorites. My kids loved the fun shape of the tortellini noodles and I loved that it was easy to throw together.
If you are looking for more delicious healthy recipes that your family will love, be sure to check out my 30 Days of Healthy Eating Menu Plan! I outlined breakfasts, lunches, and dinners (plus snacks!) for an entire month! Check it out HERE.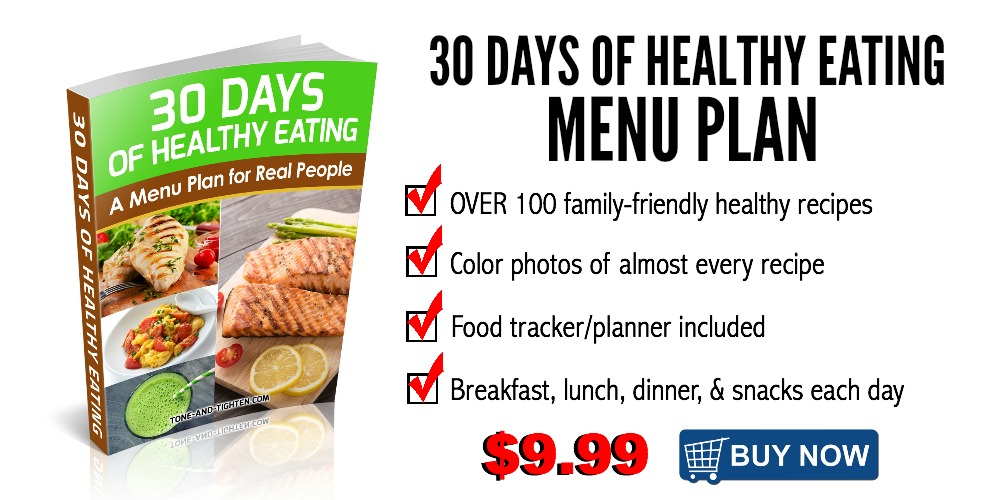 Now onto the recipe!

Chicken Tortellini Soup
Prep time:
Cook time:
Total time:
Ingredients
3 tablespoons olive oil
2 garlic cloves, finely chopped
2 medium celery stalks, chopped (about 1 cup)
2 medium carrots, chopped (about 1 cup)
1 small onion, chopped (1/2 cup)
8 cups chicken broth (4 cans)
4 cups water
½ teaspoon dried parsley
½ teaspoon dried basil
½ teaspoon dried oregano
½ teaspoon pepper
salt to taste
2 packages (9 oz each) refrigerated cheese-filled tortellini, uncooked
2 cups cooked chicken, diced or shredded
Fresh parsley
Freshly grated Parmesan cheese
Instructions
Pour olive oil large stock pot over medium-low heat. Saute garlic, celery, carrot and onion in olive oil for 10 minutes, stirring occasionally or until vegetables are completely tender.
Add in broth, water, and seasonings. Heat to boiling and let boil for 5 minutes; reduce to medium heat. Stir in tortellini and cooked chicken. Cover and simmer about 15 minutes, stirring occasionally, until tortellini are tender.
Top each serving with cheese and fresh parsley.
Recipe adapted from Betty Crocker
Looking for more healthy soup recipes?