Be sure to follow on Pinterest, Google +, and Facebook for more workouts and fitness ideas!

Who is ready for the summer?!
Spring has totally sprung! And you know what that means… summer is right around the corner! As the weather starts to heat up my mind starts to long for the sun, water, and the beach. Believe it or not May is just a few short weeks away. Now is the perfect time to ramp up your workouts to be beach ready this summer. I am stoked to announce Tone and Tighten's newest workout series: Beach Body Now. We'll be bringing you new workouts every week to help you to look amazing with confidence this season. You'll get one strength routine and one cardio routine in each workout to help sculpt, firm, tone, and tighten those areas to get you to the beach and feel great about doing it. So "dive in" over the next 6 weeks as we carve all this out by the middle of May – just in time for summer vacation to hit!
Presented below are two workouts, one for cardio and one for strength. Alternate each workout (day one cardio; next day strength) as y
ou do each workout 2-3 times
this week (4-6 days of workout total). 
5 minute walk/jog warm up
Running intervals: run (not just jog) 30 seconds; jog/walk 30 seconds. Repeat 10 times
100 Jumping jacks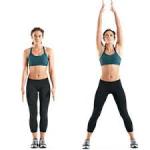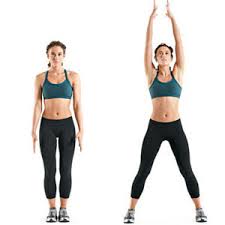 5 minute cool-down
30 second front plank




30 second side plank (each side)

Strength Circuit repeated 3 times
I can't wait for this series!! Join in with me as we make this summer the hottest ever!
Looking for more great workout series from Tone and Tighten? Here are a few of my favorites:
Shape your backside and your core with this 4-week series
Give thanks for all your finest assets
Christmas isn't the only time for these amazing workouts

By Jared Beckstrand