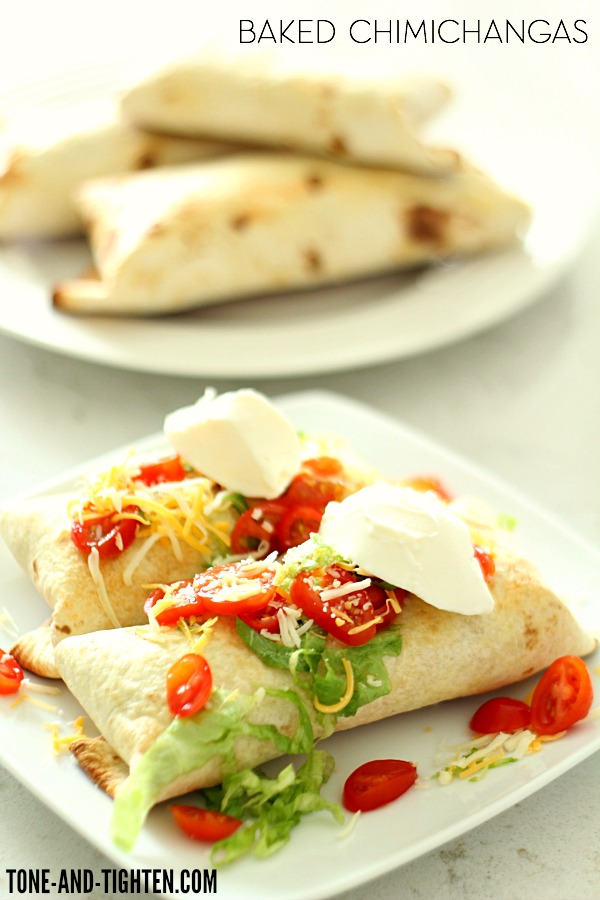 Sometimes, at the end of a busy day, the last thing that you want to do is make dinner.
Before you head to some fast food joint, my friend Trish from Mom on Timeout has put together THE BEST BOOK to get a healthy dinner on the table in a matter of minutes!
Introducing 100 Creative Ways to use Rotisserie Chicken in Everyday Meals!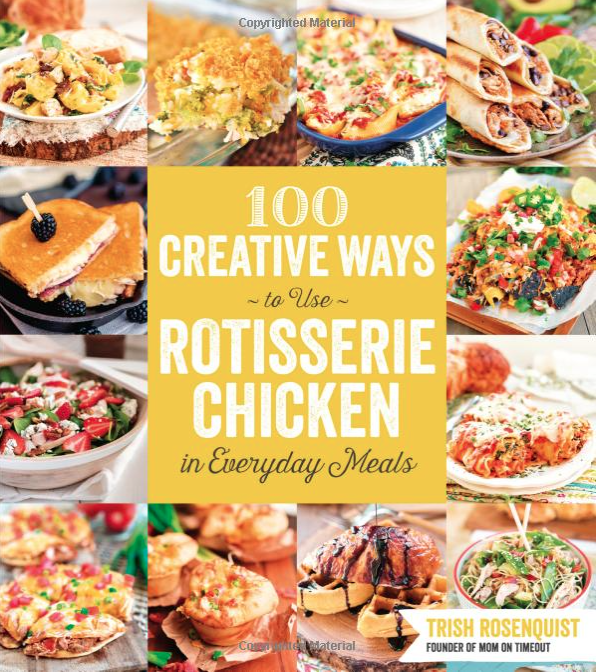 By using a rotisserie chicken from your grocery store (or your own cooked chicken – like my make-ahead shredded chicken), the hard work is done for you! Add a couple of other simple ingredients and you are good to go!
These chimichangas are AMAZING! My picky eater kids loved that they could eat them with their hands (they dipped them into salsa) and my wife and I topped with with tomato, lettuce, avocado and jalapeños to increase our vegetable intake.
Quick, easy, healthy, and delicious . . . what every dinner should be.
If you like dinners to be this easy, you definitely need to check out her book!



Baked Chicken Chimichangas
Author:
Trish from MomOnTimeout.com
Prep time:
Cook time:
Total time:
Baked chimichangas give you all the Mexican flavor you love without all the calories!
Ingredients
2½ cups shredded, cooked rotisserie chicken
½ cup salsa
8 flour tortillas, burrito size
1 (16 oz) can refried beans
4 oz shredded Mexican blend cheese
favorite toppings (tomatoes, salsa, avocado, shredded lettuce, etc)
Instructions
Preheat the oven to 450 degrees (F).
Combine the chicken and salsa in a small bowl, set aside.
Lay a tortilla on a flat surface and spread about 2 tablespoons of the refried beans on it. Top with chicken mixture and a little bit of cheese.
Fold up the sides of each tortilla and roll tightly.
Line a large baking sheet with aluminum foil, then lightly spray with non-stick cooking spray. Place the chimichangas on the sheet and spray with cooking spray (or, if desired, you can lightly brush a little bit of olive oil on top).
Bake for 12-14 minutes or until the tortillas are golden brown and crispy. Remove from the oven, top with your favorite toppings, and serve.
Looking for more of my easy dinners? Check out these: