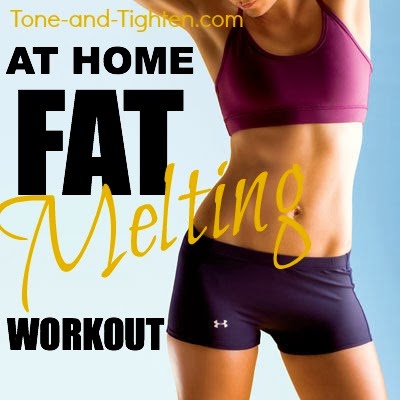 Hey everyone! And welcome back!! Hope you enjoyed your Christmas holiday as much as I did; there will never be anything like living it through the eyes of my children. I've loved having a few days to be at home; unfortunately that's also where all of our treats hang out! The workout today is dedicated to just that – treats. I'm doing this one for the fudge, sugar cookies, and white-chocolate-dipped pretzels that seem to be spontaneously regenerating in our home. Back in the saddle this morning; what better way to do it than with a fat melting workout?!!
Lunge Walks
Get the heart pumping with some lunges around your room
Alternating legs; 1 minute
Spiderman Plank
I love planks; add a whole new element with bringing your knee up to your elbow
Alternating legs; 10 touches on each side
Jumping Jacks
Jump it out
1 minute
Mountain Climbers
Great for the arms + shoulders as well as the abs +hips
1 minute
Jump Squats
I love squats; make the home version a lot more intense by doing the jumping variety
1 minute
Push Ups
Get back to that plank only now you're also moving up and down. My favorite at-home exercise
1 set of 10
Now do it again – and again! 3 sets total of each exercise.
Make it happen,
Jared

To view the rest of this post, be sure to head over to www.tone-and-tighten.com.
Have a great day!
Jared