Workouts, recipes, motivation, tips, and advice all right to your inbox! Subscribe to Tone-and-Tighten.com using the black bar up at the top of the page.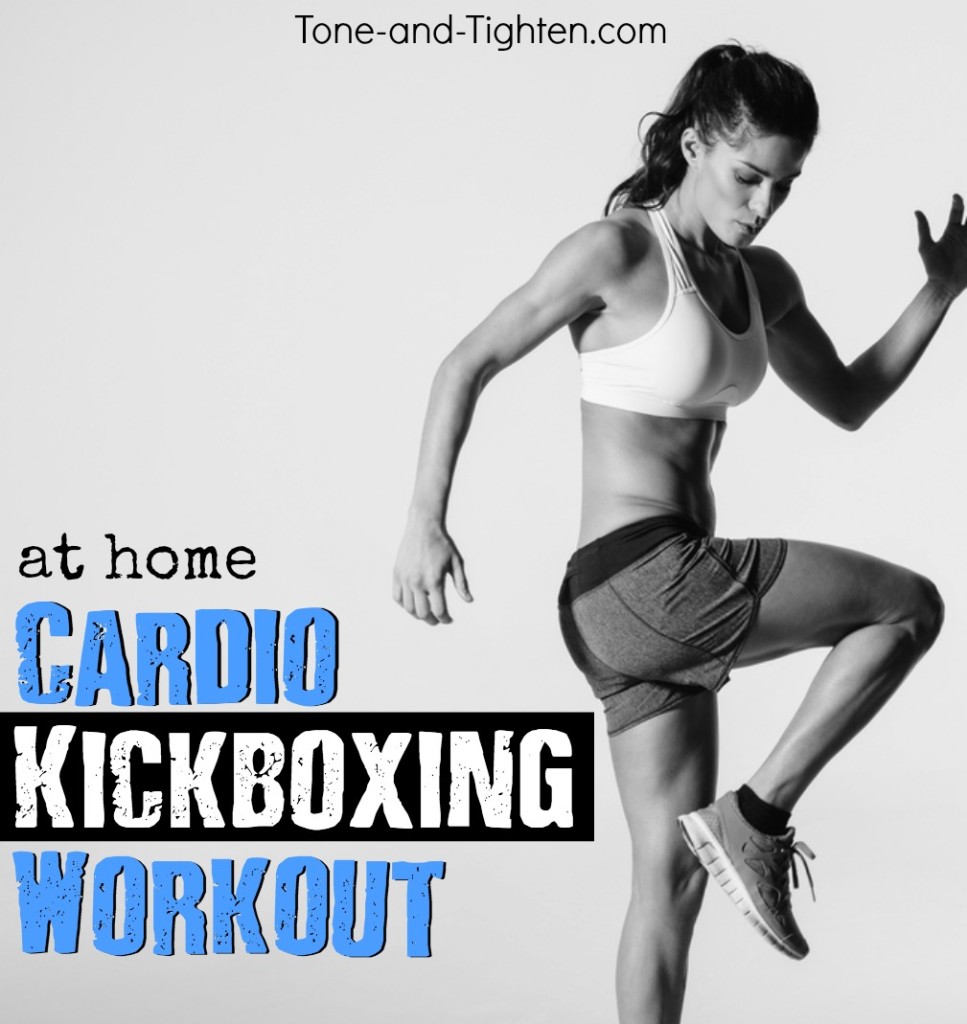 Because sometimes you just have to punch and kick… even if it's in your own home!
I'm a huge fan of kickboxing. You find the right class, the right music, and the right instructor and you're in for an all-out sweat-fest! This video is definitely one of my favorites! High-intensity for a full 50 minutes; hope you're ready for it! Grab your towel, grab your water, and prepare to shred!
Equipment needed: none
Level: Intermediate
Get ready to get moving with this upbeat kickboxing workout!
You can check out more of my other popular video workouts on Tone-and-Tighten.com by clicking this link!
Do you have a question or comment for Jared? I would totally love to hear from you! Leave me a comment below or email me at ToneandTightenFitness{at}gmail.com
Make it happen,
Jared