Got social media?? Follow T&T on Pinterest, Google +, Facebook, Tumblr, and Twitter!
I am infinitely grateful for such incredible sponsors who allow me to review/promote fitness products that I feel so passionately about so I may share them with you to help you along your fitness journey.
The following post is sponsored by FitFluential LLC on behalf of Mizuno. #BlazeNewTrails
I LOVE trail running. I'll never forget the first time a friend of mine asked me to get out and hit the trail with him. My first thought was – "Really? You want me to run this hike with you?!" I admit I was a little skeptical but decided to go along with him, anyway. To say the very least – it was exhilarating! To leave the (very literal) beaten path and get up where the air was a little fresher was an experience I'll never forget. I've got my "usual" runs around my neighborhood – my 2 mile and my 5k loops are the most popular; but now I've mixed in a few trails that are near my house that I'm sure to do about once/week. Today I'm sharing with you my top 5 reasons why you should hit the trail on your next run. Trust me, you'll be thrilled you did!
1. Fewer Injuries:
As a physical therapist, I treat runners and running-related injuries all day long. Running rehab is actually a passion of mine and I have gone through extensive training in this area. It's a scientific fact that people who trail run regularly experience less injury over their road running counterparts. Many people would argue that this is due to the fact that trails are softer than asphalt/concrete. The evidence states, however, that it doesn't matter so much what type of surface that you run on so much as how you run (click this link for more information about which surface is the best to run on). Trail running creates more of an "active" running style – you're constantly monitoring your foot placement, adjusting your stride length, and your muscles are much more active. This results in a much healthier running style and has been known to eliminate running pain. If you happen to hurt while running, head for the trail!
2. Breathe Easier:
Most trails are off-limits to motor vehicles and have an abundance of trees. This means that A) you don't have to worry about breathing car exhaust the whole time you're running and B) oxygen is everywhere (trees – they're a good thing)! I don't know if it's just placebo effect but it always seems like a I can run stronger longer when I'm up on a trail without sucking as much air as I normally do. Bonus – all that shade from the trees is usually a lot cooler than my jog trail in the summer!
3. Improved running form:
Trails offer increased difficulty via varying terrain. There is always dirt, rocks, or gravel and you must constantly navigate hills. These challenges require conscious foot placement, varying stride length, and a much more alert running form. The result here is that you heel strike less and land on your forefoot more. This change promotes a more natural, efficient way of running and can drastically improve your form, even on the road. For this reason I always encourage cross training trail running with road running. Train your style to be more efficient and watch your gains soar while your times plummet!
4. You get stronger:
It might be because I live in Utah, but I have come across very few trails that are flat. It seems like you're either going up a hill or coming back down when you're on the trail. Running hills is a great way to increase musculoskeletal power and cardiovascular endurance. Add amazing strength and definition to your legs while improving the efficiency of your heart and lungs. Push your body to the next level by getting out and hitting the trail!
5. You get new gear!:
Trail running is definitely a whole different type of running! I learned quickly that my regular running shoes were adequate, but certainly not the best that I could do. You need something with a little more grip that flexes, adapts, and holds the terrain better than a running shoe would. Good trail running shoes are engineered to be lightweight, durable, and incredibly responsive on the trail. It makes a HUGE difference and you'll be glad you did it (plus you get new shoes! Win win!).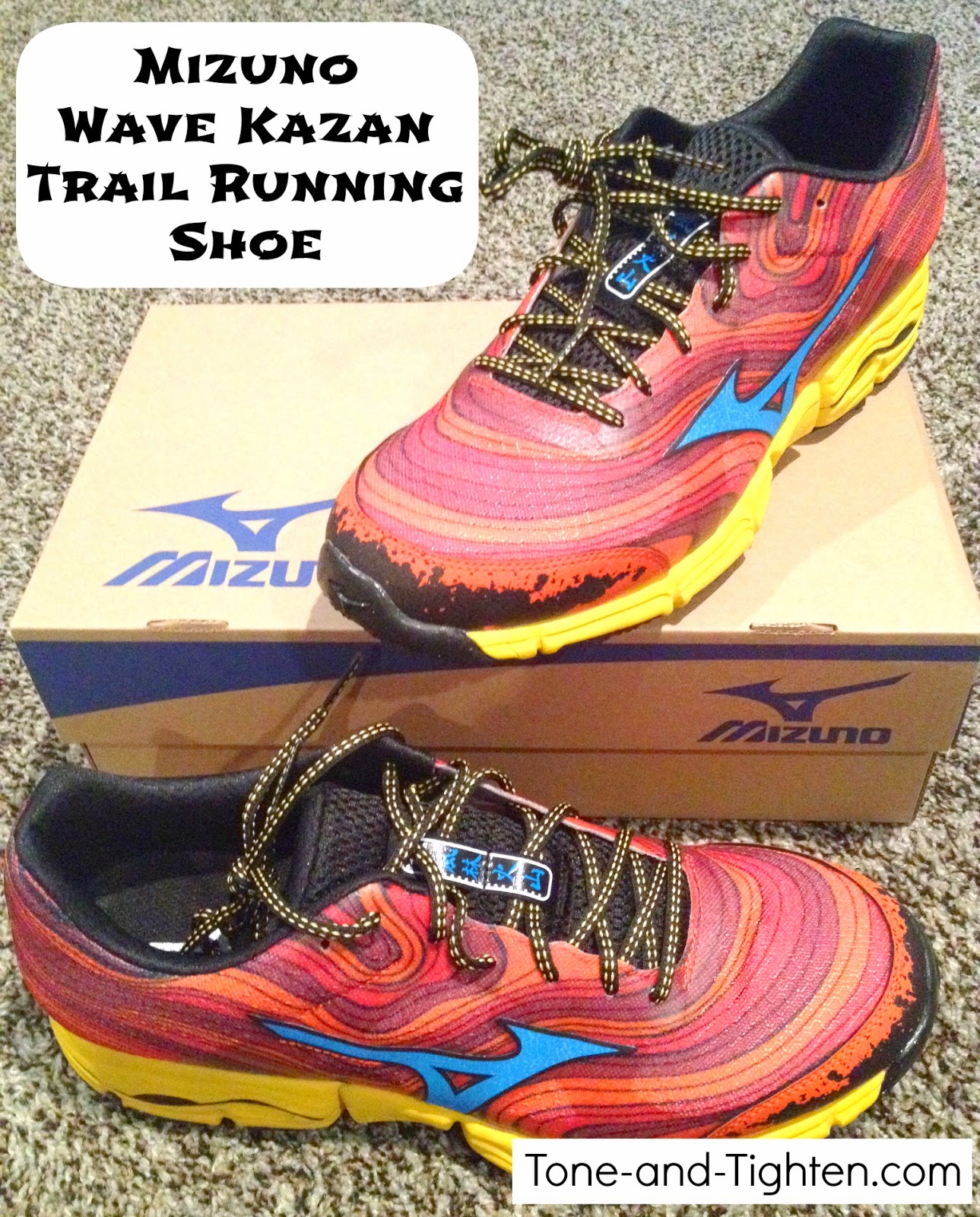 If you are looking for the best shoe recommendation – you have to check out the all-new Mizuno Wave Trail Running Series! Mizuno has always been an industry-leader in running shoes. Their commitment to trail running is unparalleled and with the release of the new Wave series they've taken trail running products to a whole new level. Designed specifically by trail-runners for trail-runners this shoe is everything you need and nothing you don't to hit the trail confidently. Here's a little more about them…
These shoes offer the perfect combination of light weight with protection. I was totally surprised by how light and mobile they are and yet able to withstand the most rugged terrain over the most difficult parts of my trail. The trail-specific upper provides a unique balance of secure fit, light weight, and protection, but for me the real keys to these shoes lie in the sole design. Here's what I mean…
The midfoot X-groove is a technology I've been waiting for for a long time! This design allows the heel and the forefoot to move independently of each other not only heel-to-toe, but also left-to-right. This offers incredible versatility and and amazing adaptability over all terrains and really allows the wearer to feel the terrain underfoot. AMAZING difference as compared to other shoes that I've tried.
The X-Stud outsole is perfect for gripping sand, dirt, rocks, mud, roots, and every other obstacle you may encounter while on the trail. I prefer running earlier in the morning to avoid the heat of the day and I'm occasionally met by some wet conditions on the trail. I've never worried about losing my footing or slipping while wearing these bad boys and love the way they really hold the trail. You can't find that anywhere else!
So get out and hit the trail! Take your next run off the beaten path to improve your form, increase strength, decrease injury, breathe easier, and pick up some new running gear! Trust me, you'll be glad you did!


Make it happen,


Jared


By Jared Beckstrand
To view the rest of this post, be sure to head over to www.tone-and-tighten.com.
Have a great day!
Jared