Never miss a single healthy recipe, workout, tip, or advice!
Click the link to follow T&T on Pinterest, Google +, and Facebook!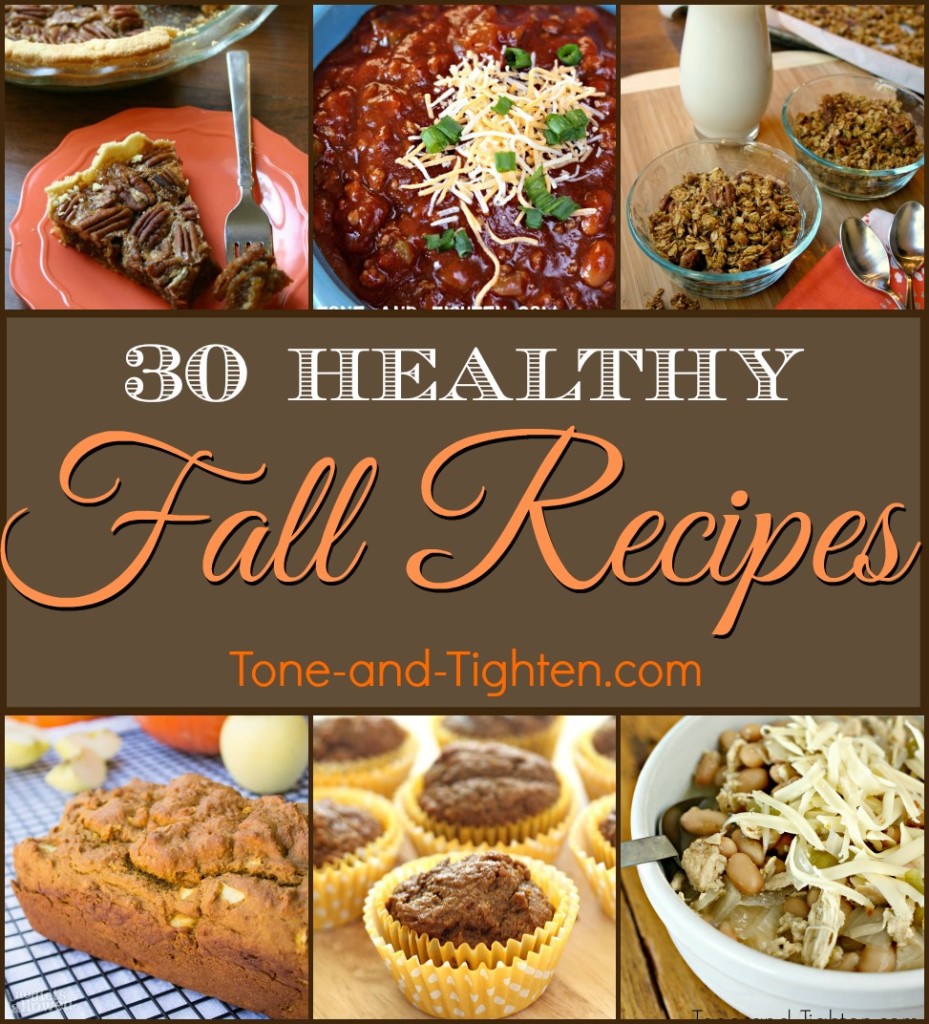 I always love this time of the year! The leaves are starting to change color, the air is a little bit cooler, FOOTBALL, and an abundance of delicious meals that (for some reason) only come out in the fall! Today I wanted to share with you 30 of the best healthy fall recipes from some of my favorite healthy lifestyle bloggers. Bring on the deliciousness!!
The following recipes were compiled with help from some amazing friends who run incredible websites. Click the link or the title to be taken to these delicious recipes!
30 – Any one of these recipes from Tone-and-Tighten.com!!
Questions or comments for Jared? I love to hear from T&T readers!
Leave a comment below or email me at ToneandTightenFitness{at}gmail.com
Make it happen,
Jared