Never miss a healthy tip, workout, or recipe from Tone-and-Tighten.com!
Follow T&T on Pinterest, Google +, Facebook, and Twitter!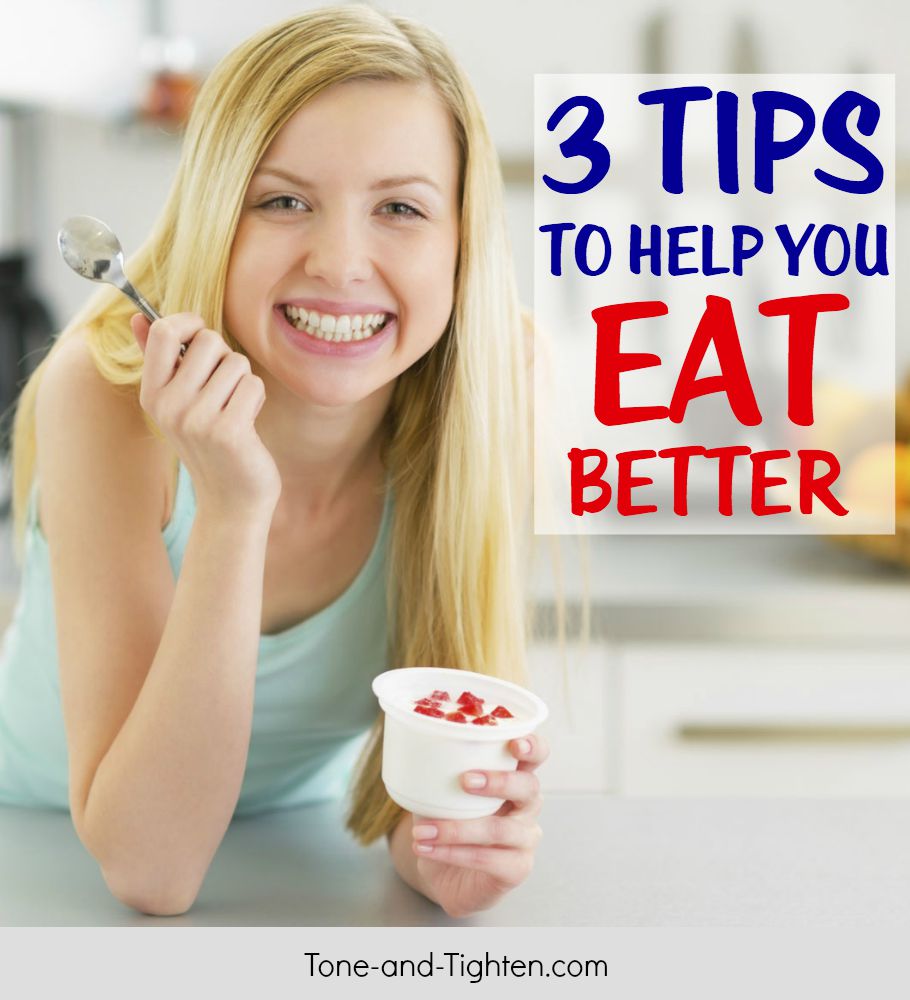 There are literally hundreds of different ideas out there of what "healthy eating" should entail. (Don't believe me? Just search for "healthy eating" on Pinterest!) "Never eat carbs!" "Carbs are your best friend!" "Starch is bad!" "Starch is good!" Vegan, Paleo, and vegetarian. With so many options and so many different rules of thinking, how do you know which one is really the best? Which one will work for you? Today I wanted to share three of the most simple, basic diet rules that everyone should be following to eat a little cleaner and live a little healthier:
1.  Eat some protein with every meal: Protein is truly a "wonder macronutrient". It's been proven to reduce hunger levels and appetite, increase muscle mass, boost metabolism (even simply digesting protein burns more calories!), and promote fat burning. Depending on your personal goals you should aim to consume about 0.5 g protein per pound of body weight (tone and maintain) to 1.0 g protein per pound of body weight (bulk up, build muscle). Reach for chicken, beans, quinoa, eggs, and fish as great natural sources of protein; I personally love it in protein smoothies after a workout! Boost your protein intake is the first crucial step. 
2. Eat fats and oils as rarely as possible: Fats and oils can be good for you, but only when consumed correctly. Remember – unsaturated fats are good; trans fat and saturated fats are the ones you're trying to avoid. These have been linked to heart disease, artery failure, and diabetes. This is the reason why anything fried is just awful for you. The oil most restaurants cook their food in is incredibly high in saturated fat content. My advice is always eliminate fast food from your diet forever! Consuming the correct amount of the correct types of fat goes a long way in eating healthier!
3. Zero refined sugar: Trust me – I'm typing this as much for myself as I am for anyone reading it! Here's the deal – sugar is a good thing. It's sweet and makes food taste amazing. It's actually good for you if you can consume the right types in the right quantities. Sugars occurring naturally in nature (fruits are your best friend!) are easily metabolized and not readily stored. Refined sugars, including artificial sweeteners, are manufactured in a lab and designed to be addictive (the more you eat the more money they make). One of the best, simplest diet rules to follow is stop eating refined sugar. You'll have more energy, consume fewer calories, and ultimately make better diet choices.
There you have them! Three simple diet rules that are straight-forward, simple to follow, and will yield results if followed!
Looking for more great diet advice?
Check out my "8 Rules of Healthy Eating" for some great ideas on how to incorporate some of these rules.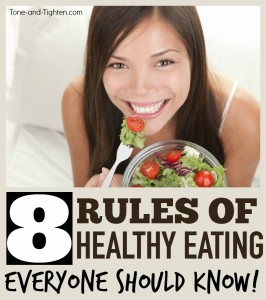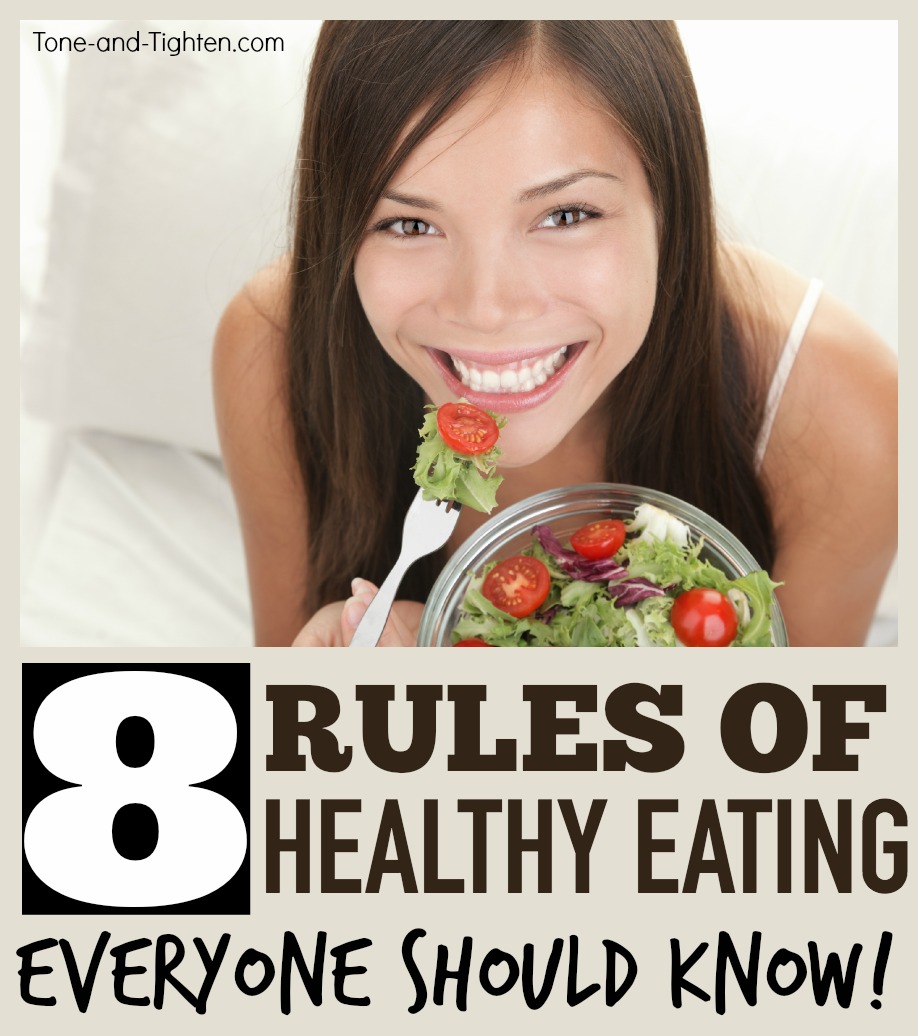 Healthy recipes? Yeah – I've got a bunch of those!!
Check them all out right here! 
Make it happen,
Jared