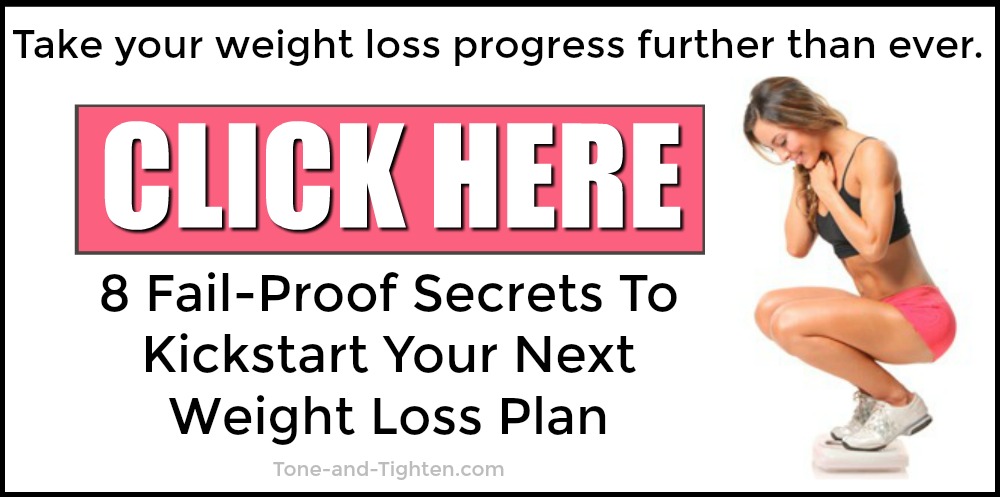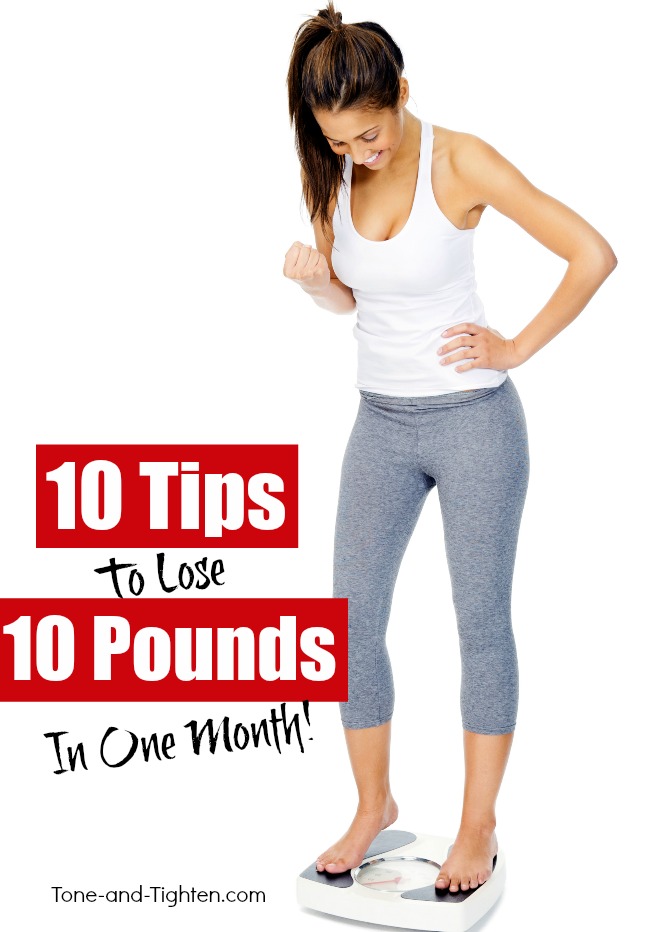 We've all heard of them before – fad diet and the newest weight loss craze that claims it can help you drop insane amounts of weight in ridiculous amounts of time. I've had some readers write in recently inquiring about these products and I wanted to do what I can to set the record straight in this post. Is remarkable weight loss possible? You bet. Is there a right way and a wrong way to do it? 100% yes. Keep reading below and you'll discover 10 of my favorite tips to help you lose healthy weight the healthy way – up to 10 pounds in the next 4 weeks!
If you're really serious about making this change, there are two vital components that you HAVE to get right… diet and exercise. To help you on your way I've come up with a 30-day workout plan AND a 30-day healthy eating plan to help you see the results you're after. You can actually bundle them together to get a much cheaper rate on both. Here are the links…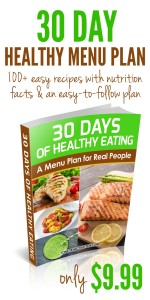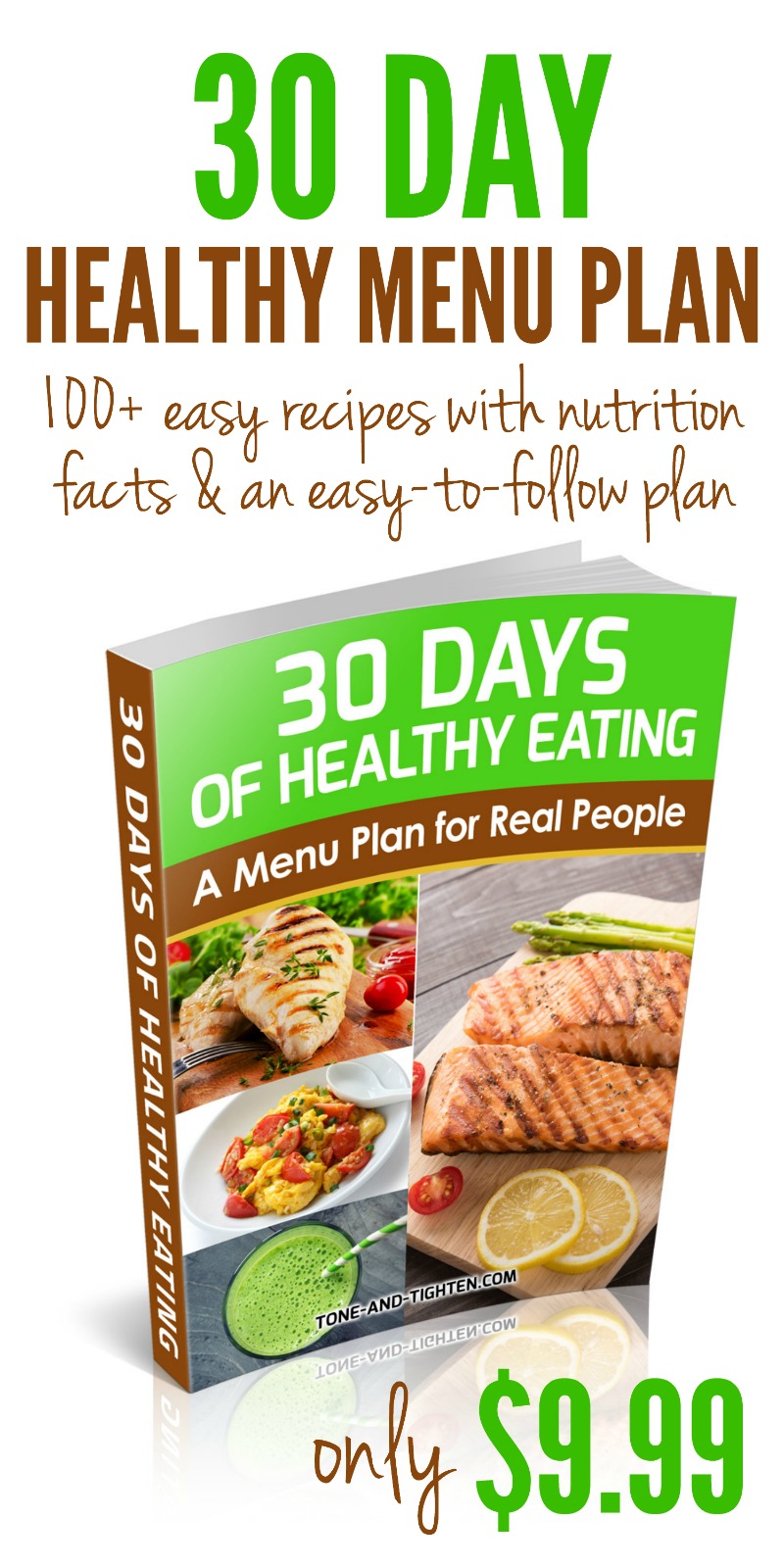 1. Change your expectations. First thing's first – we have to adjust your perception of reality. Did you know that it actually takes burning 3500 calories to equal one pound of weight loss?? That's a TON of calories! Most diet pills and weight loss supplements affect mainly your water weight – the amount of fluid you hold in your cells. Normal, healthy, sustainable weight loss occurs at a rate of 1-2 pounds per week. Don't get frustrated by "small" numbers (1-2 pounds), instead you should celebrate your victory in creeping towards that weight loss goal! Celebrating will encourage a behavior where discouragement will suppress it. Your first step is to change your expectations of what you want to accomplish and celebrate your 1-2 pound weight loss victory!
2. Eliminate "grazing" – We've all been there before. You're not really hungryîbut "need" that snack. You go to the kitchen and poke around in cupboards until you've found something to snack on, but in the meantime found 3 other things that look good. That "one snack" has now become 10 and you've eaten close to 500 calories and it's not even meal time! Tip #2 to drop 10 pounds – stop grazing on snacks. Go to the pantry, pull out a reasonable portion you're going to eat, close the pantry door, and be done with it until the next actual meal time.
3. Eat healthy snacks – While we're on it, making healthier snack choices is an excellent way to lose drop some L-B's. Eliminating sugary sweets and treats from your diet will help you feel fuller, help you stop eating so much, and help you to consume healthy calories that your body needs. Snacking correctly is a powerful way to fill you up, not hype you up (only to crash later). Need some help choosing some healthy snacks? CLICK HERE to see T&T's list of 80 of the healthiest, protein-filled snacks to fill you up, give you more energy, and avoid unnecessary sugary calories!
4. Kiss soda goodbye forever – At all cost, you should avoid drinking your calories. There's just zero return on investment when you drink them! You have receptors in your stomach that, when stretched, signal your brain that you are full. Liquid will never get this stretch reflex to occur. Now I know what you're all thinking – "But I drink diet soda. There aren't any calories in that." True – but diet soda messes with your body in other ways. Artificial sweeteners are actually sweeter than sugar and therefore dull our senses to the real thing. Therefore, they have the same effect on your body that sugar does; specifically triggering insulin – which sends your body into fat storage mode. It's also been linked to weight gain, type 2 diabetes, heart disease, and stroke. Just don't drink it.
5. Don't eat after 8:00 pm. After 8:00 pm, the kitchen is on lockdown. Period. Just don't go in there! When 8:00 hits you should turn an imaginary key in your brain (better yet –install a real lock!) on your pantry and not go in there again. Our metabolisms slow down significantly after 8:00 as we're (supposedly) getting ready for bed. Consuming additional calories as your body is going into shutdown mode causes your body to store this energy in the form of fat. It figures "I'm not going to burn this now; better save it for later". Thank you, body. Where circumstances allow, just don't eat after 8:00.
7. Drink more water. Did you know that the average recommendation for water consumption is 64 ounces daily? That's eight 8-ounce glasses of H2O that you should consume every single day. My life-saver in the water department is my big ol' water bottle that goes with me everywhere. My water bottle (this one right here) holds 32 ounces of liquid refreshment – I know that when I've drained it twice I've done enough for the day (I usually get through 2-1/2 – 3 of them). Find a system that works for you and stick with it!
8. Find ways to increase your daily activity – Just as important as decreasing calories coming in is increasing calories going out – or energy expenditure. Increasing your daily activity will help you burn more calories throughout the day which will result in A) your body storing less fat and even better B) your body tapping into your fat reserves to provide you with energy. What are some ways one can increase her/his daily activity, you ask? Check out this post of "50 Ways To Increase Your Daily Activity".
9. Exercise! Working out 2-3 times per week is probably my personal favorite way to increase your activity. There are numerous benefits for working out regularly – it results in improved cardiovascular function, improved brain activity, increased muscle tone and strength, to name just a few. It doesn't have to be anything too strenuous or exerting, just rigorous enough to keep your heart rate elevated and consistent enough to make the benefits worthwhile. Need some killer workout ideas? I've got you covered! Click here for a list of all the workouts I have listed on T&T! You're sure to find something that fits your style from this list of hundreds of workouts!
10. There's an app for that – Download a fitness app to track your meals and your activity throughout the day. Nothing will change you faster than owning exactly what you put into your body and how much work you're putting in. That piece of cake or delicious candy bar is a lot more difficult going down as you pull out your smart phone to enter those calories and fat you just consumed. On the contrary, entering that 30-minute workout never felt so rewarding as you watch calories fly fly off your total. Looking for a great app? My personal favorite is "My Fitness Pal" – it's super intuitive to learn, simple to use, and the free version is amazing. Check out more about it here.
Got social media?? Follow T&T on Pinterest, Google +, Facebook, and Twitter!