Ready to change your life forever?!
I am totally, completely, and utterly STOKED OUT OF MY MIND for the next two weeks! I was recently selected to be one of six bloggers to come down and stay for a week on the beautiful Fitness Ridge resort in Saint George, Utah. This amazing resort is formerly a Biggest Loser ranch – the exact same setting where the contestants on the show go for weeks on end and get everything from multiple daily workouts to healthy meals prepared for them. My absolute favorite part of this whole thing… YOU GET TO COME WITH ME!!!!!!!! Interested? Good… keep reading…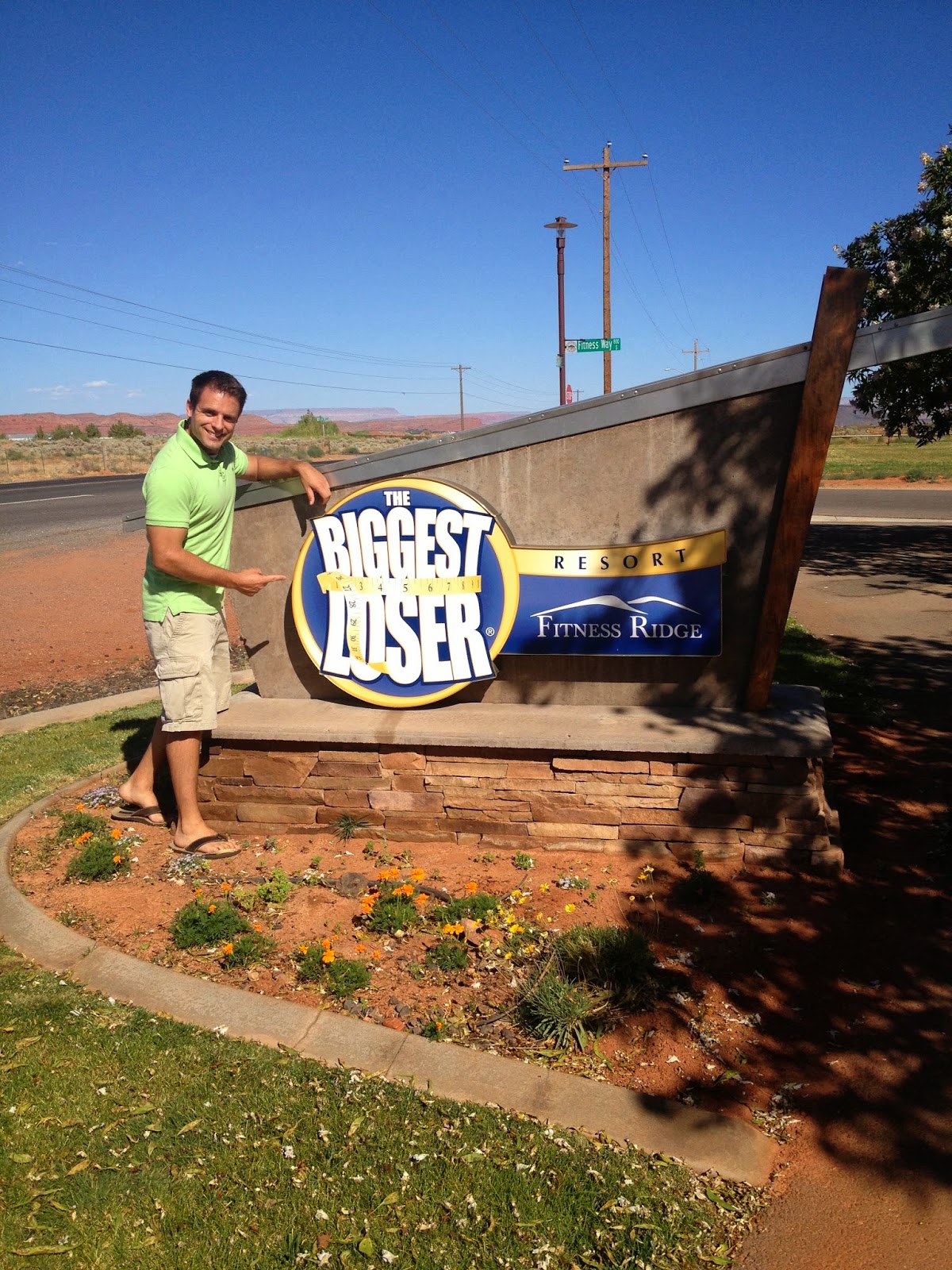 Fitness Ridge is a place you really have to experience to wrap your head around the miracles they work there. According to their website:
"At our all inclusive resort, Fitness Ridge, we offer a unique and life changing weight loss experience and so much more. We not only have all the tools in place to set you on a course for a healthier, happier, "rest of your life", these tools come complete with world class
accommodations
,
staff
,
cuisine
and views that are as memorable as the results you will achieve. While our certified trainers inspire you to push yourself further than you could have imagined, our life coaches, social workers, and dietitians will help you gain the tools needed to make changes that last a lifetime, not just a week or a month."
But from a first-hand experience (my wife and I toured it for a couple of hours a little more than a month ago), this place is THE REAL DEAL!! There are more workouts than you can even fit into a day including hikes every morning, 2-3 workouts daily in one of their 3 state-of-the-art gyms (everything from weights and conditioning to kickboxing and Yoga), pool workouts, and even cycling through the beautiful red rock canyons of southern Utah. Taught by professional, certified trainers and even some Biggest Loser contestants from past seasons! Trust me, they've got your workouts covered.
But that's not all. Not even CLOSE to all! Your meals are all taken care of, prepared by a world-class team of chefs, that are too amazing to be as good for you as they are (we had the chicken lasagne down there – MIND BLOWING flavor and only 360 calories/serving!). We looked over some of the daily menu plans while we were there – everything sounded phenomenal with daily averages in the 1200-1500 calorie range. Trust me, they've got your menu plan covered.
But wait! There's more!! (Ha ha- totally feels like an infomercial!!). The final, and in my opinion very most important, thing that they offer at Fitness Ridge are classes. You get everything from diet and nutrition to calorie expenditure and weight loss. They don't just run you through workouts and feed you a healthy diet while you're there; they actually provide you with education, keys, and knowledge that you will take home with you after your experience. This component is VITAL in any weight plan – it's one thing to go through the motions; it's quite another to know WHY it's effective. Education – covered.
So here's why you care – I will be down there the week of August 3-9 and I WANT YOU TO BE THERE WITH ME!!!
I've worked out a deal with Fitness Ridge where they're prepared to offer you a 5% discount on your week there!!
You get all the meals, workouts, and accommodations for just $2295! That's seriously only $327 dollars a day!
Bring a friend and you only pay $1595 each ($227/day)
Bring 3 friends and the four of you pay ONLY $995 each ($142/day… seriously – they have to be losing money on this one!!)
I challenge you to find any hotel, restaurants, and entertainment on any vacation for that cheap!! It's hard to put a price tag on changing your life forever, but if you have to then that's an INCREDIBLE deal!!!
Spread the love by sharing this experience with a friend! Pin that bad boy:

Oh, and one more thing (there's always one more thing!). Fitness Ridge has agreed to sponsor a giveaway for Tone and Tighten and the other blogs that are going to be present. This one has me CRAZY with excitement! This is the BIGGEST giveaway we've ever done here on the site and I'm absolutely pumped to offer it to you!!! Coming in August…
Everything I just mentioned, all inclusive, life-changing experiences valued at $2500 dollars that you get your shot at absolutely free!! It's coming your way in August; look for more details over the next couple of weeks.
I know this is a lot to process. If you have any questions PLEASE feel free to email me at ToneandTightenFitness@gmail.com. I'll do my best to answer any questions you may have as quickly as possible so we can totally see you down there next week!
Thanks so much to all of you and all of our sponsors for making such incredible changes in so many lives (mine included). I have the best readers in the world and I look forward to hopefully meeting some of you at this amazing opportunity!

By Jared Beckstrand
To view the rest of this post, be sure to head over to www.tone-and-tighten.com.
Have a great day!
Jared