Your shoulder is the most mobile joint in your body. The rotator cuff is four muscles that stabilize this joint throughout its dynamic motion. A weak rotator cuff can lead to pain, shoulder impingement, tendinitis, and even a rotator cuff tear.
In this post and video we'll discuss what your rotator cuff is, why it's important, and share 5 of the best exercises to strengthen your rotator cuff.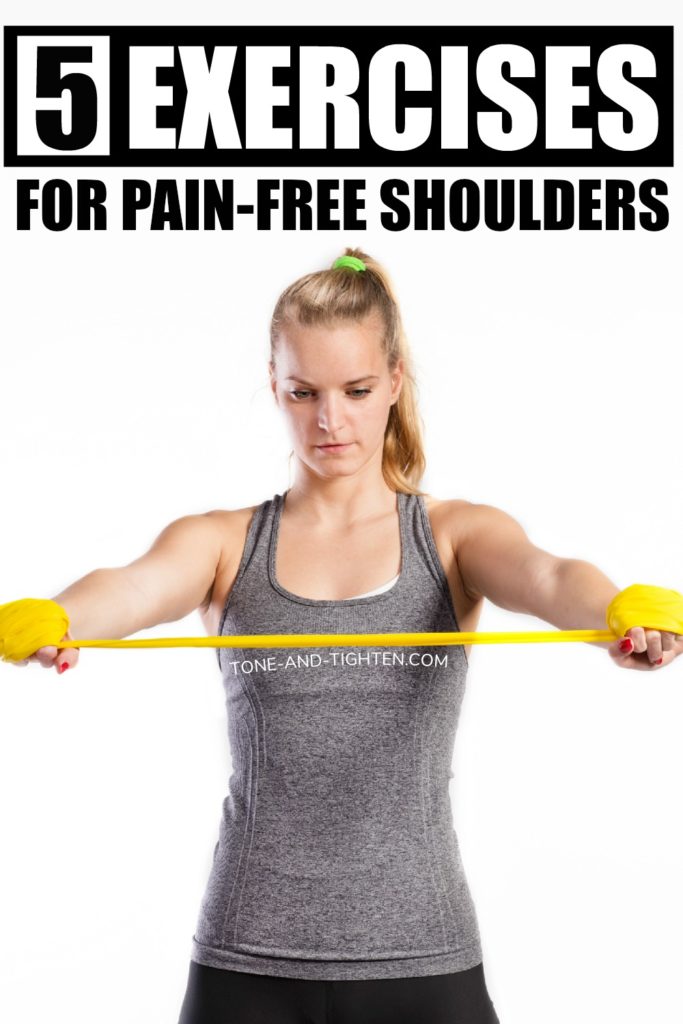 As a physical therapist, shoulder pain is one of the most-common injuries that I treat. Your shoulder joint has to be very dynamic and mobile, but at the same time very strong and stable. This is a delicate balance that, if not maintained, can lead to pain and dysfunction.
Of all the treatments I recommend for shoulder issues, the one that is probably the most common is rotator cuff muscle strengthening. Today I wanted to share with you 5 of my favorite exercises to strengthen your rotator cuff and help you alleviate some of that pain you may be experiencing.
…