7 Days of awesome at-home workouts and delicious dinner recipes – delivered daily right to your inbox!
Sign up for our all-now "7-Day Home Workout and Recipe Plan" by clicking RIGHT HERE!
Be sure to SHARE this URL with someone you love who might benefit from this information!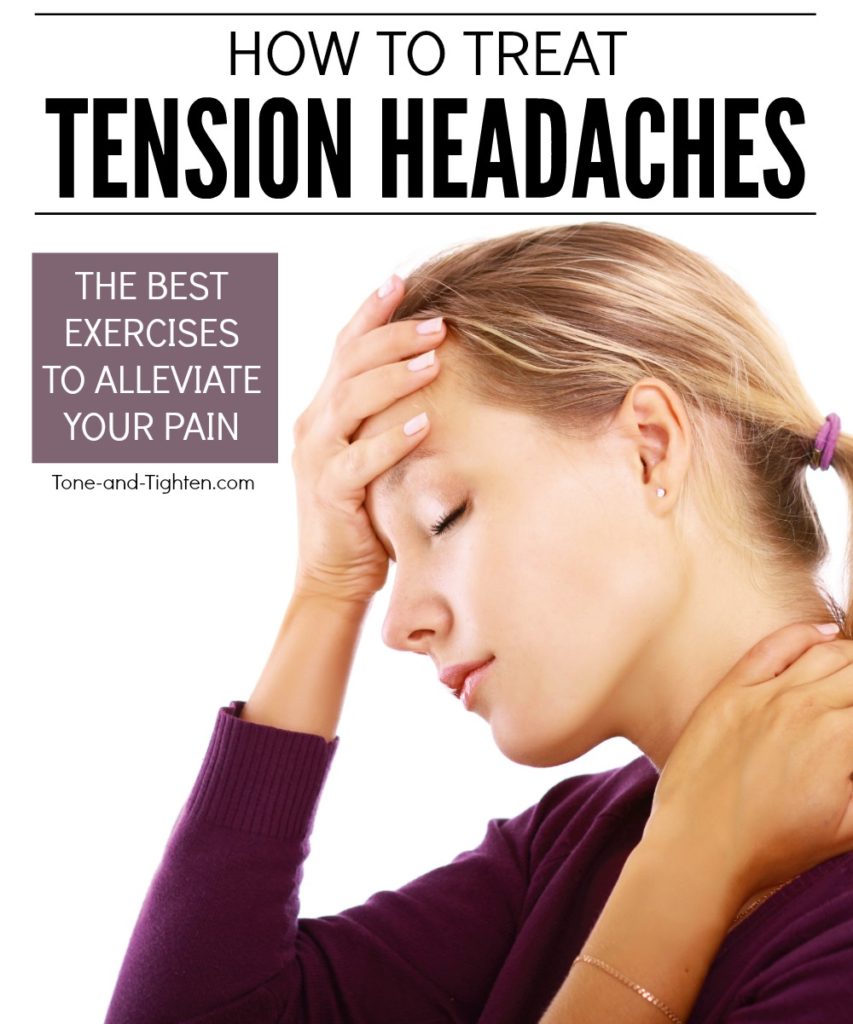 "I have this headache that gets worse as the day progresses."
"It starts in the back of my head and comes up over the top."
"I missing more days at work because my headaches are coming more often."
When most people think physical therapy and injury rehabilitation their minds go to sprained ankles, torn ACL's, and post-operative shoulder rehab. But did you know we also specialize in treating headaches?
Totally true.
If you feel like you experience a lot of tension in your upper neck and that's the source of many of your headache problems then there's actually a TON that PT can do to help you out!
Today on Tone and Tighten I wanted to share with you a little more about my experiences treating headaches as a physical therapist and show you some of the best exercises you can do to hopefully alleviate some of your neck tension and headache pain.
…