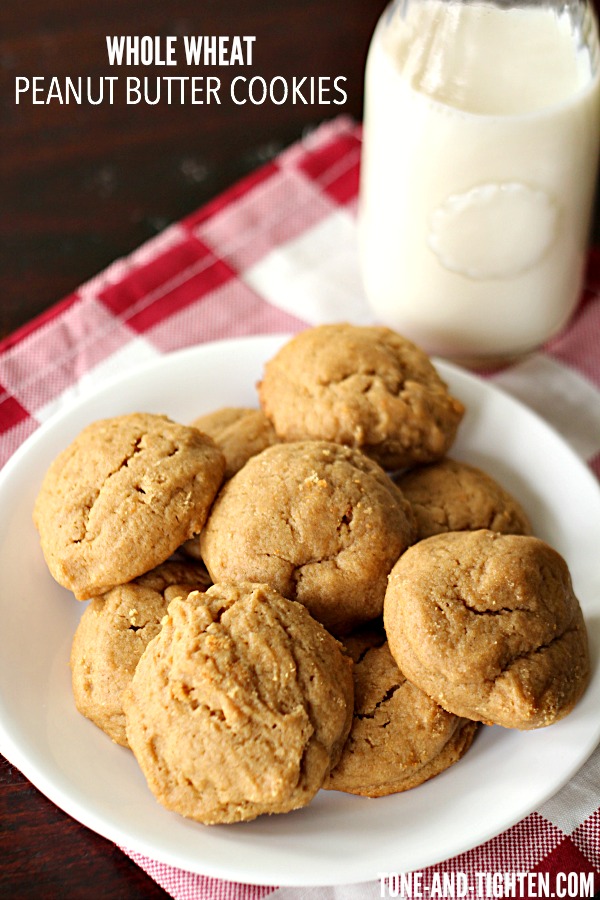 Let's be honest . . . everyone needs a little treat every now and then!
These peanut butter cookies are one of my favorites – they use whole wheat flour, pure maple syrup, and natural peanut butter to give you a delicious treat made with real foods that don't make you feel guilty.
My kids love these – and sometimes I will even throw in a handful of mini semi-sweet chocolate chips if I am feeling dangerous. Ha ha!
…