Guaranteed to be your new favorite wrap recipe, these grilled chicken avocado wraps are not only delicious, but healthy too. With lean protein, whole grains, healthy fats, and amazing flavor, this is a meal you can feel good about. This quick and healthy meal comes together in a matter of minutes and is something that even picky eaters will love.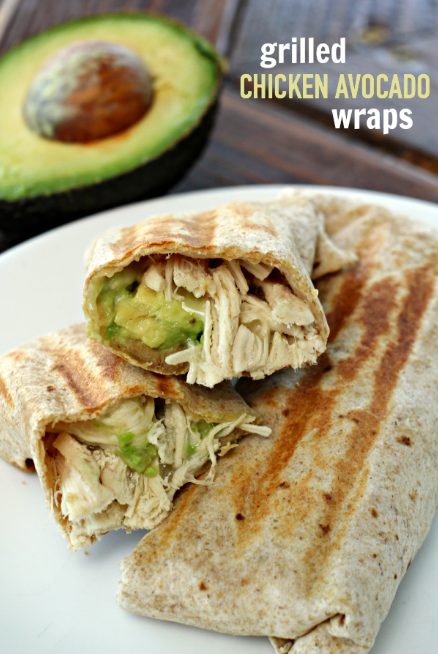 Grilled Chicken Avocado Wraps
Get the recipe below.
===========================
Eliminate guesswork and confusion and start seeing results.
Subscribe to Tone-and-Tighten.com and get our FREE "7-Day Workout and Healthy Menu Plan" delivered daily right to your inbox. CLICK HERE to get it.
===========================
I wanted to share a quick meal that you can throw together in a matter of minutes for those days where you just don't have time to cook- grilled chicken avocado wraps.
Wraps are the perfect simple meal, they are easy and quick to make and can be a perfectly balanced, healthy dinner. 
Even kids love these wraps, so it's a family-friendly dinner (or lunch) that everyone will enjoy.
So, what are you waiting for? Give these wraps a try today!
…