Looking to flatten your mommy belly and getting your pre-baby body back? Get "7 SECRETS TO FLATTEN YOUR MOMMY TUMMY" FREE when you CLICK THIS LINK (features diastasis-safe exercises!)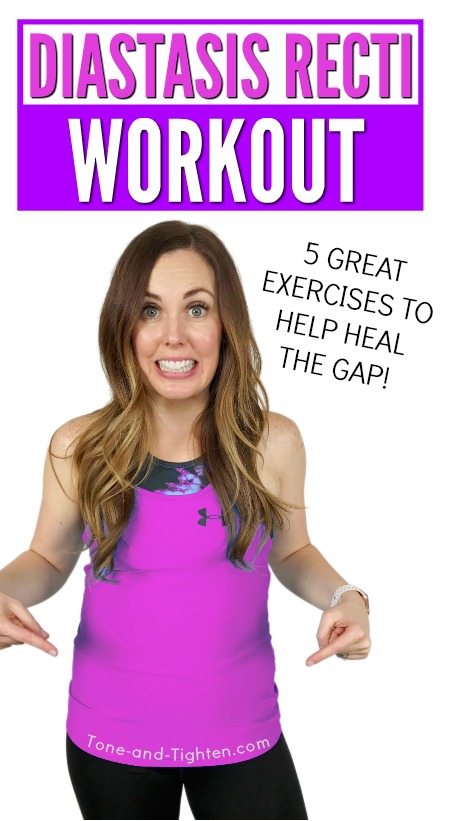 A diastasis recti is a condition where the anterior abdominal muscle (the rectus abdominis) is stretched so far that it actually starts to separate down the middle.
In my physical therapy clinic I commonly encounter this condition in pregnant or recently-delivered women.
Believe it or not, there's actually a lot that physical therapy can do to help this issue, and I'm going to show you how today!
This is the same workout progression that I take my diastasis patients through, and I'm excited to share it with you….