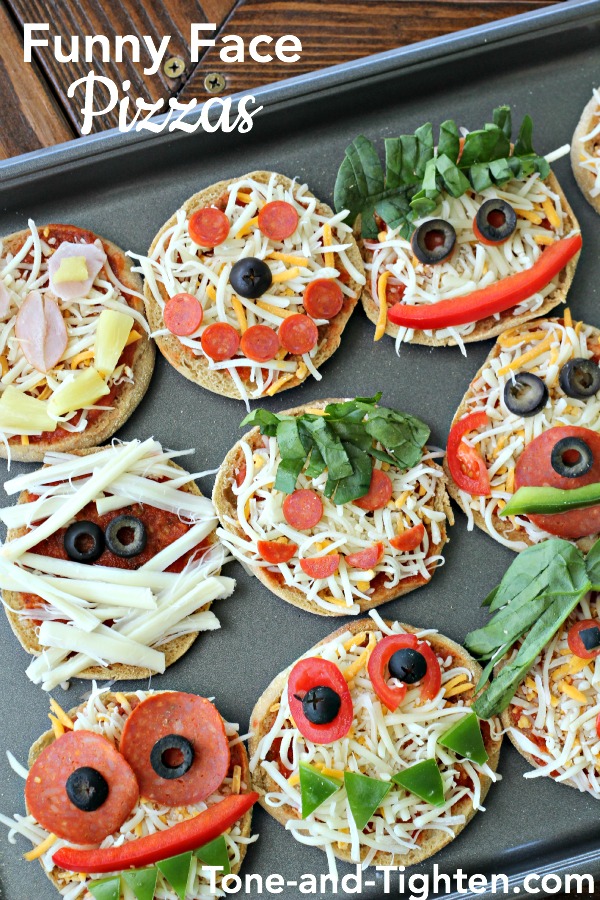 I have found that the more I include my kids in the food prep process, the more inclined they are to eat it.
These funny face pizzas are one of my kids' favorite meals- we try to get creative as possible when it comes to making faces for these pizzas. The kids get so wrapped up in how they want their faces that they don't even realize they are eating green peppers or spinach. 🙂
We especially love to make these on Halloween – we call them "Jack O'Lantern pizzas". We also make a killer "Mummy" pizza with olive eyes and string cheese pieces.
Use whatever vegetables you have on hand to make fun faces on your mini pizzas!
…