FREE "7-Day Workout and Healthy Menu Plan"! 7 amazing workouts and 7 delicious, healthy recipes delivered daily right to your inbox! Eliminate guesswork and confusion and start seeing results.
CLICK HERE to get it!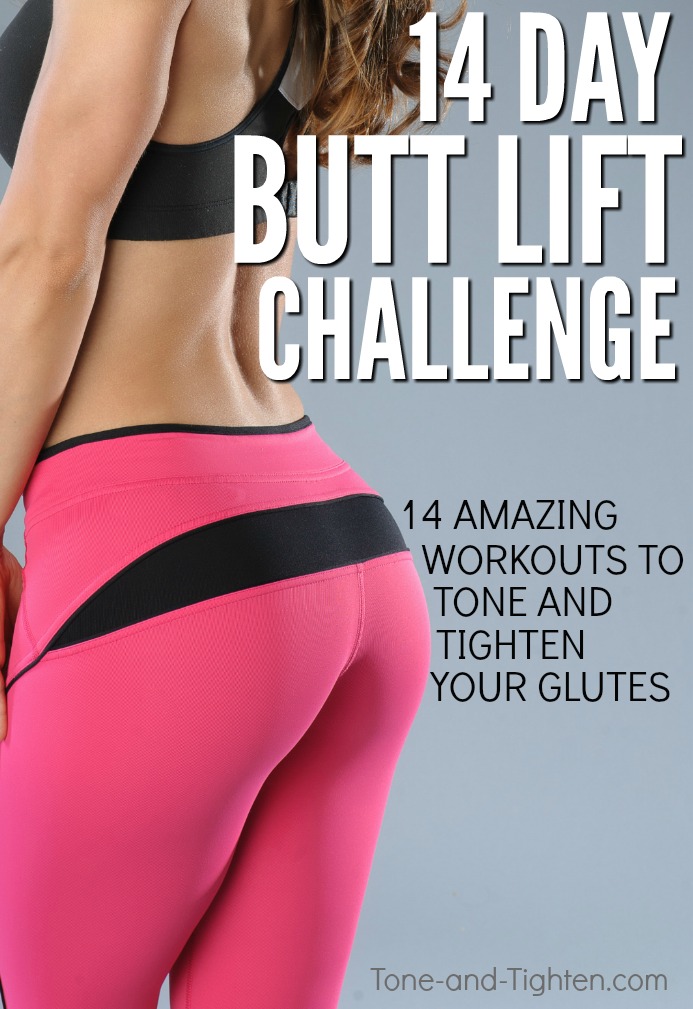 Hello! And welcome to Tone-and-Tighten.com. I know you're here for my butt-lift challenge, but I briefly wanted to introduce you to Tone and Tighten and all the amazing things you can find here! Ever since starting this site 2 years ago I have had one goal in mind – to make "Real Fitness For Real People". Here you'll find amazing workouts, healthy recipes, tips and advice, and much more! Take a minute to click around.
But of course you're here for the butt lift! If your posterior is hanging a little too far inferior and you would like to boost it up a bit then I have got the series for you! Introducing Tone and Tighten's "14-Day Butt Lift Challenge"! 14 killer workouts you can do to shape rounder, tighter glutes… because hey – who doesn't want that?! Check it out… 
…