7 Days of awesome at-home workouts and delicious dinner recipes – delivered daily right to your inbox!
Sign up for our all-now "7-Day Home Workout and Recipe Plan" by clicking RIGHT HERE!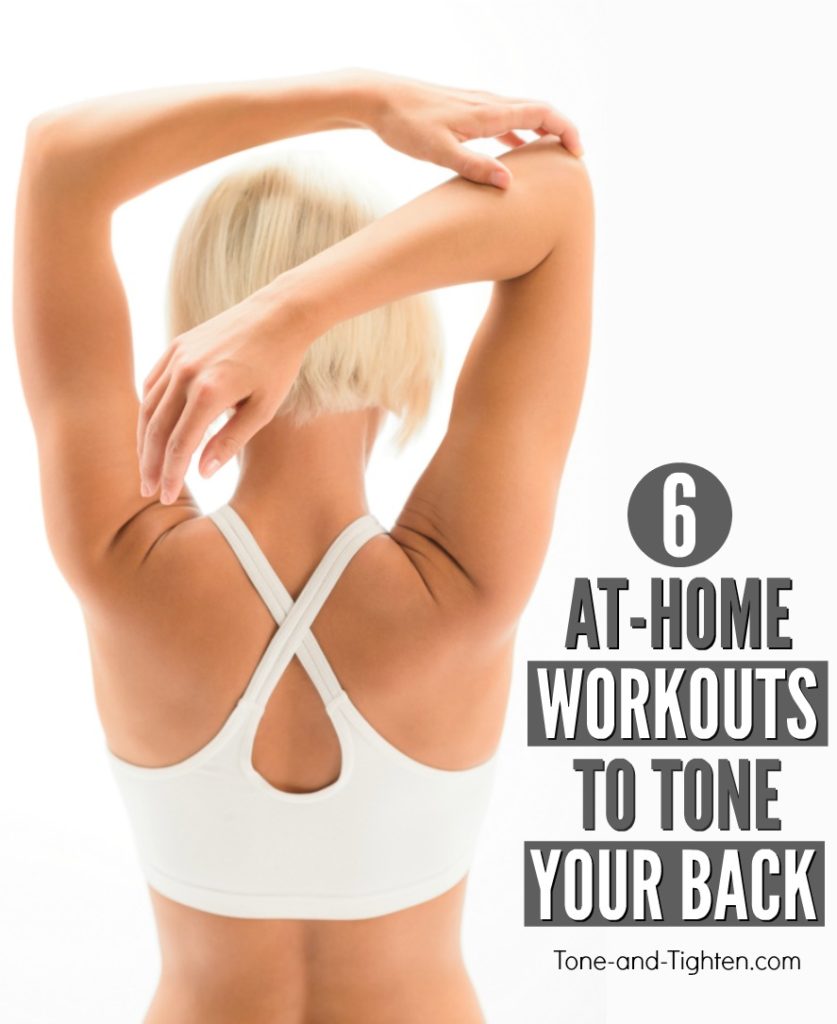 Need an amazing workout you can do at home to tone and tighten your back?
How about 6 of them…
One of the most common requests I get here on Tone and Tighten is people asking "how do I eliminate my bra fat?" I'll admit – the first time I got the question I had to ask my wife exactly what it was… but now that I know I've learned it's a common problem area that all women wish could be eliminated. I started creating different workouts that will help you to sculpt and tone this area; today I'm bringing them to you all in one place! Presented below you will find six great workouts to strengthen and tone the muscles in your back to tighten up that "bra fat" area and rock your tank tops and swimming suits with confidence….