Eliminate bra fat- 5 simple exercises in one great workout for you to tone and tighten your chest and back to get rid of bra bulge. Great at-home workout that is quick and effective and takes less than 30 minutes.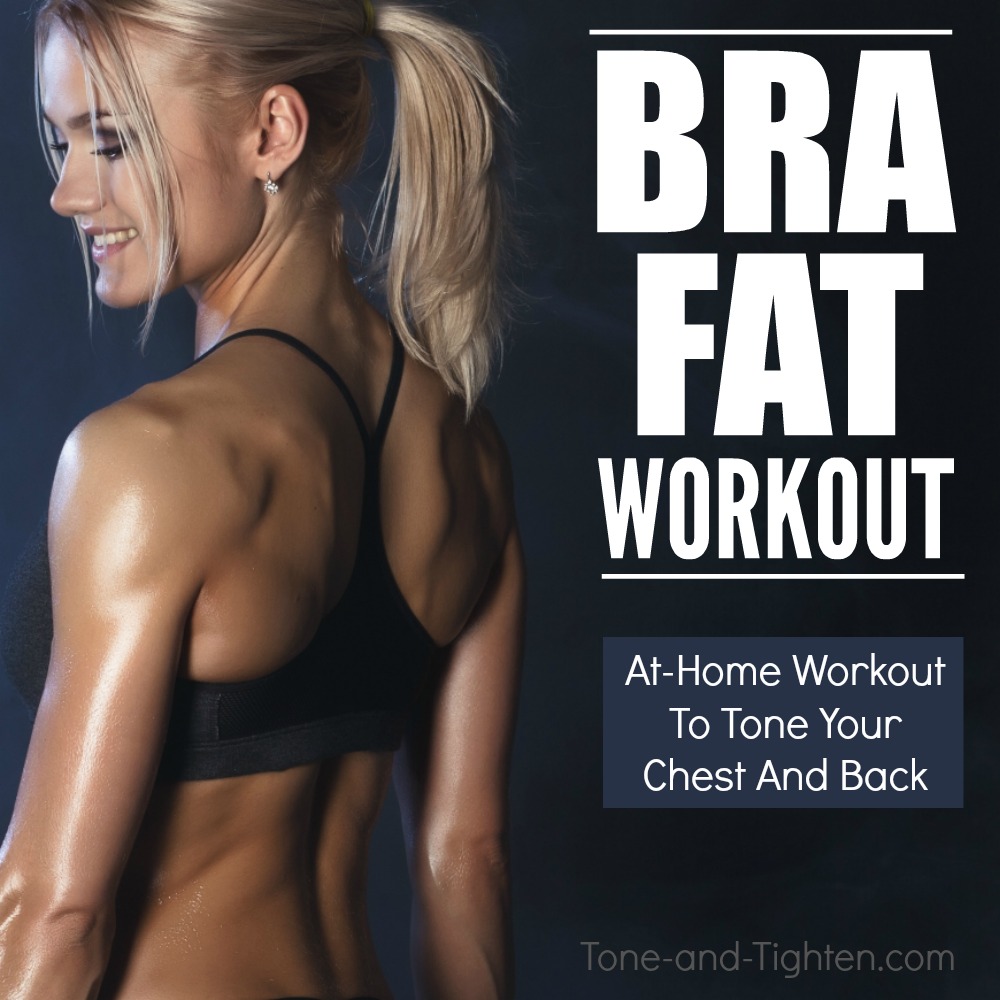 5 of the Best At-Home Exercises to Banish Bra Fat Forever
Push Ups

Bent-Over Rows

Dumbbell Pull-Overs

Forward Flies

Rear Flies
Keep reading for a step-by-step guide with pictures, videos, and descriptions of each of these exercises.
===========================
Eliminate guesswork and confusion and start seeing results.
Subscribe to Tone-and-Tighten.com and get our FREE "7-Day Workout and Healthy Menu Plan" delivered daily right to your inbox. CLICK HERE to get it.
===========================
Truth be told – when I first heard about "bra fat" I was a little confused as to what exactly I was dealing with.
This reader emailed me with the question – "What are some good exercises I can do at home that would help me with bra fat?"
Me: "Ummmmm…. You'll have to give me just one second" … (hurries and asks his wife what "bra fat" is)… "ohhhhh! I've got some good ones for you."
If you're tired of the "excess" that hangs over your bra strap in the back or on the sides, then you've come to the right place.
Today I'm sharing 5 of my favorite at-home exercises that are guaranteed to tone and tighten your back and chest and eliminate bra bulge forever.
This is going to be a good one- here we go. …