The perfect bodyweight workout you can do right at home with no equipment required- it's called the Dirty Dozen workout with 12 sets of 12 reps each time. This workout includes 4 exercises and a serious amount of reps to increase your strength, shred fat, and Tone and Tighten your whole body.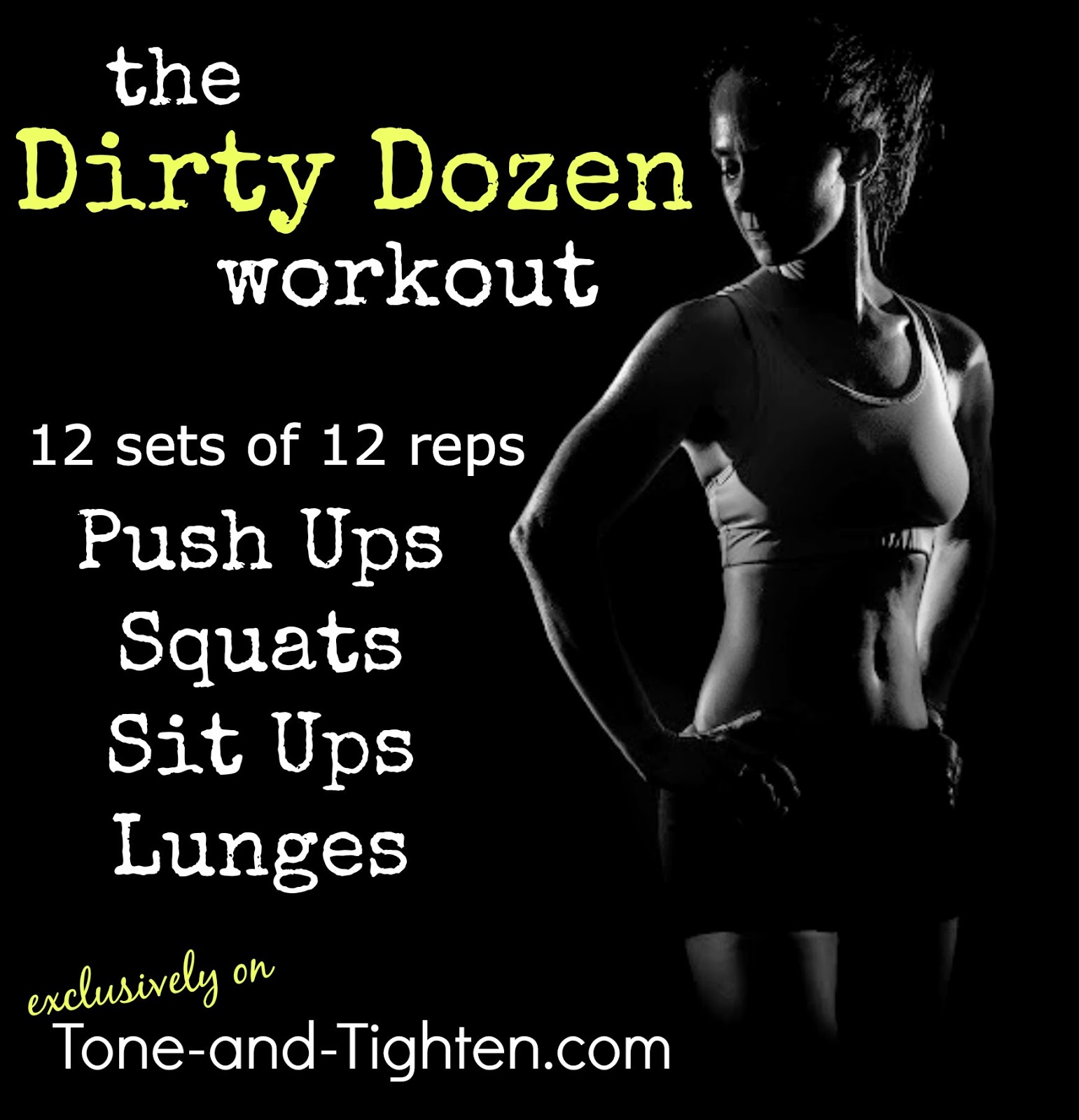 The Dirty Dozen – At Home Total Body Workout
Push-ups

Squats

Sit-ups

Lunges
Keep reading for a step-by-step guide of the workout with pictures, videos, and descriptions of each of these exercises.
===========================
Eliminate guesswork and confusion and start seeing results.
Subscribe to Tone-and-Tighten.com and get our FREE "7-Day Workout and Healthy Menu Plan" delivered daily right to your inbox. CLICK HERE to get it.
===========================
Are you strong enough for our newest WOD?
Well, the name is almost entirely appropriate – "The Dirty Dozen" is actually a classic WWII movie from the 60's that is one of my old man's favorites. I thought "what more appropriate title for this workout? Kind of feels like fighting a battle!"
Today we're doing 12 sets of 12 reps of four of my favorite bodyweight exercises. That's right – 144 of each of the following exercises to increase strength, shred fat, and (of course) Tone and Tighten.
Two days later and I'm still walking funny… Hope you enjoy it!
…