A Resistance Band Arm Workout you can do at home to tone and strengthen your arms. 8 of the best arm exercises with bands complete with video instruction. Let the gains begin.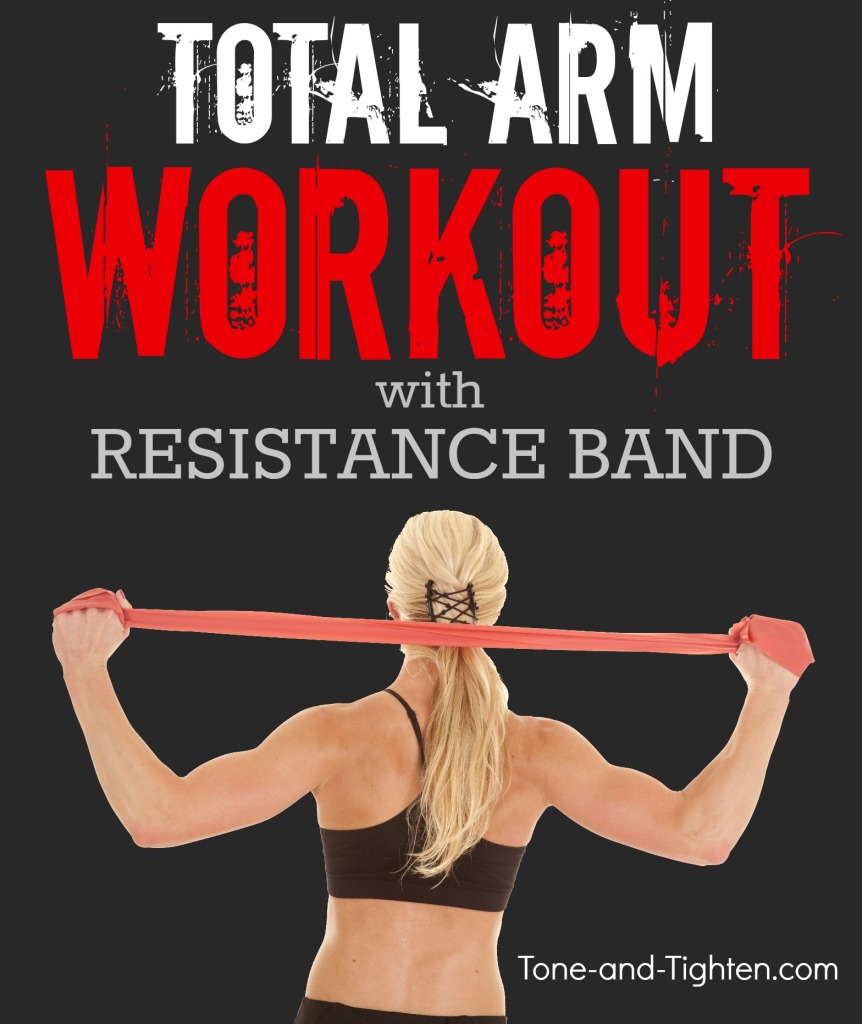 Resistance Band Arm Workout
Horizontal Rows

Triceps Kickbacks

Biceps Curls

Military Press

Forward Deltoid Raises

Lateral Deltoid Raises

Scap Pinches
Keep reading below for detailed instruction of how to perform each resistance band exercise.
Resistance bands are some of the most-effective pieces of equipment for any home gym.
They're super light, super portable, and super versatile. In fact I am constantly giving out resistance bands to my physical therapy patients to strengthen muscles during their rehabilitation.
However, these bands certainly aren't just for rehab!
Today on Tone and Tighten – I am sharing 6 of my favorite resistance band arm exercises to strengthen and tone your upper extremities.
We'll be working your biceps, triceps, and shoulders in this workout but also include some back moves to stabilize and strengthen the scapula (vital in upper extremity motions).
You ready for this one? Grab your resistance bands and let's get to it:
…