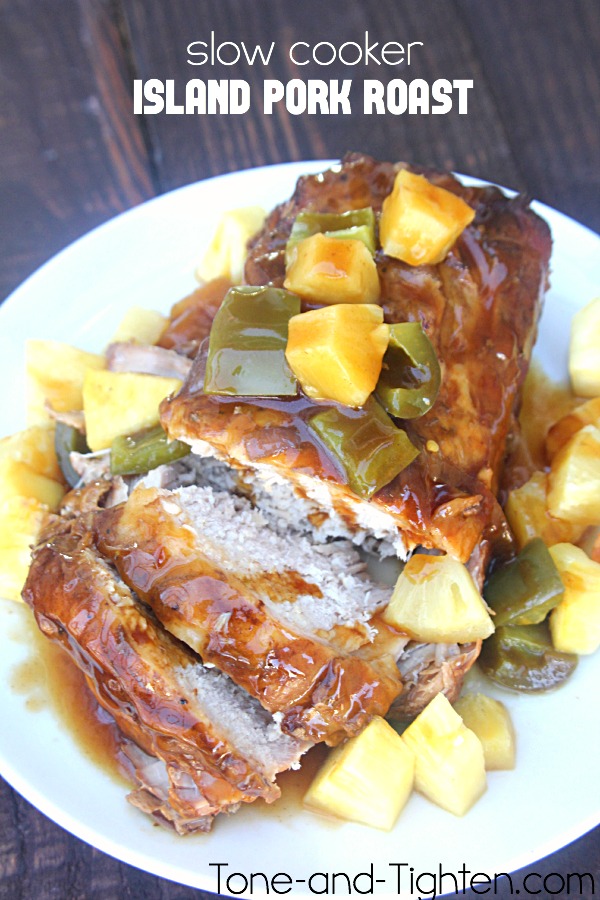 Sometimes during the hot summer months, you just need something quick and easy for dinner. I love using my slow cooker when it's too hot to turn on the oven – just throw in your food, let it cook all day, and dinner is done!
This roast is simple and full of flavor. It's also the only way that I can get my kids to eat green peppers. 😉
Slow Cooker Island Pork Roast
Prep time:
Cook time:
Total time:
A delicious pork roast loaded with teriyaki, pineapple, and ginger flavor that is ready in a matter of minutes!
Ingredients
1 (2-3 lb) pork loin roast
1 large red onion, sliced
1 tablespoon liquid smoke (optional)
1 (20 oz) can pineapple chunks, undrained
¼ cup packed brown sugar
¼ cup soy sauce
¼ cup teriyaki sauce
2 garlic cloves, minced
1 teaspoon ground ginger
¼ teaspoon ground pepper
1 medium green bell pepper, sliced
¼ cup cornstarch
1.2 cup cold water
Instructions
Spray slow cooker with non-stick cooking spray.
Place sliced onion in the bottom of the slow cooker and place pork roast on top. If using liquid smoke, pour on top of roast.
Open can of pineapple chunks and pour pineapple juice into a medium bowl. Set aside pineapple chunks for later. Mix together reserved pineapple juice, brown sugar, soy sauce, teriyaki sauce, garlic, ginger, and ground pepper. Pour on top of roast in slow cooker and cook on high for 5-6 hours, adding pineapple chunks and green pepper during the last hour of cooking.
Once the meat is done, remove the meat, onion, pineapple, and green pepper to a serving plate. Pour remaining juices from the slow cooker into a medium saucepan. Bring liquid to a boil.
In a small bowl, mix together cornstarch and water then slowly whisk into the saucepan. Bring to a boil again, then cook and stir for 1-2 minutes or until sauce has thickened. Spoon sauce over pork and serve.
Looking for more healthy and delicious recipes?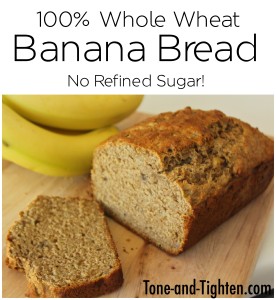 Whole Wheat Banana Bread
Make it happen,
Jared