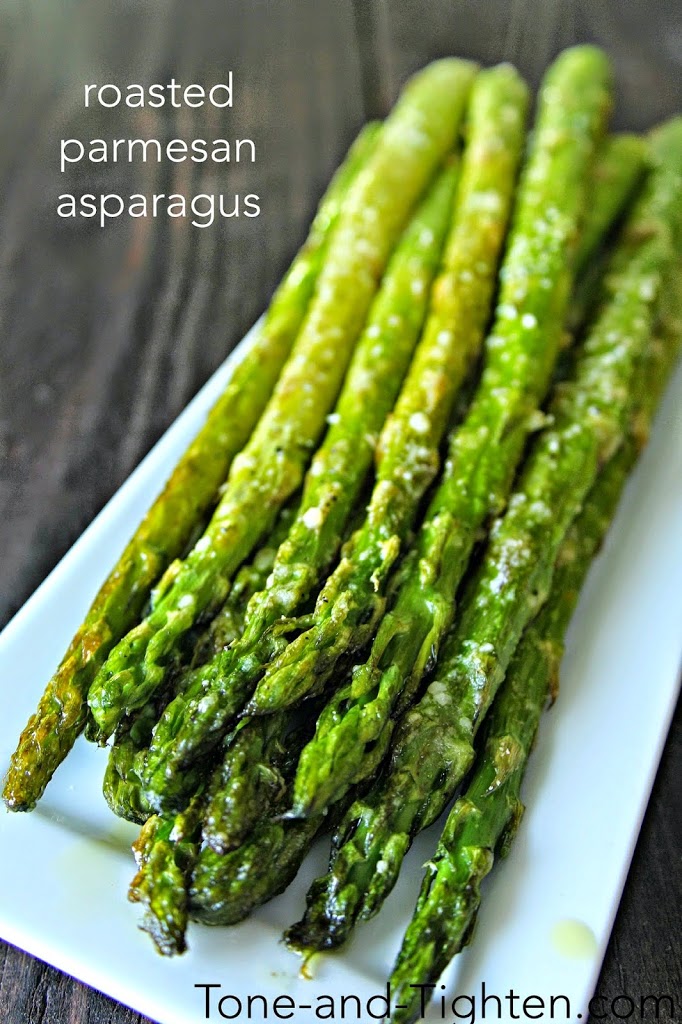 Here is another quick and easy side dish that has amazing flavor! 
Roasted Parmesan Asparagus
Ingredients:
10 fresh asparagus spears, trimmed
Directions:
Preheat oven to 400 degrees.
Place asparagus on cookie sheet and drizzle olive oil on top. Sprinkle Parmesan cheese, salt, and pepper on top and gently mix with hands to ensure that all the spears are equally coated.
Bake in oven for about 5 minutes, rotate asparagus, and then cook for about 5 more minutes. Remove from oven, serve and enjoy.
Looking for more healthy recipes?
Check out these ones:
 Make it happen,
Jared

By Jared Becktrand