5 of the best foam roller exercises to roll out your legs following leg day! These stretches are the perfect workout to get rid of soreness after a workout. Decrease pain, stress, tightness, and prevent injuries from happening with these 5 foam roller leg exercises.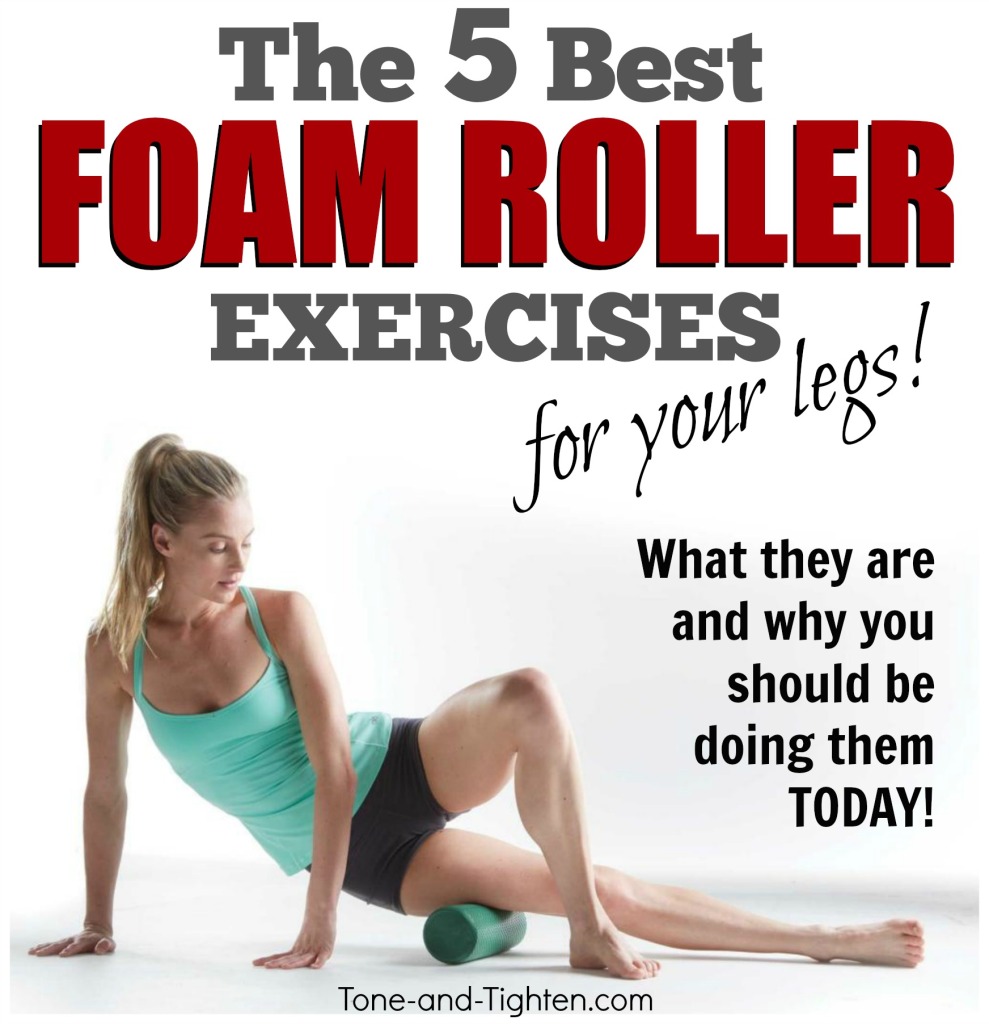 5 Best Foam Roller Exercises For Leg Day
Piriformis

IT Band

Hamstrings

Quads

Calves
Keep reading for a step-by-step guide of the exercises with pictures and descriptions.
===========================
Eliminate guesswork and confusion and start seeing results.
Subscribe to Tone-and-Tighten.com and get our FREE "7-Day Workout and Healthy Menu Plan" delivered daily right to your inbox. CLICK HERE to get it.
===========================
Foam rollers – you totally need to get on board.
The foam roller is honestly one of the most valuable pieces of equipment in my physical therapy clinic. It's so simple yet so versatile.
For any of you who have spent any time on one you know that there are few ways as tender but no ways as effective to work out those knots and help your body get ready to move again.
Today I'm sharing my top 5 best foam roller exercises for your legs.
Avoid injury, increase motion, and improve the mechanics of your lift/run/exercise in just a couple of minutes on a foam roller. Trust me – you need to add these to your rotation ASAP!
…