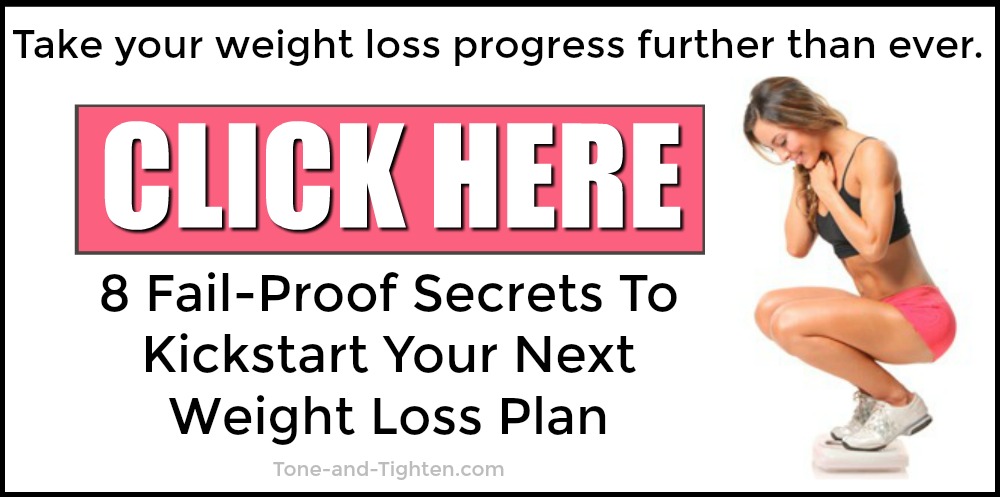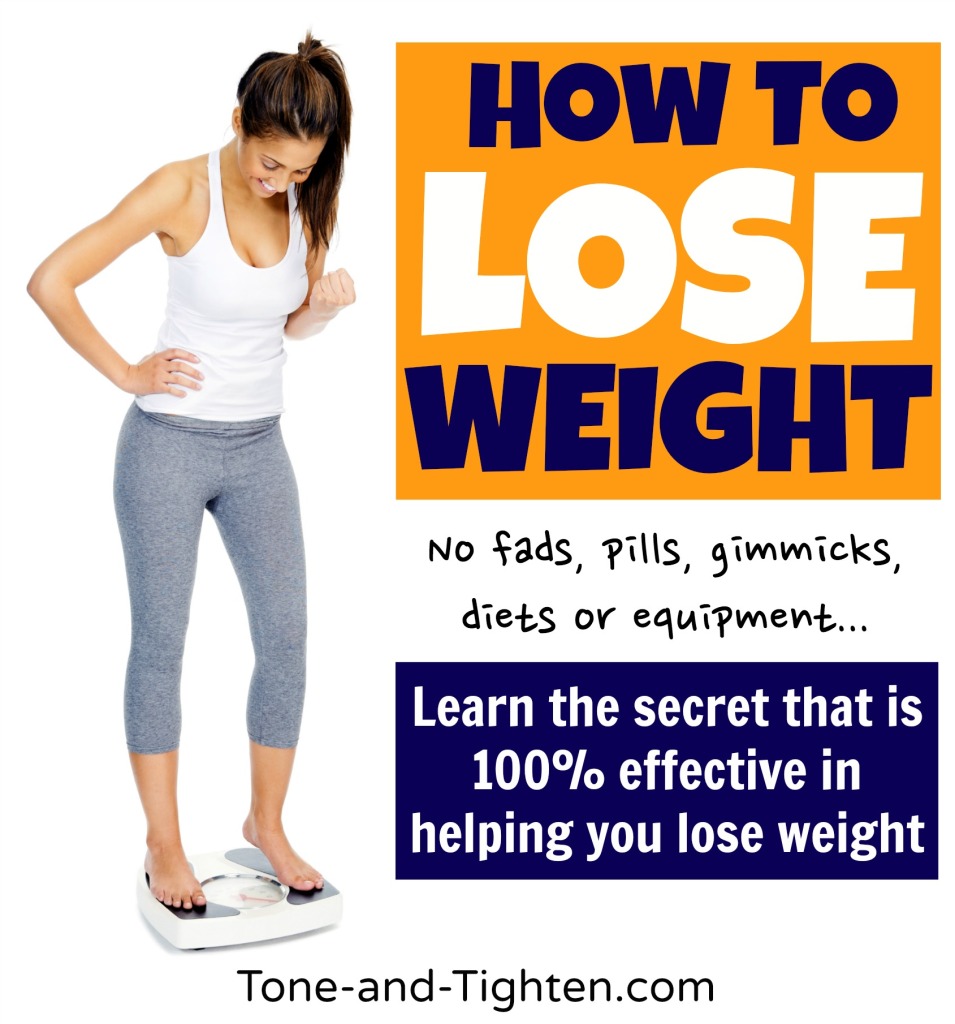 The one question that I get asked the most often here on Tone-and-Tighten.com is "How do I lose weight?". This question is so prominent that there is a multibillion dollar industry centered around answering it. Think about it – from fad diets to weight-loss pills; from at home exercise equipment to DVD series – people spend millions upon millions of dollars trying to accomplish this one feat. So how do you lose weight? Today I am sharing the secret that will guaranteed 100%, no-questions-asked, no-doubt–about–it, help you to lose weight! Unlike other fads, gimmicks, and products on the market which may or may not be effective, this method will work 100% of the time for 100% of people who put in the right amount of work.
Interested? Good… Keep reading.
This all-powerful, 100% guaranteed weight loss secret is this:
There is no secret.
There is no fad diet. There is no weight-loss pill. There is no get-skinny-quick piece of equipment that I am going to recommend right now that is going to help you shred pounds. What I am about to give you is infinitely more valuable than any of those things. I am going to give you knowledge. I am going to give you every tool that you need to not only lose weight, But to do it successfully and keep it off. It all starts with some terms you need to know and simple mathematics.
Basal Metabolic Rate (BMR): Your basal metabolic rate is the fancy way of saying your metabolism. This is a measure of the energy required to carry out the simplest bodily functions that keep you alive. Think about BMR like this: if you woke up in the morning but then stayed in your bed all day long your body would still require a small amount of energy to stay alive. This is your metabolism.
Now metabolism depends on a couple of things – gender, age, weight, and muscle mass all play a factor in determining your metabolism. For the majority of people BMR ranges between 1500 and 2000. To see what yours is, follow this link to be taken to a fairly simple BMR calculator.
BASAL METABOLIC RATE
Activity Level: Obviously most of us do a lot more with our day than simply lying around in bed breathing. The second major component in losing weight is your activity level. Think about everything you do throughout the day: from going to work to cleaning your house; from grocery shopping to chasing your kids around or walking your dog – your day is pretty full of activity. Granted, it's very easy to allow your day to be full of inactivity also. If, for example, you work eight hours at a desk job and then follow that up with coming home to sit on your couch for three hours of TV-watching, you're obviously hitting well below the market for a days "activity".
ACTIVITY LEVEL
So between basal metabolic rate and activity level we have two very critical pieces in our weight-loss puzzle. These two things comprise the total number of calories that we burn in a day. Basically that energy required to keep your body alive plus the energy required to do anything else equals the amount of total energy you expend in one day.
BASAL METABOLIC RATE + ACTIVITY LEVEL = CALORIES YOU BURN IN ONE DAY
Now let's take a minute and discuss the third critical component in our weight-loss equation…
Calories Consumed: I want to start this section by getting one thing very clear – calories are a good thing! Our body requires energy to function. It gets this energy from calories in the food that we eat. When the amount of energy we consume (i.e the calories we eat) equals the amount of energy expended for that day (i.e basal metabolic rate plus activity level) everything is in a happy state of homeostasis. There is no weight loss; there is no weight gain; everything stays status quo.

The problem that the majority of us run into is tipping this delicate balance. Often times what we consume in a day is much greater than the energy we expend in a day. When this happens, we are left with a surplus of calories consumed. Our bodies, rather than simply get rid of this excess energy, stores it as an "energy reserve" for our bodies. Unfortunately, the "storage units" that our body uses are fat cells. So, when the calories we consume are greater than the day's energy expenditure, the result is we put on extra fat.

Most of us are pretty good at putting weight on; how in the world do we take it off? Well here it is – the secret formula you've been waiting for…
When the energy we expend throughout the day (i.e. basal metabolic rate plus activity level) is greater than the energy we consume (i.e. calories eaten) our bodies have to draw energy from some alternative source. When there is no more immediate energy available (calories) that is when our bodies tap into our "reserve tank". Your body will actually start to metabolize those fat cells that were stored up when we ate too much and you start to lose fat weight!

So what is the big miracle secret behind 100% guaranteed weight loss? It's simple mathematics – burn more calories than you consume. If you have the absolute very best diet in the world and only eat around 2000 cal per day but then spend most of your day inactive and sedentary you will not lose weight! On the other hand, if you spend 2 to 3 hours working out every day and are super active, but then you go home and your diet is pizza and potato chips, you are not going to lose weight. You must find a healthy balance between a healthy, reasonable number of calories that work for you and and appropriate activity level.
In its most general terms, most people's BMR is between 1200 and 1600 cal (depends on age, gender, weight, etc). Most people's activity level puts them between 500 to 1000 cal burned per day. Unfortunately, the average diet is around 2500–3000 cal consumed per day. If you consume 3000 calories but only burn off 2500 of them, you can now see where the problem is! Let's say you go on a "diet" and cut 500 calories out of your daily food intake. That's wonderful, right? 500 calories is a lot! But how come after 3 weeks you haven't lost any weight??? You're still consuming the same number you burn! You can now hopefully start to see why losing weight is so difficult! Unless you make pretty big changes to what you eat and how you exercise, losing weight can be a complicated process.
I've got just more final thought to throw into the equation. Did you know that the calorie equivalent of 1 pound is 3500 cal?! This means that in order to burn off 1 pound of weight, you have to expend 3500 more calories than you consume in a given amount of time. So let's put that into perspective. Let's say that you start eating healthier and increasing your daily activity to the point that you now burn 500 calories more than you consume per day. That's phenomenal progress! That's making changes to your diet and exercise that will, in the long run, result in weight loss. However, in order to get up to 1 pound of weight loss (3500 calories net decrease), you need to stay consistent with this net loss of 500 cal per day for a full seven days! That is one entire week of eating healthy and exercising regularly in order to see one whole pound of weight loss! Can you see now how difficult this really can be? Most people don't realize it, but 1 pound per week is healthy, completely normal weight loss. Think about it – 20 pounds in 5 months? Completely doable! I think a lot of us get frustrated when we feel like we have done good for a whole week, step on the scale, and only see 1 pound of weight loss. Lack of results is one of the main reasons why diet and exercise programs fail, even though often times the results are completely normal and validated. It has been said that it usually takes four weeks for you to start to notice a change in your self, eight weeks for friends and family members to notice a change, and 12 weeks for everyone else to see the difference. Hopefully now you can understand why.
I hope you find the information in this post useful. I know it's a little complicated; I tried to simplify a rather complicated subject into something that would be a little more readable and informative. If you made it this far in your reading I was hoping you wouldn't mind sharing this post with your friends on Facebook, Google Plus, Pinterest, or Twitter – help everyone learn together about the importance of a strong exercise program and healthy diet.
Interested in learning more? The subject of healthy weight loss is so broad, it's impossible to cover it all in one blog post. I got so many questions regarding losing weight healthily I actually wrote an entire ebook about it! The "Beginner's Guide To Weight Loss" features over 60 pages of education, tips, workouts, and recipes to help you lose weight and keep it off successfully! Interested in learning more about it? Get it here:
Beginner's Guide To Weight Loss Ebook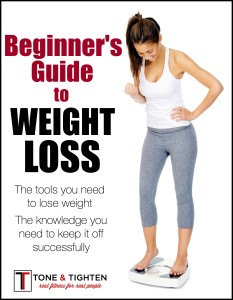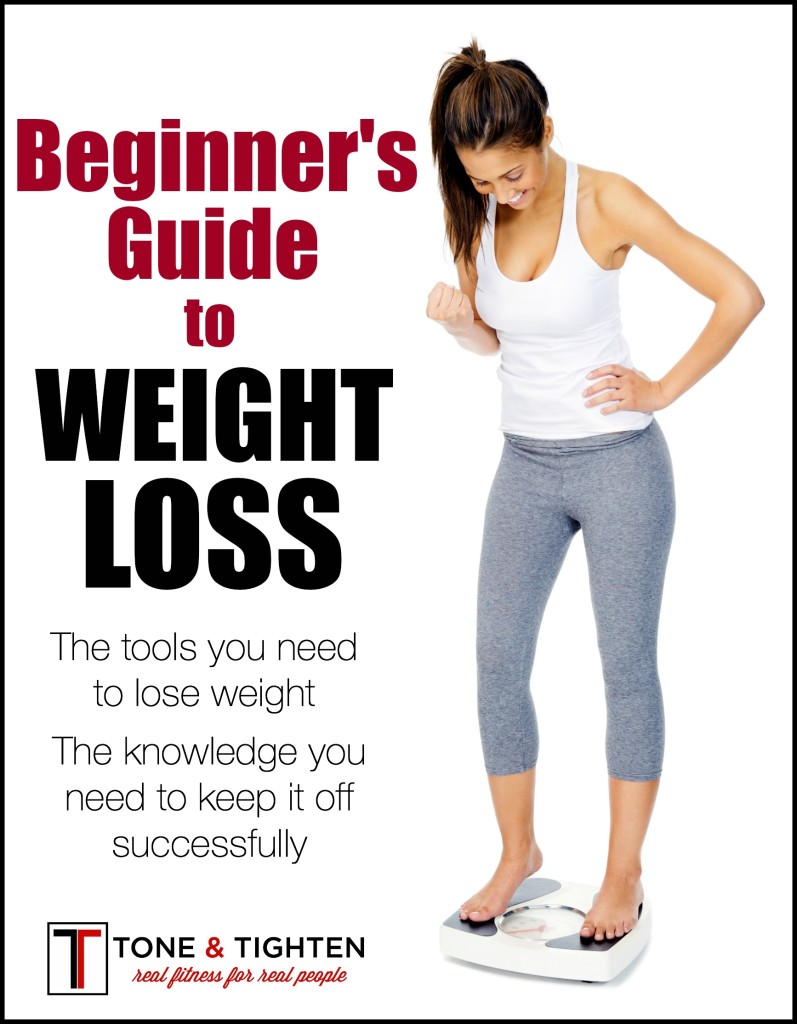 If you have health and fitness questions, I would love to try to help you out with them! Leave me a comment below or email me at ToneandTightenFitness{at}gmail.com
Make it happen,
Jared
By Jared Beckstrand