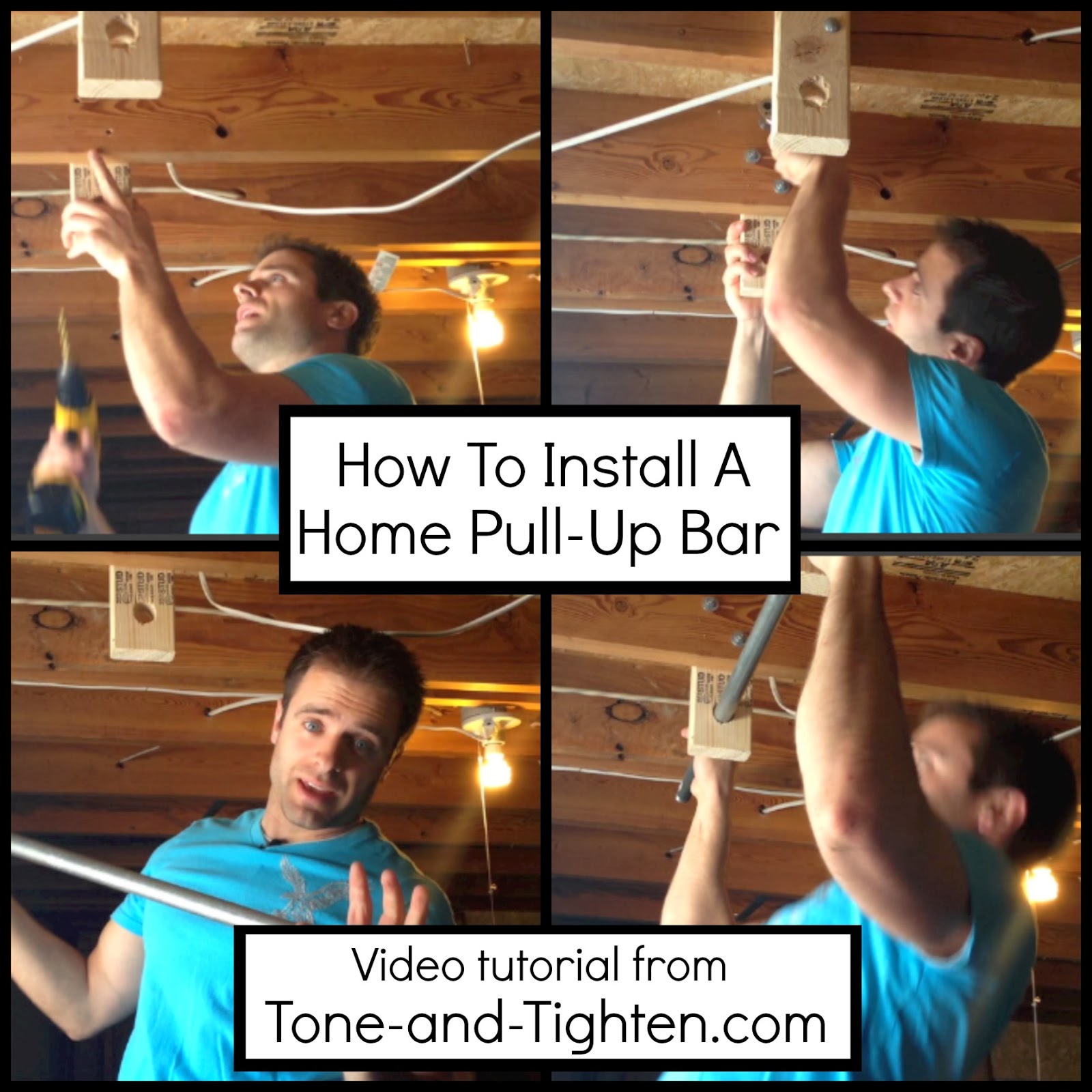 All you need are three things – 1) an unfinished basement 2) $20 at a home improvement store and 3) a burning desire to get a shredded back!! Follow a simple, step-by-step video tutorial below for a super easy way to install a pull-up bar at home. Spoiler alert – we're working on getting some TRX systems for a killer blog giveaway! May your carriage bolts be firm and your pull-ups be immaculate!
For some great video workouts be sure to check out the following links
As always, your questions, comments, and suggestions are more than welcome… toneandtightenfitness@gmail.com
Make it happen,
Jared

To view the rest of this post, be sure to head over to www.tone-and-tighten.com.
Have a great day!
Jared