Workouts, recipes, motivation, tips, and advice all right to your inbox! Subscribe to Tone-and-Tighten.com using the red bar up at the top of the page.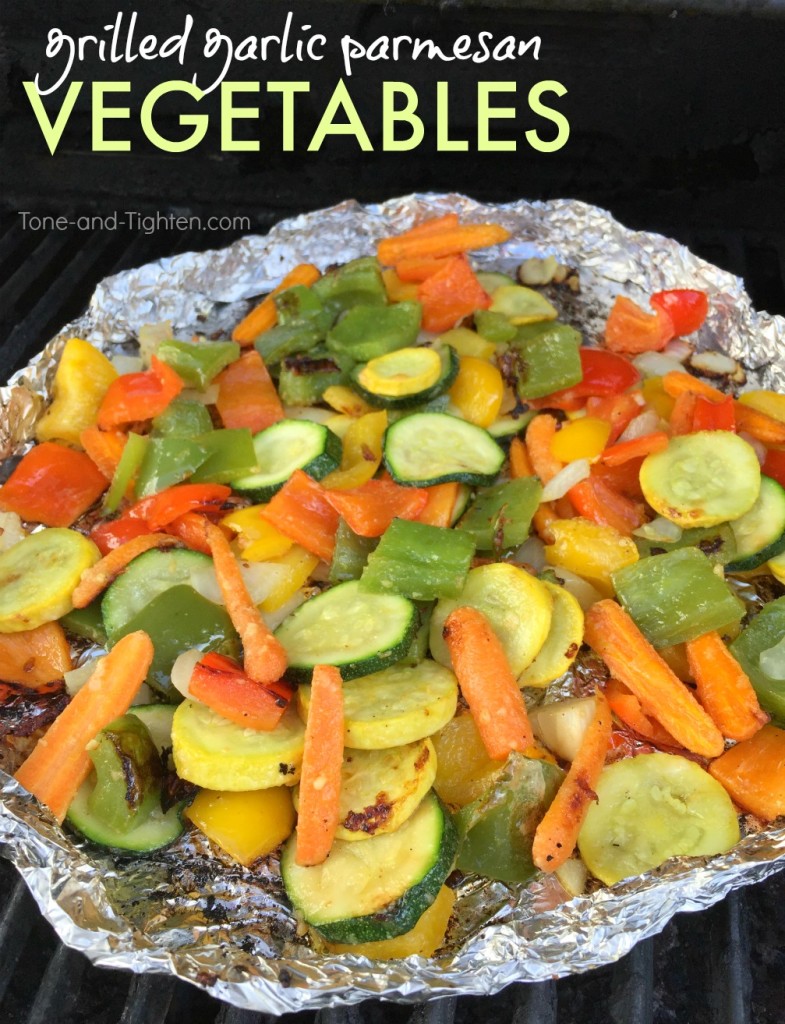 Love cooked veggies but hate how cooking them heats up your house in the summer? Well you can keep your house cool and enjoy phenomenal roasted veggies all summer long with this amazing trick everyone needs to know! Today I'm showing you how to prepare one of my all-time favorites… Garlic Parmesan Veggie Medley… on the GRILL! Trust me, you'll never go back once you've tried this! Here we go! 
The first thing we'll do is prepare our "veggie skillet". I wanted something I could throw on the grill and that would make clean up a snap! Take two pieces of aluminum foil (big enough so that they completely cover each other plus 1-2 inches of overlap when laid across each other) and lay them perpendicular to one another.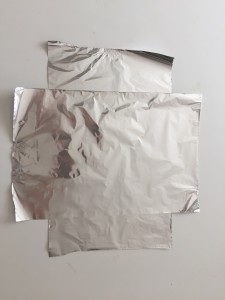 Roll one side of the bottom piece of aluminum foil towards the center and start working your way around the edges.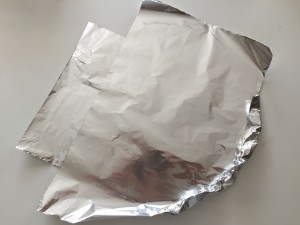 Keep working…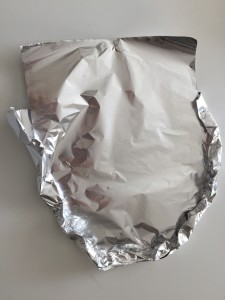 All the way around!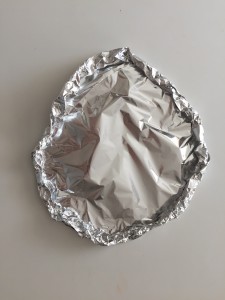 Now make your edges stand tall and look pretty by pinching them together to make a nice rim. There you have your grill skillet pan!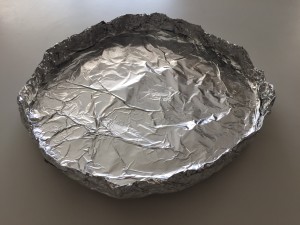 Now for the veggies! Here's what I threw together, but really you could use just about anything you like!
Ingredients:
1 Red Pepper, chopped (bite-sized)
1 Yellow Pepper, chopped (bite-sized)
1 Green Pepper, chopped (bite-sized)
1/2 Yellow Onion, chopped (bite-sized)
1 Green Zucchini, sliced
1 Yellow Zucchini, sliced
8 oz Baby Carrots (1/2 of a 1-pound bag), I cut mine in half lengthwise so they cook faster
2 T Extra Virgin Olive Oil
1 t Garlic Salt
1 t Onion Powder
1/4 C Shredded Parmesan Cheese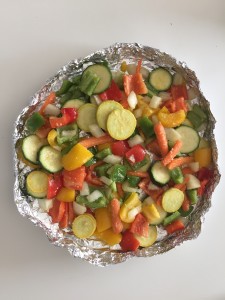 Directions: 
Heat your grill to medium heat. Mix all your ingedients in a large bowl until well-coated and then add to your aluminum foil "skillet" (I had to make 2 because I had a bunch of veggies!). Put your "skillets" on the grill and cook for 15-20 minutes or until desired doneness. Make sure to stir occasionally.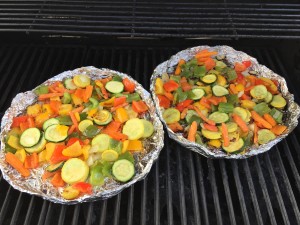 These go great with just about everything! My kids even loved them! Keep your house cool and enjoy this phenomenal recipe (and tip!)!
Looking to eat healthy, start working out, and lose weight, but aren't exactly where to start? Check out Tone-and-Tighten.com's
Beginner's Guide To Fitness!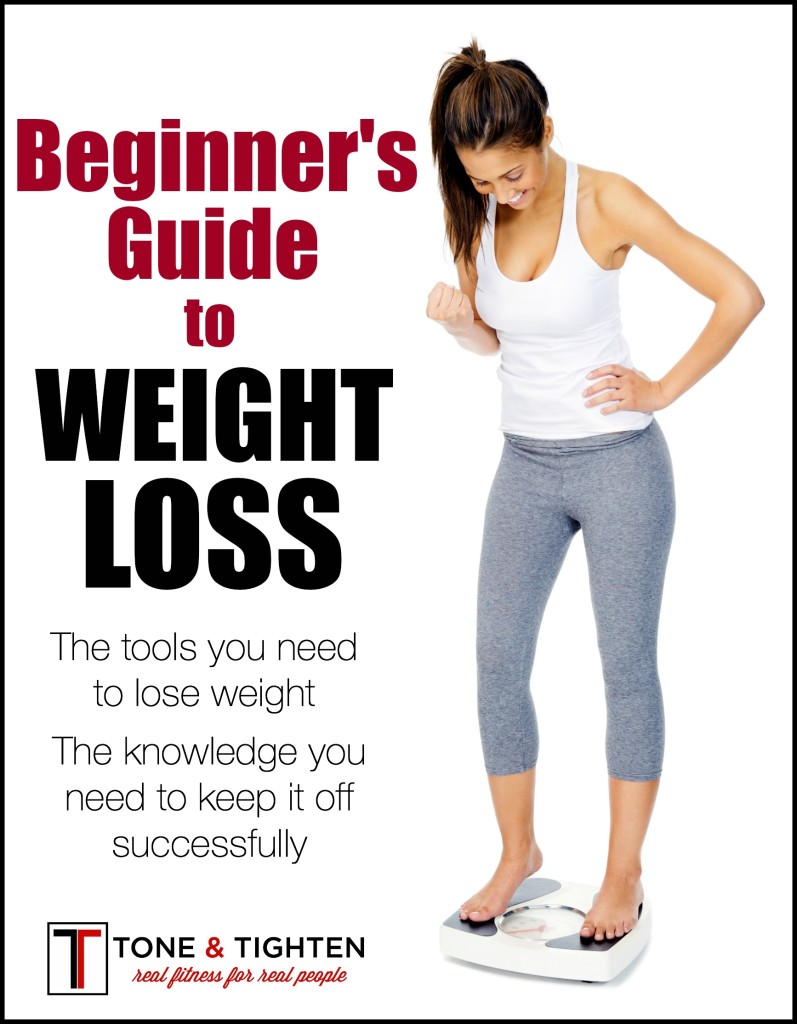 Learn the why as well as the how behind healthy weightloss and also get a BONUS – 10 delicious healthy recipes and 10 amazing healthy workouts! Check out this link for more details.
Make it happen,
Jared