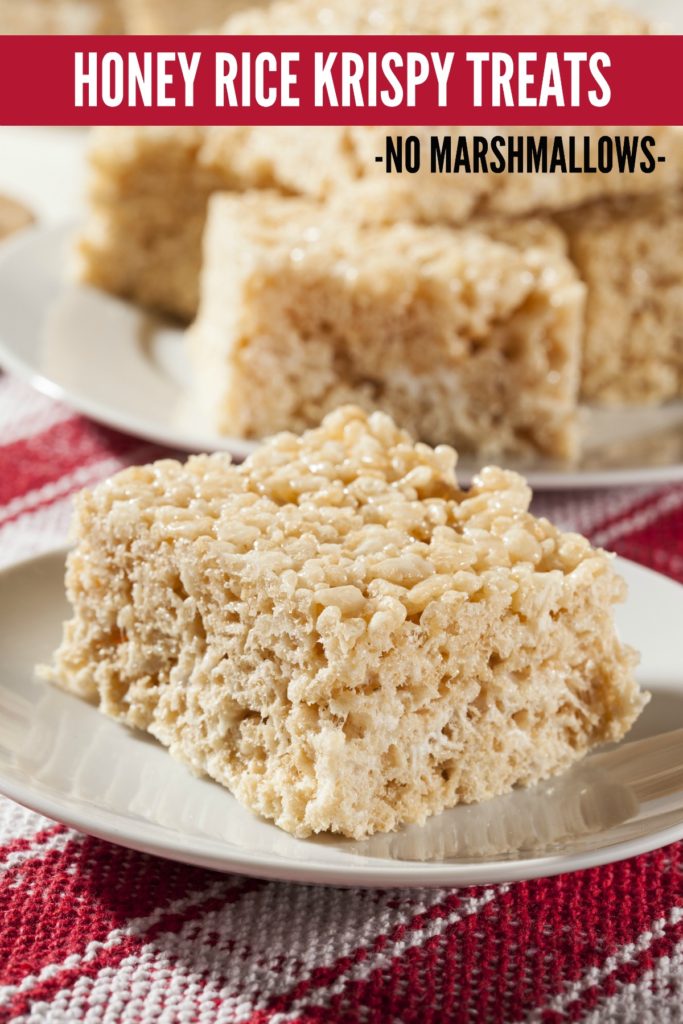 My kids love Rice Krispy treats, so when I came across a recipe for them that didn't use marshmallows, I knew that I had to make them right away!
I love using honey instead of sugar (or marshmallows) in baked goods. I prefer using local raw honey, but any honey will do! You can even buy it in bulk at a great price! I know that honey is not really a "health food", but when it comes to baking, it's my sweetener go-to. I like honey because it's a little sweeter than sugar, so you can get away with using less. I also like that it goes through less processing overall compared to sugar and it does contain trace minerals and nutrients.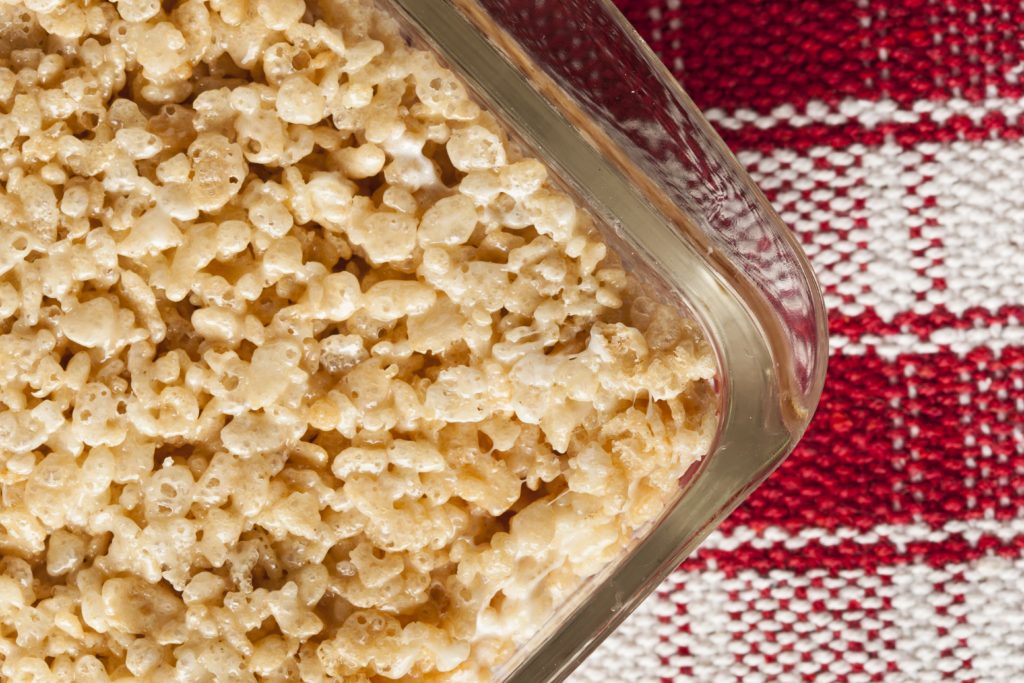 For this recipe, I did use a natural creamy peanut butter (make sure that the only ingredient on the label is peanuts! There is no reason to have anything else, especially sugar, in your peanut butter!), but if you have a nut allergy, any type of nut butter or sunflower butter may be substituted. I have made these with almond butter and loved them!
Grab your kids and make this recipe together – it's easy and delicious and it's something that you can feel good about giving your kids!

Honey Rice Krispy Treats (No Marshmallows)
Prep time:
Cook time:
Total time:
Ingredients
3 cups rice cereal
½ cup honey
½ cup organic peanut butter
½ teaspoon vanilla extract
½ teaspoon sea salt
Instructions
Line a 9x9" baking pan with parchment paper.
Pour the cereal into a large bowl and set aside.
In a small saucepan over low heat, mix the honey, peanut butter, vanilla extract, and salt and heat until it melts together and is smooth.
Pour the melted peanut butter mixture over the cereal and gently stir.
Press the cereal mixture into prepared pan using a spatula or your hands.
Let cool and cut into squares.
Looking for some more healthy desserts? Try these!